Is your Health app on iPhone not working as it should? Launched in September 2017, the Health app on iPhone was developed to keep track of the user's basic health information and share them with other Apple users (a doctor, family, and friends).
But since its launch, some iPhone users have come forward claiming the Health app keeps crashing, does not save data, or simply that the Health app on iPhone is not working.
In this article, we'll help you check whether your Health app on iPhone is working properly and what methods you can take to fix it!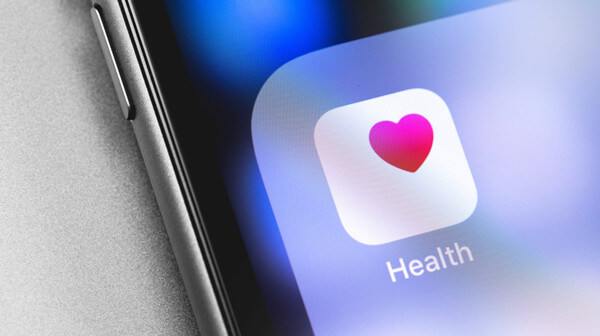 Part 1.

Signs the Health App on iPhone is Not Working Properly

As mentioned earlier, some iPhone users reported that a few bugs needed fixing in the iPhone Health app. Some cases and situations described by them are unsolved, even after trying to resolve them with many of Apple's basic instructions.

Here are some common situations that may be a sign showing that your Health app on iPhone is not working properly:
Health app not syncing with Apple Watch;
Health app does not track steps/Steps not updating;
Can't set up Health Details after iOS 15 upgrade;
Data missing after iOS upgrade;
The Health app keeps crashing.
Most iPhone Health app problems are related to the app not syncing with other Apple devices (especially the Apple Watch) and not tracking or updating steps. It's hard to pinpoint exactly what is causing these problems, but most users complained of them happening after the iOS 13/14/15 upgrade.
Fortunately, most iOS and system issues can be fixed manually and without breaking much of a sweat.
Part 2.

Top 8 Ways to Fix iPhone Health App Issues

Here are a few methods with step-by-step instructions for you to try if your Health app on iPhone is not working properly:
Method 1: Relaunch Health App on iPhone
Apple Health app can crash for several reasons: pending updates, data synchronization, too many activities from other apps going on in the background, etc. Relaunching is worth the try to fix the Health App on iPhone not working issue. Follow the steps:
1. Open the App Switcher;

2. Swipe right to browse into your background activities and find the Health App activity;
3. Swipe up on the Health App activity to end it;
4. Tap the Health app icon to reopen it.
Method 2: Turn On Necessary Health App Settings on iPhone
Almost every app on an Apple device needs permission granted from its user to function correctly, and with the Health app is no different.
If the health app is not tracking steps, set up permissions that can allow it to start doing so:
1. Open the Settings app > Privacy > Motion & Fitness;
2. Check if the options Fitness Tracking and Health are enabled. If they are, turn them off then back on. If not, turn both on;
Method 3: Reset Fitness Calibration Data
If you have an Apple Watch and it's not tracking steps, you can reset your fitness calibration data for it to count (or recount) your steps and sync new information to the Health app on your iPhone:
1. On your iPhone, open the Watch app;
2. Then, select Privacy > Reset Fitness Calibration, in the "My Watch" section;

3. Tap again to confirm.
Method 4: Check If Your App is Compatible with Health
If you have an app or more than one to track your health and fitness activities, some of them may not be syncing information to the Health app because of compatibility issues. Follow the steps:
1. Open the Health app on your iPhone;
2. In the Summary section, tap your profile picture;
3. Select Privacy > Apps.
There will be a list of apps compatible with the Health app. If your desired app is not listed, it may not be compatible. If the apps are compatible, select the categories you would like to sync with the Health app.
Method 5: Reset All Settings on iPhone (Without Data Loss)
If the Health app still keeps crashing or refuses to keep track of your health data, it is time to reset your iPhone settings to fix all possible glitches in the settings that may cause your Health app on iPhone not working properly: Go to iPhone Settings > General > Reset > Reset All Settings.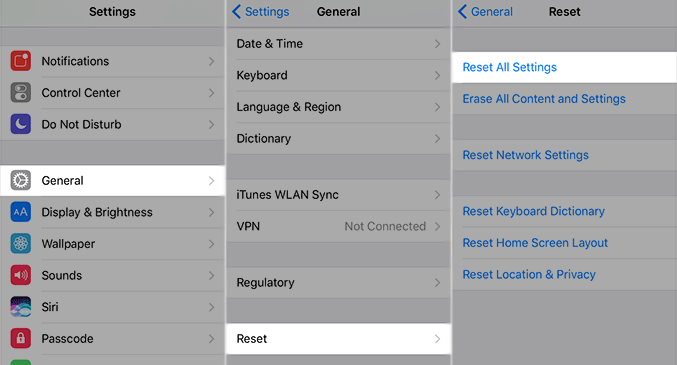 Note
DO NOT choose "Erase iPhone". This option will delete all data on your iPhone.
Method 6: Reboot iPhone
If none of the methods above worked, try to restart and refresh your iPhone by rebooting it:
1. Press the power button and hold it until the power off slider appears;
2. Slide it to the right and wait for your iPhone to power off completely;
3. Press the power button again and keep it pressed until you see the Apple logo on the screen.
Method 7: Update iOS
Health app crashes and malfunctions may also start to happen when an iOS update is due. Therefore, this is also a way to fix your Health app:
1. Launch the Settings app;
2. Click Software Update, and then Download and Install.
If there is no "Software Update Available" option, your iPhone may be already updated or incompatible with the newest iOS version. Then Method 8 below may be helpful to fix your Health app on iPhone not working problem.
Method 8: Fix Health App on iPhone Not Working Issue With Umendit
UnicTool Umendit is an all-in-one software that can help you solve any iPhone system and iOS issues you are dealing with, from death screens to stuck on spinning wheel problems to update failures to frozen devices.
With Umendit, no iOS problem that may be affecting your experience with the Health App is unsolvable. Its exclusive technology can safely repair your iPhone system with a guaranteed No-Data-Loss Promise.
Use Umendit's "Standard Repair" mode to fix Health not working issues you may be having on your iPhone. Here is how:
1

Download, install and launch Umendit on your computer.

Choose "Standard Repair" mode, connect your iPhone to your computer, and then click "next"

2

Download the repair firmware.

Umendit will prompt the repair firmware package compatible with your iPhone model. Click "Next" to download the firmware.

3

Umendit starts to fix your iPhone.

Click "Start" and Umendit will start the repair process. After just a few minutes, the process is finished and your iPhone will reboot.
Now try launching the Health App on iPhone and you'll find it working properly as usual.
Conclusion
By trying any of the methods above, your Health app on iPhone not working issue should be solved! And with Umendit, you can fix not just the Apple Health app issue, but almost all common iOS system glitches on your own in just a few clicks! We're sure Umendit will exceed your expectations. And if not, customer satisfactions are guaranteed with our 60-Day Refund Policy. Do not hesitate to download Unictool Umendit now!