In this post, we'll check out the well-liked parent control app, Life360.This app helps parents follow where their kids are, and friends can do the same. It's really helpful, but many folks aren't sure how does Life360 work. Let's begin from the start.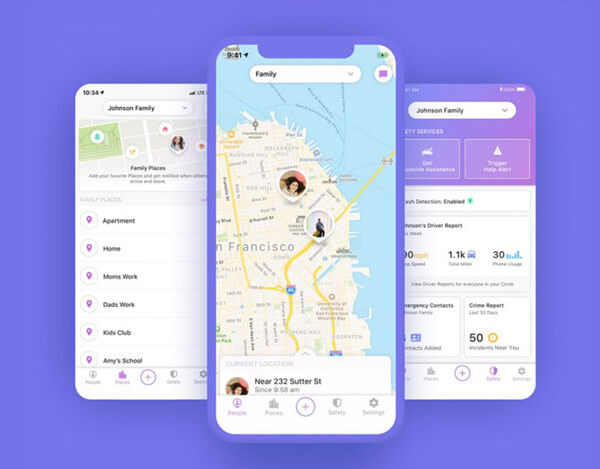 TailorGo offers you All-in-one Life360 Trick Functions
Part 1.

What Is Life360?

Life360 is an app that helps families stay connected. It lets people see where each other are. To use it, you have to put it on all the devices you want to track. Once it's ready, you can pick places on a map.

These places are like virtual fences. The app watches and tells you when friends or family go in or out of these places. It can tell you when your child leaves school or gets home, for example.

Life360 also looks at how people drive. Some cars, like BMWs, can have it built in. It doesn't just watch driving, though. If there's a crash, it can call for help. The app came out in 2008 and has more than 40 million users now.
Part 2.

How Does Life360 Work?

For using Life360 to find each other, you need to have the app on all the devices in your group. The app uses GPS to follow where everyone is, live. This means anyone in the group can know where you are, even if the app isn't open.

You'll see where everyone is on a private map. You can choose not to get alerts when someone reaches a place, but the app can tell you when someone gets to a spot you've set up. It can even tell you their speed and how long it takes to reach home. You can tap someone's picture to send them directions.

Life360 figures out places similar to how Google Maps does. You can tell it a place, and it gives directions from where you are. You can name each place, too. Like, you can call where you live "Home." So, when someone else gets there, you'll get a notice they've arrived "Home."

Life360 Tracks
Location: Users can keep track of their loved ones in real-time with Life360. It uses GPS and cellular technology to pinpoint the exact location of family members and send notifications when they reach a certain destination or leave an area.
Location History: Track the history of your family's movements with Life360, a powerful location tracker. Its features also include Geo-Fencing capabilities so you'll be alerted if a family member leaves or enters a designated area, and one-tap emergency alerts that can notify you if any of your family members need help.
Driving Speed: By tracking driving speed, Life360 helps families stay connected and safe. GPS technology monitors the speed of each car, alerting the family when someone is going too fast so they can take necessary action. Furthermore, it can even send out notifications to help loved ones detect when someone has been in an accident or is driving erratically.
Driver reports: Family members can have peace of mind while their loved ones are on the road with Life360's Drive Reports feature. It provides an in-depth overview of each journey, including detailed information like average speed, route taken, and even how many hard accelerations or decelerations occurred during the tripfe360 Features
Life360 features
Sharing Locations
Safe Driving and Crash Alerts
Security Against Digital Threats and Identity Theft
Help in Emergencies and Travel
Part 3.

Tips For How To Trick Life360 Without Parents Knowing

How does life360 family locator work? The top way to alter your GPS location without letting others know is to use a trusted GPS faker such as UnicTool UnicTool TailorGo. This tool can virtually switch your location to anywhere worldwide while you go about your real activities without your parents knowing.

This lets you keep your app showing you're at a coffee shop or library while you enjoy a movie or time with friends. The coolest part is you don't have to hack or change your device settings in any manner.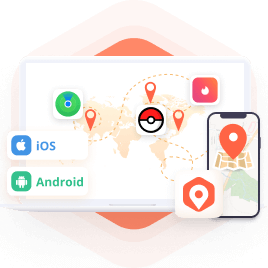 Trick Life360 with TailorGo
Change location to anywhere in the world as you wish.
Help you move virtually without making any movements in the real world.
Historical Records, Saved Spots and Saved Routes are some useful highlights.
Perfect compatibility: change Tinder location, spoof Pokémon GO location, etc.
Support both iOS (including the latest iOS 16) and Android devices.
The free trial version offers some functions for initial experience.
how does life360 work on iphone&Android?
1

Download, install and launch TailorGo on your computer. Then hit the "Get Started" button and have your device connected.

2

If you want to mock your GPS location with joystick, select Joystick Mode at the upper right corner (the 1st one). With just one click on the "Move" button, you can move automatically on the map.

3

You can set 360-degree directions, and move forward or reverse by clicking the direction button or use keys W, A,S, D, or keys Up, Down, Left, Right for convenience.
Part 4.

FAQ About Life360
Can Life360 Track You When Your Phone Is Off?
Here's some good news: this is a method to fool Life360 without your parents finding out. When your phone is off, the GPS location services aren't active either.
How To Leave a Life360 Circle?
Before finding out how to exit a Life360 group, remember that others in the circle will notice when you're no longer there. If you're okay with that, here's how to do it: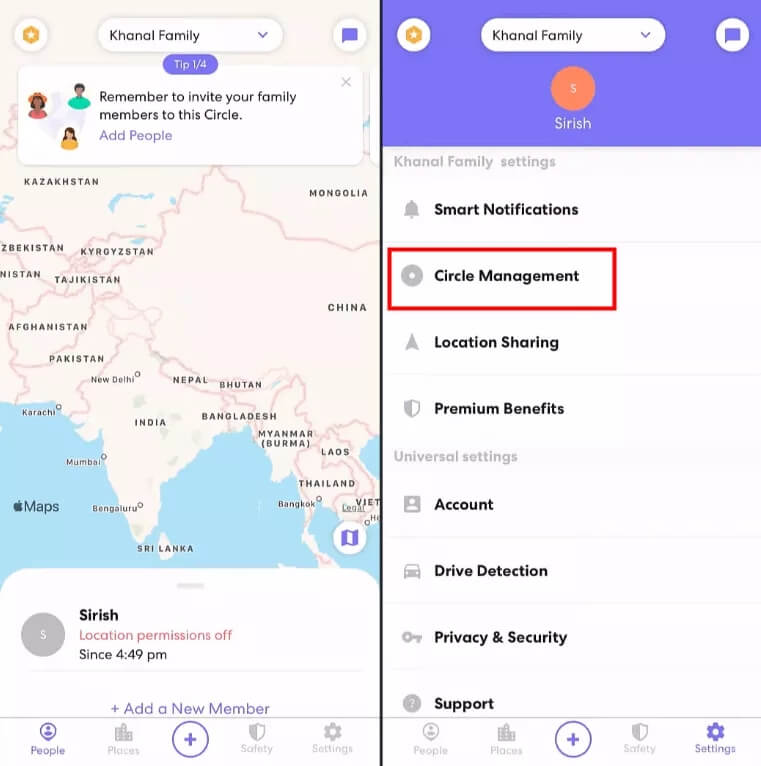 1 Open the Life360 app and go to Settings.
2 Tap on Circle Switcher, then pick the circle you want to exit.
3 Choose Circle Management and confirm to Leave Circle.
4 If you're the admin, make someone else the admin before you leave. If you're not the admin, you might not be able to leave directly. You'll need a different approach to stay unnoticed
Is Life360 Always Accurate?
Life360 is famous for being very precise and trustworthy. The app uses advanced technology to give users the most current location details possible.
Is Life360 Free?
You can get the Life360 app for free on Android and iOS devices.
Conclusion
Certainly, everyone wants their family members to stay safe throughout the day, but that doesn't mean you should give up your privacy. Knowing how does Life360 work helps you grasp what will be monitored. Using the strong UnicTool TailorGo lets you conceal your location and fake where you are, so you can fully enjoy life without feeling constantly watched.