The release of the iOS 16 beta has been the news of the week. We've seen a wide range of audiences discussing the key features added to the iOS series. It takes personalization to a whole new level. Have you upgraded your iOS device? If not, please do it, as tons of new features are waiting for you.
After the year 2019, AR gaming became widely popular among phone users. If you're into AR gaming, you might want to fake your location on iOS 16 Beta. AR gaming utilizes accurate world maps and locations to give a real-time experience. On top of it, if you like dating apps, you might require a location spoofer to help you connect with a wide audience.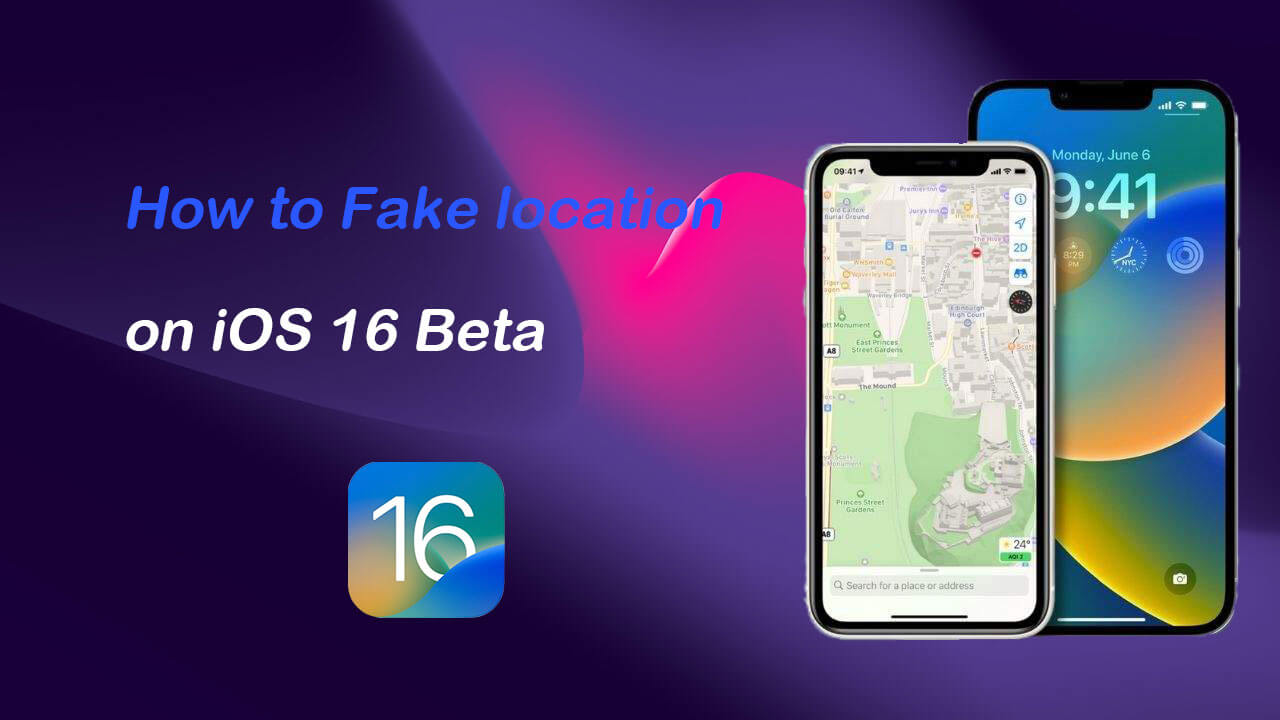 Part 1.

Can I Fake location on iOS 16 Beta?
These days, it is a trend to use dating apps. So, changing your location to meet your perfect love of life is entirely harmless. As an iOS 16 Beta owner, you might wonder, how can you fake GPS on iOS 16 Beta? The good news is that you can fake location on iOS 16 Beta.
We've compiled a step-by-step guideline on how to fake location on iOS 16 Beta. It is clear and simple to follow, so let's get straight into it. Before spoofing your location, you'll need to switch to developer's mode.
1

Start by opening the settings on your iOS device.

2

On the settings, search for Privacy & Security and click on that.

3

Now, search for developer mode on it. Switch it on and restart your iOS device to enable it.



If you can't find the developer's mode on your iPhone, you should follow these steps to enable your developer mode.
1

First, connect your iOS device to your PC and launch Xcode.

2

In case you don't have it, install it via the Apple store.

3

Launch your Xcode and open "Devices and Stimulators."




4

Select your iPhone and proceed.




5

Get back to your iPhone, and hop on to Privacy & Security on your settings.




6

Next, locate the developer mode and switch it on.




7

Now, restart your iPhone to enable it entirely.



Part 2.

How to Fake Location/GPS on iOS 16 Beta

Prior to a fake location on iOS 16 Beta, it is crucial to enable developer mode. Now, you can proceed to fake GPS on iOS 16 Beta. There are tons of software developed to fake location on iOS 16 Beta. Sadly, very few are effective and generate promising results.

Here are the top two software you can utilize to fake location on iOS 16 Beta and other iPhone devices. So, without further ado. Let's get straight into it!
1. UnicTool TailorGo
Among the top-tier software for spoofing the location of the iPhone, TailorGo is worth mentioning. It has a wide range of functionality that you can use in many ways. It is compatible with both Android and iOS devices.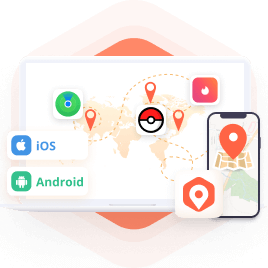 Pokémon GO Spoofer
With UnicTool's TailorGo, you can effortlessly fake location on iOS 16 Beta. There are two modes to spoof the location of your iPhone. Two-Spot Mode allows you to choose a route between two spots. The other is Multi-Spot Mode, which allows you to create a route on multiple spots that you can choose yourself.
Change your location to any location in the world in no time.
You can save your favorite locations by importing or exporting the GPX Files.
The UnicTool's TailorGo allows you to change location to five different locations simultaneously.
You can set different speeds to enjoy. Also, you can choose a speed that is moderate and flexible.
You can also keep records of spots you can utilize for future use.


How to Turn on the Developer Mode on iOS 16 Beta
Go to Settings > Privacy & Security > Developer Mode - Turn on > Restart iPhone device
When you follow these steps, the Developer Mode will turn on your device, and you will be able to use Pokémon Go Spoofer for iOS 16 Beta.
If you can't find the developers mode, follow the guidelines below.
How to Change Location on iOS 16 Beta with TailorGo
1

Download and install TailorGo on your PC.

2

For iOS devices, directly select one mode from the interface: Teleport Mode, Two-Spot Mode or Multi-Spot Mode. For Android users, enter the Gaming or Soical Mode first. Then select a destination or plan a route.

3

Get your location changed or finish simulating GPS movement.
Pros
It is available for both iOS and Windows platforms.
It offers a flexible direction, where you can move wherever you want.
You can control your movements and pause anytime you want.
It offers a free trial for the users.
Cons
It's not available for free.
2. iToolab AnyGo
AnyGo is another good quality software you can use to spoof your location for AR gaming or dating purposes. It also has very similar features to TailorGo.
Feature Specifications
Here are the features of AnyGo that can assure you about its workability.
Very clear and easy to use.
Works on both iOS and Android devices.
You can adjust the speed according to your preference.


Enable the pause mode to stop whenever you want.


Import multiple locations to save your time.


Save your favorite locations on the device and reuse them anytime.
Step-By-Step Tutorial to Fake location on iOS 16 Beta with AnyGo
Here's a step-by-step tutorial to fake a location on iOS 16 Beta via iToolab's AnyGo.
1

Open your browser and download the AnyGo software

2

Launch the app and connect your phone to your PC.

3

Now select your iOS device on the software and proceed.




4

Next, open the map and search for the location that you want to apply.




5

Select and confirm the location. Voila! You've just faked the location of your iOS device using AnyGo.
Pros
It has multiple functionalities that can help you in many ways.
Supports all LBS apps.
Cons
It is not available for free and can be expensive for some audiences.
Sometimes, due to traffic, the software may lag.
Conclusion
You can use these apps to fake locations on iOS 16 Beta in no time. The steps that we've included are super easy to follow. If you want to get an incredible experience of location spoofing, then you should definitely try UnicTool TailorGo. Despite being a newly developed software, it is very popular and has thousands of positive reviews from customers all around the globe.
On top of it, it is super-fast and has five different price plans to choose from. So, to increase the success rate of finding the perfect partner for dating apps, use TailorGo to fake a location effortlessly.