Minecraft Earth is the next big thing from Minecraft developers after the original game came out on Android and iOS devices. It quickly took up on the Internet because the massive fanbase of vanilla Minecraft was, for the first time, had the chance to play the game they love in the real world. This game interlinks the Minecraft world and the real world through its AR capabilities.
Due to the global pandemic situation, however, people are quarantined at home and going out in the real world to play Minecraft Earth is not considered a wise decision. But don't you worry as we have got you covered. Today we will tell you which is the best Minecraft Earth spoofer and how you can use it to play the game from the comfort of your home.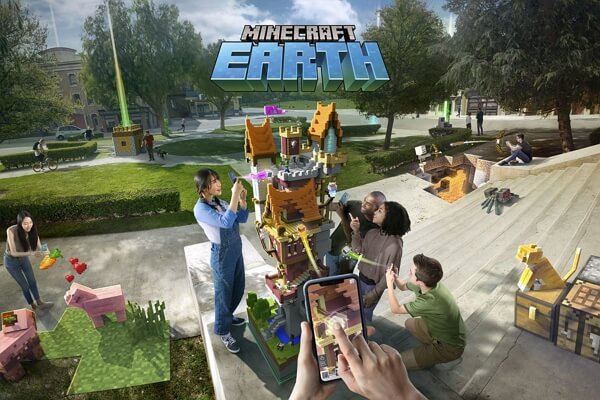 Part 1.

What Are the Benefits of Spoofing in Minecraft Earth?

The benefits of spoofing in Minecraft earth are endless. We have listed the most relevant ones below:
1. Play From Your Home
The biggest benefit of spoofing in Minecraft Earth is that it allows you to enjoy the game without leaving home. This means that you don't have to go out roaming through the city to play the game. Just spoofing location with some simple clicks will save you from physical movement.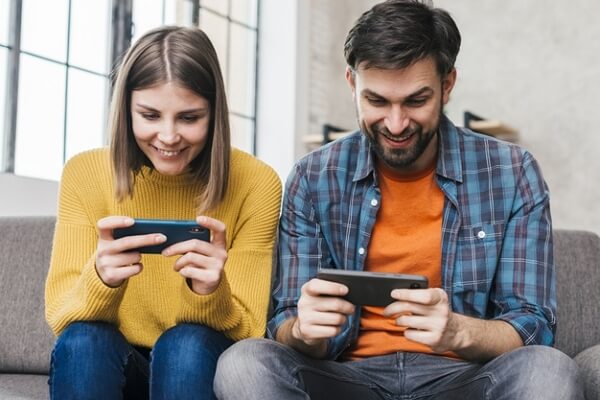 2. Explore the Adventures of Other Places
The next big advantage of spoofing in Minecraft Earth is that it allows you to explore the adventures of other big cities in the world.
Generally speaking, it's impossible for a player in the US to try out how the game looks in Canada, let alone enjoy the adventures and mini-games available there.
But with the magic of spoofing, you can visit not only Canada but any country or state of the world without actually making an effort to go there. This makes the game many times more fun as now you have an endless list of things you can do and never be bored again.
3. Get Unlimited Rubies/Money/Gems
Spoofing location allows you to potentially never stop playing the game altogether as you will have an endless list of things to do like buying new skins and items in the game from the money you earned from spoofing, or completing new adventures.
When you travel around the city, you get rubies and gems lying around the city along side the buildings and landmarks. So when you spoof your location, you can travel to every possible location of a city and collect as many rubies you want. Besides, after completing a city you can easily move to another thanks to spoofing.
You can also complete the adventures of other cities in the world to get more money and rubies in the game.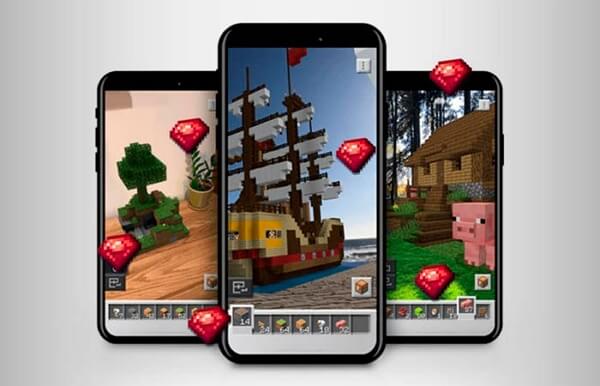 Part 2.

The Best Minecraft Earth Spoofer

After knowing the benefits of spoofing in Minecraft Earth, the obvious question after that would be how to do it?

Well, when it comes to Minecraft Earth spoofer, there are a large number of tools in the market, each claiming to provide the best location spoofing service. But of course it cannot be true for every one of them. To spoof Minecraft Earth location easily, the best and most reliable tool available in the market is TailorGo.

As a professional location spoofer designed to fake location in an easy but at the same time effective way, TailorGo gives you the freedom to move your location to any place in the world, which makes it a perfect option for spoofing in games. It also allows you to move virtually in games through simulating GPS movement in a natural way.
Change GPS location to anywhere instantly, which will be updated to Minecraft Earth without delay.
Simulate GPS movement along customized routes so players can move virtually in the game.
Suitable for various location-based apps, such as Facebook, Life360, WhatsApp and Pokémon GO.
Only simple steps are required; friendly to every user.
No security risk to devices, apps or personal information.
Compatible with both Android devices and iOS devices.
Free trial is offered for initial experience.

1

Download, install and open TailorGo on your computer. Then connect your device to the computer.

2

For iOS devices, select Teleport Mode, Two-Spot Mode or Multi-Spot Mode directly. For Android users, enter the Gaming or Soical Mode first. Then select a destination if you want to change location or plan a route if you want to simulate GPS movement.

3

The work will be done in no time!
FAQs About Minecraft Earth
1. Can you play Minecraft Earth without moving?
Yes, you can play the game without moving by changing your location. Although that cannot be done manually, you can always make use of suitable tools. TailorGo is such a tool that can change your location to any place in the world. You can give it a shot if you're seeking to play Minecraft Earth without moving.
2. Choose Standard Mode?
Minecraft Earth is compatible with almost every modern device which came out after 2018. For iOS devices, the game is compatible with iOS 10 or above. For Android devices, it is compatible with Android 8 or above.
3. Why is my Minecraft Earth not working?
The Minecraft Earth may stop working due to a variety of reasons like:
1

Your device is incompatible with Minecraft Earth: you can refer to FAQ 2 to confirm if your device is compatible with Minecraft or not.

2

Your Internet connection is not stable: To play Minecraft Earth without any error, you must have an Internet connection with a speed of at least greater than 2mbps.

3

You don't have AR Core installed in your device: To play the game, your device must have AR Core. It is the core plugin that handles AR calculations on your device. You can install AR Core from Play Store. If you can't install AR Core from the PlayStore, then you can try installing it from third party APK providers like APK Mirror.
Conclusion
Minecraft Earth can be experienced like never before with the power of spoofing. Try it once and you will be hooked to it for sure.
In this post, we have told you everything you need to know about spoofing in Minecraft Earth. What's more, the best Minecraft Earth spoofer TailorGo is introduced. In fact, not only for this game, TailorGo can help you change location on almost any other location-based apps without difficulty. Try it and you won't be regretted.