We frequently hear words like "tracking someone" and "GPS position" in today's environment. They are fairly normal, in fact. Nowadays, it's easy to locate someone's location thanks to technological advancements
However, if you're a private person and don't want to always be found out, this post will undoubtedly be useful to you.
We'll talk about mock location apps for iOS and Android that let you play location-based games like Pokemon Go in addition to faking your location. Without further ado, let's get onto our major area.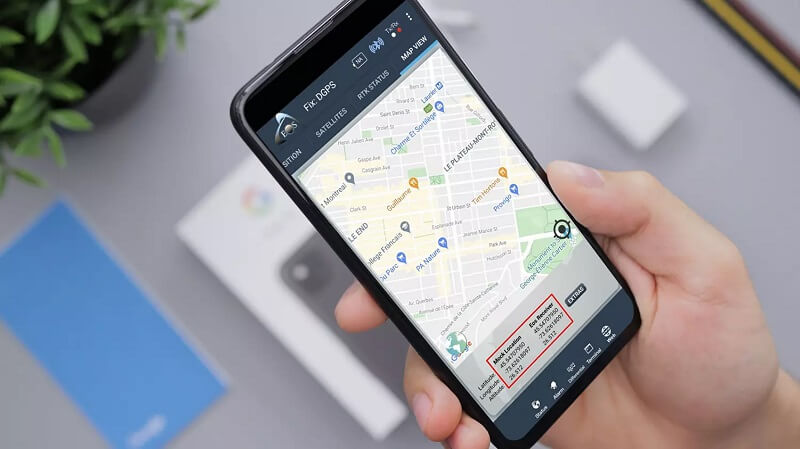 Part 1.

Worth Recommend Best mock location APP for iOS on 2022
1. Select the Best Mock Location APP - Tailor Go(iOS & Android)
Compared to the other apps on this list, Fake GPS Location Professional is a relatively new program, but you shouldn't disregard it. It is incredibly easy to install and use.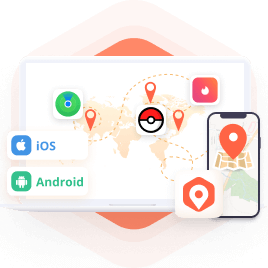 Easily to Mock your GPS Location
Mock your GPS location to anywhere in the world with simple clicks.
Simulate GPS movement naturally, during which process you can design the route, adjust the speed, and control the direction.
smoothly work with various apps such as Tinder, Grindr, Facebook and popular AR games including Pokémon GO.
support Android 5-12 as well as iOS 7 and later.
Free trial is offered to every user.
Step 1. 1.Download, install and launch TailorGo on your iPhone and Computer. Click "Get Started" to begin.

Step 2. Connect Your Device.

Note

The iOS device and the computer should be connected to the same WiFi.

Step 3. Load the Map.

Step 4. Change GPS Location.
Pros
Everyone is eligible for a free trial.
Change the GPS position on five different iOS devices at once.
Both iOS and Android smartphones are supported.
Smoothly mock GPS location using joystick!.
To save your preferred routes, import/export a GPX file.
Applicable to a variety of location-based apps, including AR games and social media apps.
Low cost and efficiency.
Cons
Only limited features are available for the free trial.
2.Use Mock Go App for iOS
The Foneazy-created Mock Go application is specifically designed to best mimic the GPS location of your Apple device. It is a potent piece of software that can flawlessly imitate a movement along the intended path. Playing your preferred location-based AR games like Mobile Legends while hiding your current location will be a breeze with this feature.
Step 1. 1.Connect your device to a Mac or PC.

Step 2. Select your desired mode.

Step 3. Choose a virtual destination to simulate.

Step 4. Adjust the speed and stop to simulate more naturally.
Pros
Circumvent geo-restrictions safely.
Hide or make up where you are right now.
Take pleasure in additional dates.
Play more location-based augmented reality games.
Cons
Very few functions are available in the free trial mode.
With the help of the location-spoofing program iToolab AnyGo, your iPhone or iPad can pretend to be at a different area. You can use it to modify the iPhone or iPad's GPS position on computers running Windows 10/8.1/8/7 and macOS 10.10 or later.
Step 1.Download and install AnyGo on your Mac or Windows.

Step 2.Connect your iPhone to your computer and select the Start button.

Step 3.Click on the Search bar and enter the location where you want to move.

Step 4. Click on the Go button to teleport your location to your desired one.
Pros
Many tools to perform actions on iOS devices.
Assign any virtual location to your smartphone.
An easy-to-use interface.
Cons
The program takes a long time to load.
For new users, it might be a little overwhelming.
The procedure is not streamlined.
Does not work with iPhone 11/11 Pro, iOS 13, or iOS 14 beta.
There is no joystick for GPS. GPS movement cannot be simulated.
It consumes an excessive amount of storage space. With the 300 MB bundle, it may create latency.
Part 2.

Choice by thousands of million Users Mock Location APP for Android
1.Hola-Easily to Mock Location
Hola is yet another fake location software for Android that may be used to conveniently serve this goal. Many individuals on the internet trust this app because it is not just easy to use and provides better services than other apps. It allows you to fake location and properly overwrites your current proximity.
Step 1. Make careful to leave "GPS ONLY" or "Device only" selected in the Android Location Settings for high precision location positioning and mobile locations.

Step 2.Click the Play button after selecting the desired location on the map or entering a specific address into the search bar. Congrats! Your current location has changed.
Pros
Speed is good; works quickly.
Performs great and give desired results.
Cons
Limited features.
Lags sometimes.
2.Fake GPS-Android-Popular to Use Mock Location
Are there any Android spoofing apps that are free? No doubt. The Fake GPS app is available for free download on the Play Store for Android users. Although it's simple to use, it's not necessarily efficient, as we'll see in a moment. You must adhere to these instructions in order to utilize it.
Step 1.Download the Fake GPS app from the Play Store.

Step 2. To enable Developer options in Settings, press the Build number entry seven times.

Step 3. Look for "Select mock location app" under Developer settings. Here, click Fake GPS.
Pros
It doesn't cost you any money because it's a free app.It also works with other location-based apps in addition to Pokémon GO.
Cons
To get around the updates on some Android phones, you will first need to remove Google Play Services and install an older version.
Every time you want to fake your location on the applications you want, it takes a while to start the spoof.
It is not intuitive enough. To achieve the intended outcomes, you might need to troubleshoot issues.
3.Mock Locations-Best designed of Change Location interface
You can make up information regarding the GPS and network operator locations of your phone using Mock Locations
To make every application on your phone provide false information about the location, you simply navigate the path on the map and push the "Go!" button
This is useful when creating applications or if you want to keep your true location a secret.
Step 1. Install it from Google Play Market.

Step 2.The developer settings enable "Allow mock locations".

Step 3.Install my application "Hide Mock Locations" (it works through the Xposed Framework).
Step 4. Install the Xposed Framework.
Cons
You have to purchase the full version of the application to get the best features of the application.
Hot FAQs ?
1. Can mock location be tracked?
Yes, mock location can be tracked. There are a few ways to do this. One way is to use a GPS tracking device. This can be placed in the vehicle or on the person. Another way is to use a phone tracking app. This will track the phone's location and can be used to track the person.
2. Which is the best mock location app to use for Pokemon GO?
There are a few reasons why Unictool TailorGo is the best mock location App to use for Pokemon. First, it is very easy to use and set up. Second, it is very reliable and has a very high success rate. Third, it is very affordable. Fourth, it has a wide range of features that can be very useful for Pokemon GO players. Finally, it is constantly updated to ensure that it remains compatible with the latest version of Pokemon GO.
3.What is a mock location app used for?
A mock location app is used to create fake GPS coordinates, which can be used to spoof your location. This can be useful for a number of reasons, such as testing location-based apps, or simply hiding your real location from others. Mock location apps typically allow you to select a specific location on a map, and then generate fake GPS coordinates for that location.
Conclusion
If you are looking for a way to mock your GPS location on your phone, we suggest using a mock location app. The location app allows you to choose your location and then provides accurate data to third party apps to make them seem like they are actually accessing your location. We recommend Tailor Go as the best option for this, as it provides a location app as well as other utility apps that will give you the functionality you need.