You probably live under a rock if you haven't heard of the famous viral and hilarious 'bruh' meme. The meme got so famous that now there are apps to help mould your voice into that sound effect.
A soundboard is a studio that helps you shape your voice by choosing through a wide array of buttons. Like how fart voices can send anyone into a heap of laughter, the bruh sound effects have the same results.
A bruh soundboard is just what you need to engage with your friends in a fun and interactive way.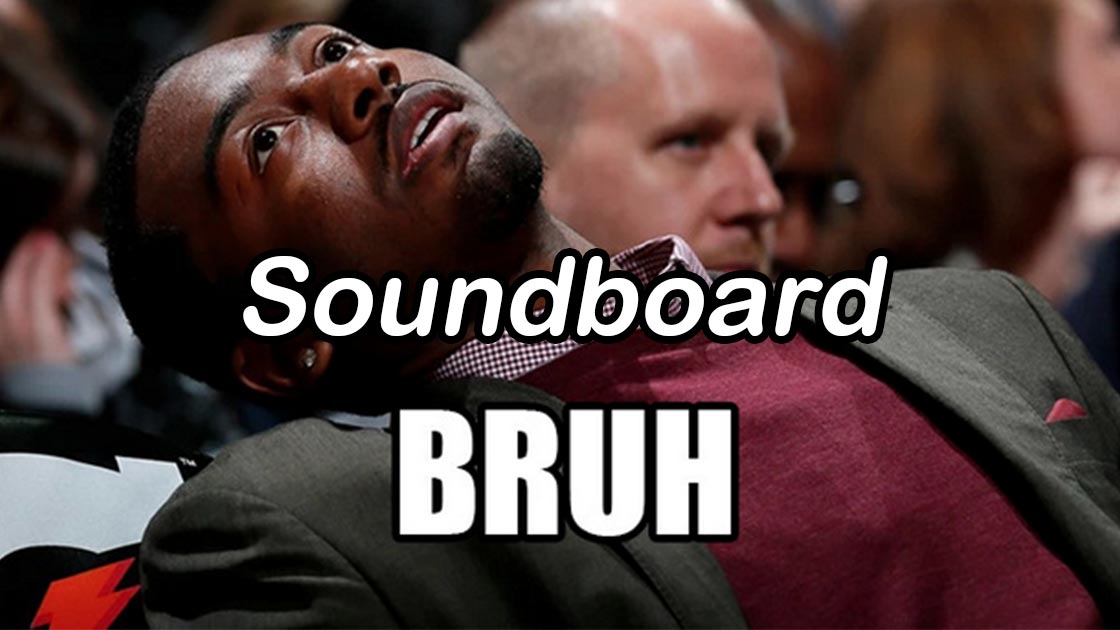 Part 1.

What is a Bruh Soundboard, and How Does It Sound Like?

The bruh meme went viral when there was an app called 'Vine'. The app was a platform where people would post videos and make memes. From there, the bruh meme got viral when Joseph Headen started the whole thing. Many people wonder what is so special about the term 'bruh'.

Bruh is a slang version of 'bro' and is mainly used by teens. They use it as a sign of frustration and disappointment. The reason why the meme got viral was because of the hilarious way Headen said it. Now countless bruh soundboards help shape your voice according to that. However, not every app out there promises results. Hence we have come up with a review on all the voice-changing software that features the best bruh soundboard. Take a look and see which one fits your needs perfectly!
Part 2.

Best Bruh Soundboard to Generate Laughter for PC and Mobile

Here are our top picks for the best bruh soundboard, starting with the best in the game.

In the first place, we have MagicVox, which features everything you might need from a soundboard. If you are confused about which bruh soundboard to choose, pick MagicVox blindly. There are several apps out there that allow you to change your voice using a filter and use it on other apps. However, no one integrates easily with apps other than MagicVox! MagicVox features hotkeys, so if ever while playing a game or video chatting, you want to change your voice. Use the hotkeys, and MagicVox will make it happen for you.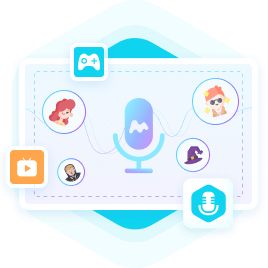 A Real-Time Voice Changer
Features a voice studio to let you adjust the parameters of your voice.
It enables you to create your very own customizable voice.
The bruh soundboard of the app lets you use sound effects in the background.
It ensures that the user's privacy remains protected.
Pros
A great variety of filters.
Interactive interface.
Changes your voice in a few clicks.
Cons
The soundboard has only allowed a few features in the free version.
Review:
Overall, MagicVox includes the best bruh soundboard. With its wide array of features, there is hardly anything that you won't find to your liking.
How to Use the Bruh Soundboard in MagicVox:
Here is how you can easily use the bruh soundboard in MagicVox in just four easy steps:

Step 1: Install the MagicVox app.
Step 2: Click on 'Settings' and set the microphone and headphones on default settings. Keep your microphone as the input device and headphones as the output device.

Step 3: View the endless variety at the 'Soundboard' and choose a filter. You customize your soundboard by creating your customized voice. You can also add your favorite sound effects from the app.

Step 4: Go to your other streaming platforms where you want to use the bruh soundboard on. Set the virtual audio device as your default input device.
Voicemod Soundboard makes it to number two. The app is just a few steps behind MagicVox and is considered one of the best of its kind. Voicemod's soundboard helps users worldwide to take charge of their voice and customize it however they want. You can create your bruh soundboard by uploading files in .MP3 or. WAV format.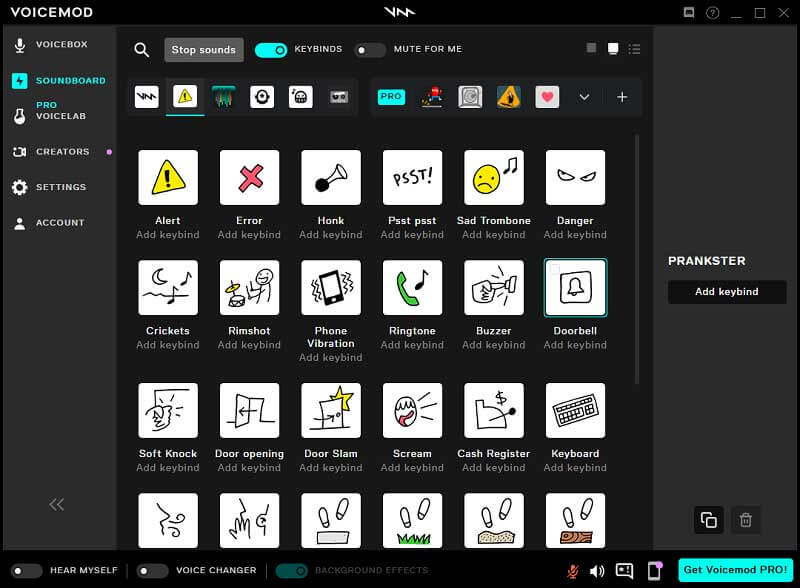 Key Features
The following are some of the unique traits that Voicemod features.
It allows you to add sound effects at specific times during your Zoom video calls or during live streaming on YouTube.
Voicemod introduces new sound effects to the soundboard every month.
It lets you create your sound effect by recording and editing.
Pros
Compatible with all versions of Windows.
Easy to launch on your device.
The Premium version allows you to get access to its features forever.
Features a PGC platform.
Cons
Sometimes has glitches, even in its premium version as well.
Review:
Even though the app may require you to pay a fee to get access to its features. The cost of that is worth every tool that Voicemod has to offer. It lets you have a creative space.
There are some apps out there that feature the bruh soundboard. However, only a few can nail it perfectly, and the Soundboard Guy is one of those! The app is available to anyone worldwide and doesn't require subscription fees. The famous bruh sound must have that disappointing tone, just like in the meme. The Soundboard Guy lets you mimic it perfectly!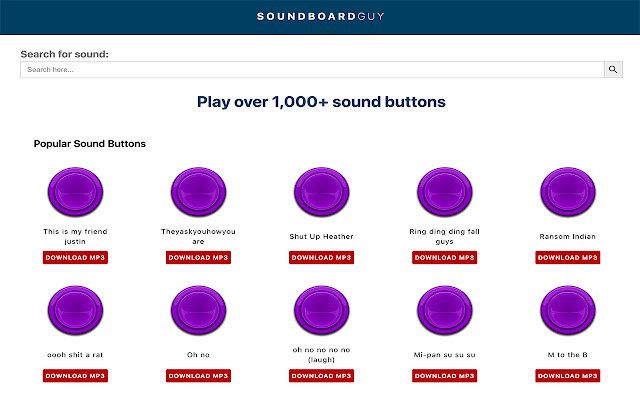 Key Features
Take a look at the key features of the Soundboard Guy.
Features more than 150,000 sound buttons and 100 soundboards.
The Soundboard Guy lets you create your sound too.
It allows you to download all available sound effects and sound clips.
The app is free to use, following Google Safe Browsing and Symantec.
Pros
One hundred percent free to use.
Very easy interface.
No copyright issues.
Cons
Doesn't feature advanced tools.
The interface is a little outdated.
Review:
If you want to use a bruh soundboard that doesn't require subscription fees, then Soundboard Guy is a good choice. You will not find any copyright issues when using the app. Other than that, it will serve its essential purpose. Which is to use the bruh soundboard to have fun!
Myinstants is another bruh soundboard that specializes in this category. The app has organized its soundboards into different categories and has made sure to perfect each one. Here is all you need to know about Myinstants!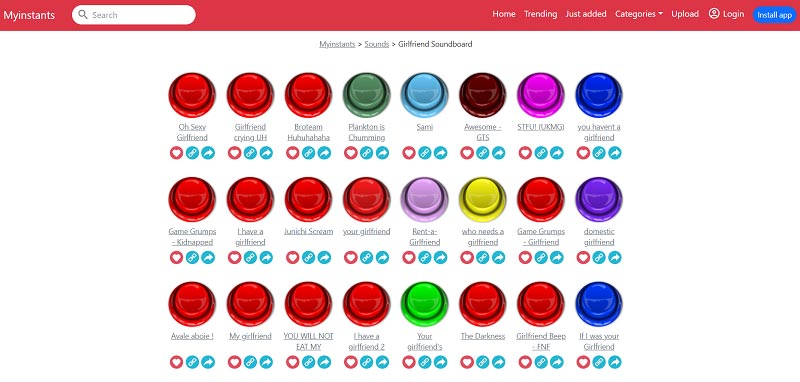 Key Features
The following features tell why Myinstants can promise fantastic performance.
Features many sound effects which you can gain access to by the push of a button.
The app lets you upload your soundboard.
You can download anything you want or upload audio files for your soundboard.
The quality of the sound effects is top-notch and gives all the pro versions of other apps a run for their money.
Pros
A light load app that will work well on any device.
Features all the new and popular meme sounds.
Free to use.
Cons
It will not let you adjust your voice according to your preferences.
Review:
Myinstants is a great app to use overall. You want to use a bruh sound effect soundboard for the sole purpose of having fun. The soundboard is perfect for that and is very easy to use too.
With over one million downloads, the Bruh Sound Button has made its place as one of the best at the moment. It is 100 percent free to use, making this app a plus one to ninety-nine. The design is simple, and hence it is easy to use.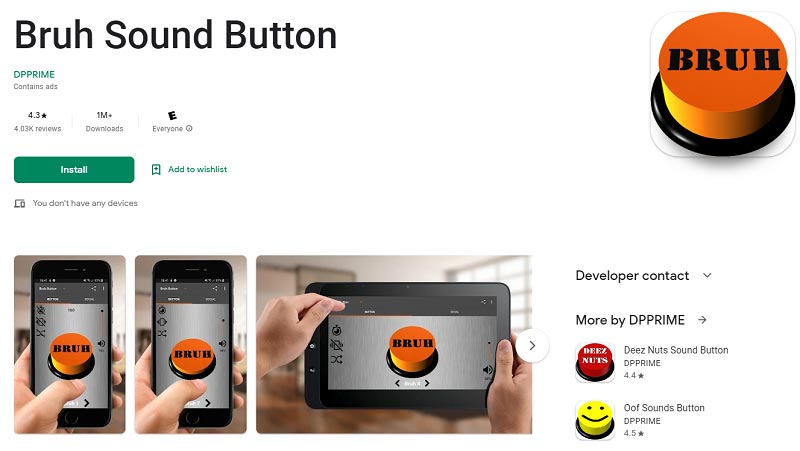 Key Features
The following features explain why the Bruh Sound Button is so famous among all the soundboards.
The app includes a record and timer option.
The quality of the eight sound effects the app features is top-notch.
The app has made sure to do justice to the legendary meme.
It is available for Android versions 5.0 and upwards.
Pros
Free to use.
Shuffle feature.
Updated interface.
Cons
Only for Android devices and PC.
It only features eight sounds.
Review:
The app takes only minutes to download and set up. Choosing the Bruh Sound Button might be the best choice you make. Get ready to enjoy the hilarious moments of your life with the Bruh Sound Button. The legendary meme's quality is excellent, making it come out genuine and funny.
There aren't many soundboards available for iOS devices, which aren't up to the mark. However, the Sound Board- Funny Sounds is one of the best for bruh soundboard for iOS devices.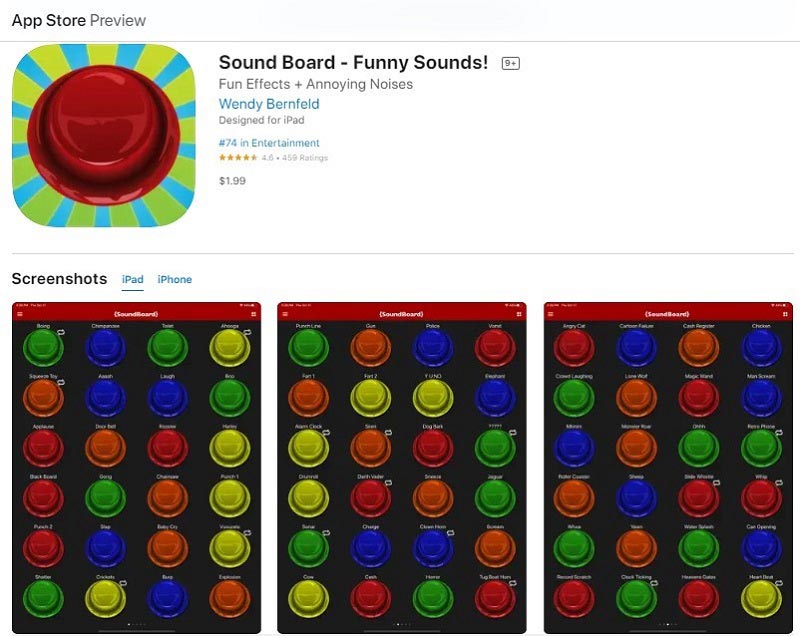 Key Features
Here is why this soundboard is a must-have in IOS devices.
It features over one hundred sounds.
It lets you rearrange the sounds.
There is a multi-board feature to allow you to set your sound accordingly.
It plays a random sound if you shake your device!
Pros
Very inexpensive.
Features a loop option.
Cons
The safety features of the app are still undecided.
Review:
iOS devices rarely have apps that can work well on their systems. However, the Sound Board does the job right!
>
Conclusion
Ever since the bruh meme got viral, everyone went gaga over it. The meme was so hilarious that even mentioning would make people laugh. Thanks to technological innovation, we now have soundboard apps that help us replay such sounds. The above are some of the best bruh soundboard apps that you can find.
UnicTool MagicVox deserves a special mention as it not only features the bruh soundboard but also lets you have creativity freedom.