If you are a fan of gaming and chatrooms, Discord is known to be one of the best gaming platforms. Discord combines everything from social media and text chat to voice chat, file transfer, video calling, and much more.
While it's super easy to use for those who already know about Discord in general, it still offers some advantages over other platforms, like you can add Soundboard for Discord.
If you want to enhance your Discord experience with Soundboard apps, read on! We will introduce you to some of the best Discord Soundboards you should try in 2022.
So, let's get started.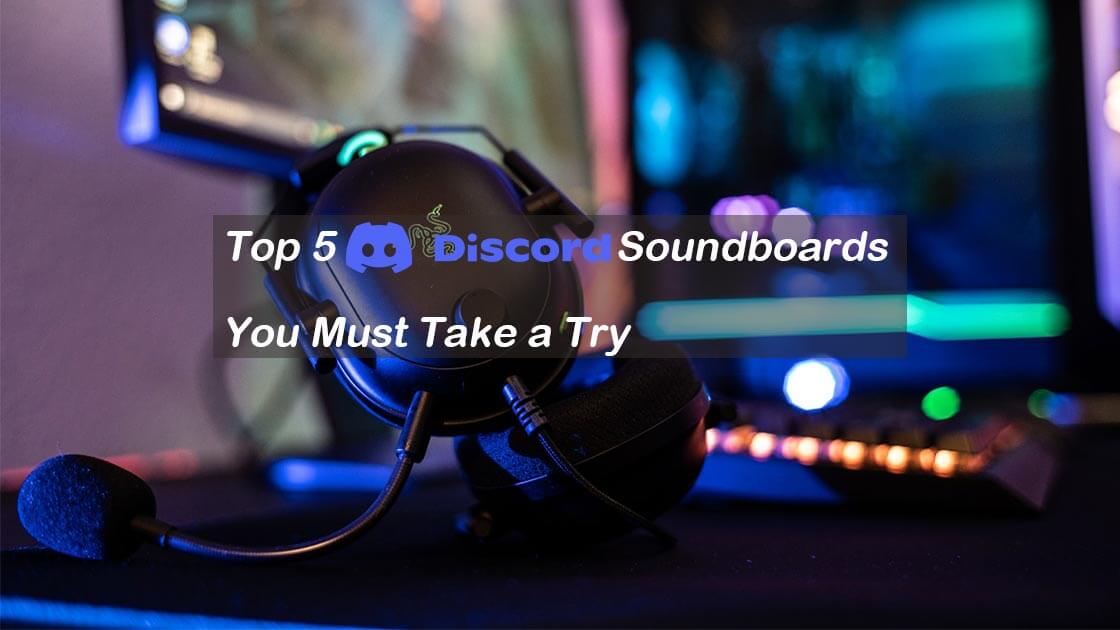 Part 1.

What is Soundboard?

Soundboard is a kind of additional feature that you can use in your Discord by installing different Soundboard apps. It allows you to conveniently change your voice messages and chats to some other sound of your choice. You can also set shortcut keys for different sounds to make your chatting more convenient and meaningful.

Soundboard apps are a fun way to customize your Discord experience. You can use them to make your Discord chatting more interesting and exciting by changing what type of sounds your voice messages come out as or even creating new ones entirely.

You can also set hotkeys for different sounds so that when you press them during a conversation, it will automatically play whatever sound file was assigned by you.
Part 2.

Best Soundboard for Discord

Multiple Soundboard apps are available for Discord on the internet, but not all of them work well. So, here are the top 5 best Sounboad apps for Discord that you can use to improve your chatting experience.

MagicVox is one of the best Discord Soundboard tools. It is equipped with more than 300 sound effects that can make your chatting experience more interesting. Besides, it allows users to record, edit and easily share their voice. It has many features such as text-to-speech, background noise reduction, voice control, and much more.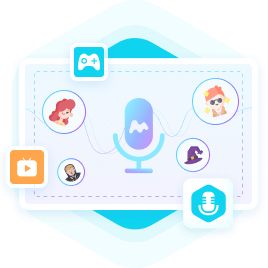 A Real-Time Voice Changer
You can record your own voice and add effects to it
The interface is very easy to use
There are many options that you can use to customize your experience
File Support:
Price:
You can access the MagicVox tool via 3 easy payment plans. The first one is a monthly payment plan which you can get for $9.95. The second is the yearly plan which you can get for $19.95. Besides that, there is also a lifetime plan that will cost you nearly $39.95.
MagicVox's lifetime plan is a limited-time deal you can get at this reasonable price.
User Comment:
Overall, MagicVox is an excellent tool for everyone out there. It is not just a Soundboard tool but also a full-fledged voice editor and voice-changing tool that can help you quickly alter your voice in real-time.
So, this is the best thing in which you should invest your money.
Resanance is an amazing discord Soundboard with many people talking about it. It comes with hundreds of different sounds that you can use to have fun or annoy your friends while being in chat on Discord. It's not just for gamers but for people who want to share their music with others or just chat.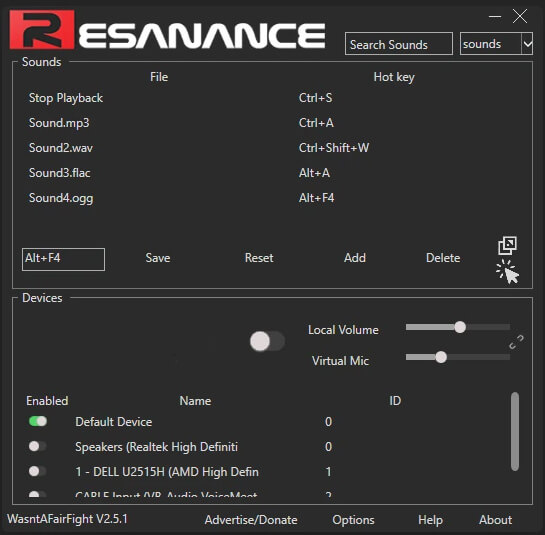 There are hundreds of Soundboards out there, but this one stands out because it's so easy to use and appealing to more than 500K users worldwide.
File Support:
Price:
You can use an open-source and free Soundboard on your Discord app. There is no monthly or yearly subscription that you have to pay while using this tool.
User Comment:
Resanance is the second-best Soundboard tool that you can use on your Discord. The only downside of this tool is its limited sound library. Although it has hundreds of different sounds, they aren't updated regularly. So, it could be problematic for some people out there.
Voicemod is another best discord Soundboard app that lets you create your own voices and sounds. The app is convenient and easy to use and does not require any special configuration or settings to get started.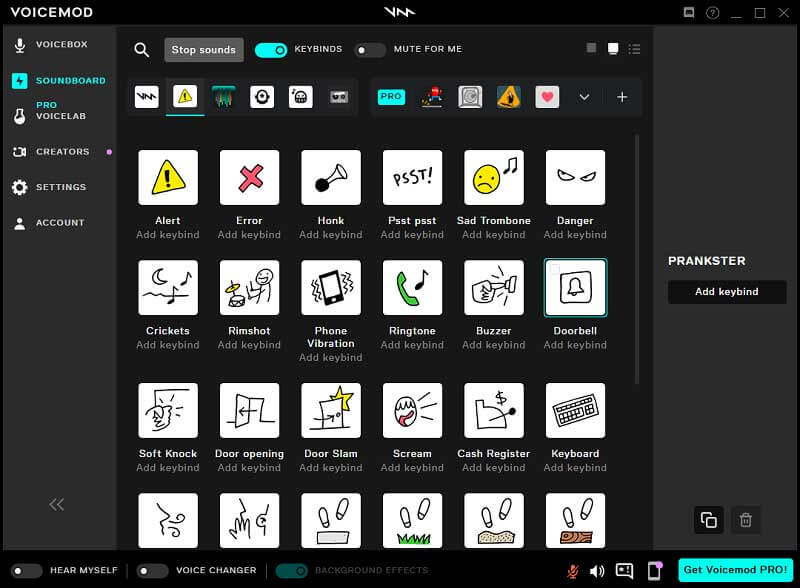 It comes with more than 20k pre-made soundboard sounds that you can use to improve your Discord experience. Besides, it allows you to create and customize your own sounds and voices, which means that you can make different types of voices and sounds in a fun way to surprise your friends and Discord family.
File Support:
MP3
WAV
And all other types of audio files
Price:
There are total 2 options in which you can get this tool. The first one is free, where you will get limited access to the tool. The 2nd is a lifetime package that you can get between $20 to $50 depending on your location.
All the features and sounds are available for lifetime members, and you will not have to pay after each month or year. Just buy once and enjoy the unlimited time.
User Comment:
Voicemod is another best Soundboard app that you can use with your Discord. It is better than many other Soundboards, but one thing that can be problematic for the people is its membership. The membership process is not straightforward, and to buy a lifetime package, you must first install and tool.
Clownfish is a great Soundboard for all types of Discord users. Whether you are a hardcore gamer or just looking to chat with friends, Clownfish will be helpful for you. The sound quality is better than most other soundboards we have tested, including Voicemod.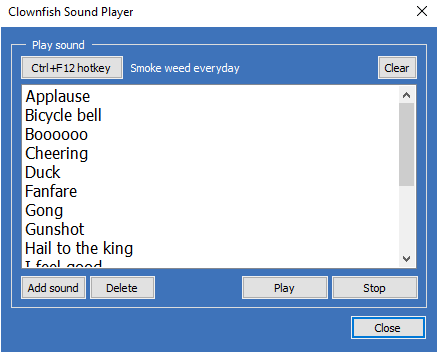 If you are looking for something more focused on gaming than chatting, it has plenty of sounds and voices dedicated to gamers who like to roast and make fun of their friends.
File Support:
It supports all types of sound files
Price:
Clownfish is a free Soundboard app for Discord, but you can donate some amount of your choice to the developer. It will support them to make this app more amazing.
User Comment:
It's a great app for all Discord users, but the only drawback we found is that there are not many sounds on this board yet; it's still growing. You can expect new tunes added over time as the developers add more content.
Morphvox is another best discord Soundboard that offers a unique mix of music, speech, and effects. It has a wide selection of different music genres and styles to choose from, so you will surely find something that suits your mood.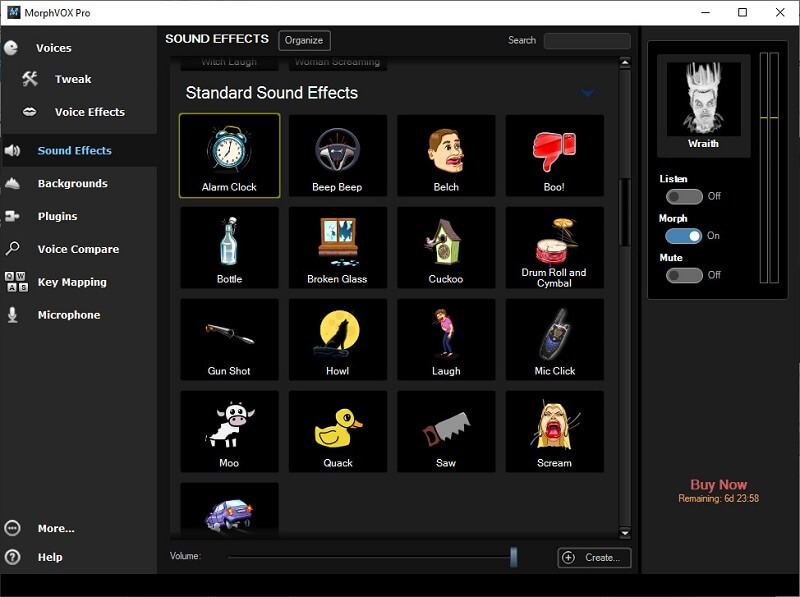 Its server also has a variety of audio effects for you to enjoy. Besides, you can also edit your voice by adjusting the volume of your voice, as well as applying effects such as echo and reverb to give your conversations that extra bit of flair.
File Support:
It supports all types of sound files
Price:
Morphvox can be accessible with two plans. The first one is free and has limited features and sounds. But on the other hand, a lifetime membership plan you can get for $19.99 comes with all features and sounds.
User Comment:
This Soundboard has plenty of different sounds you can use according to your mood. So, this is a perfect soundboard for you to start using today.
Part 3.

How to Use Soundboard on Discord

So now the biggest question arises "how to use Soundboard on Discord?" Don't worry if you don't know because the following steps will guide you.
Step By Step Tutorial to use Soundboard on Discord
Step #1: Download and Install Voice Changer

First, you will have to download and install a voice changer or Soundboard on your computer. You can install MagicVox since it is the best Soundboard on the list.

Step #2: Launch Voice Changer and Set Default Mic and Headphone

1

Once the software is successfully installed on your computer, you will have to launch it.

2

Now you will see a pop-up window where it will ask you to choose the headphone first. So, click on the list and choose the headphone that you want to use with the software.

3

After that, it will ask you to choose the Mic. So, select the Mic.

Step #3: Enable Keybind in Soundboard

1

Now get back to the home screen of MagicVox and click on the Soundboard button on the left side of the screen.

2

Here you will see lots of sounds that you can use in Discord.

3

Look at the top corner and enable Keybind.

Step #4: Set Discord for Soundboard

1

Now launch your Discord app on your computer and go to Settings.>

2

Go to Voice/Video and set the voice changer virtual device as your default input device.

3

After that, set headphones as your output device.
Your Soundboard is ready to use, and you can start using different sounds on MagicVox, and your friends will hear them in the chat.
Note
If you have followed the above-given steps and still Soundboard is not working with Discord. Then follow these additional steps.
1. Disable

Noise suppression
Echo Cancellation
Noise Reduction
Automatic Gain Control

2. Go to Attenuation and set it to 0.
3. Now disable "When I speak" and "When others speak.
4. At last, change Audio Subsystem to Standard.
Customize Your Discord Soundboard
If you want to create your own Discord soundboard sounds, you can do that very easily.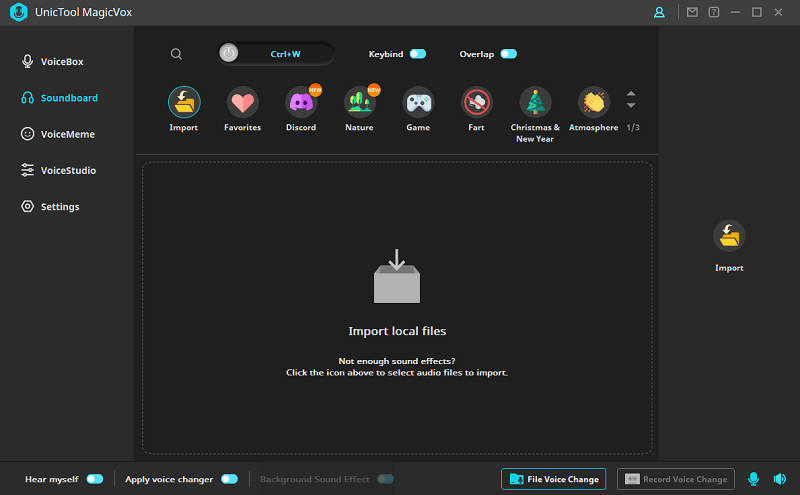 All you will have to do is drag and drop the files on the app, and the Discord server will use them as part of its audio library.
Conclusion
So, these are the top 5 best Soundboard for Discord you must try. All recommended soundboards are compatible with Discord, and you can easily use them even if you are a beginner in the Discord world. Besides, we have also given a step-by-step guide that will help you set up the Soundboard in a matter of seconds.
All the recommended soundboards are good, but we recommend using UnicTool MagicVox as it is the greatest tool for everyone to use.