The importance of voice changers never gets diminished because people are finding ways to deliver their message in humoristic way as much as possible. With the availability of these voice modifying tools, the communication process has been revolutionized.
What was spoken in a long tail sentence is now communicated in the forms of memes or GIFs. These revolutionized objects are embedded with a particular voice effect to add humor to the surroundings.
The most famous soundboard we usually notice to be used in the background of various videos is Talking Ben. Its giggling effect can amuse any listener at any time.
So which voice changer has a huge Talking Ben soundboard library? Here we are enlisting the top 5 magical tools where you can find soundboards of almost all the trending characters.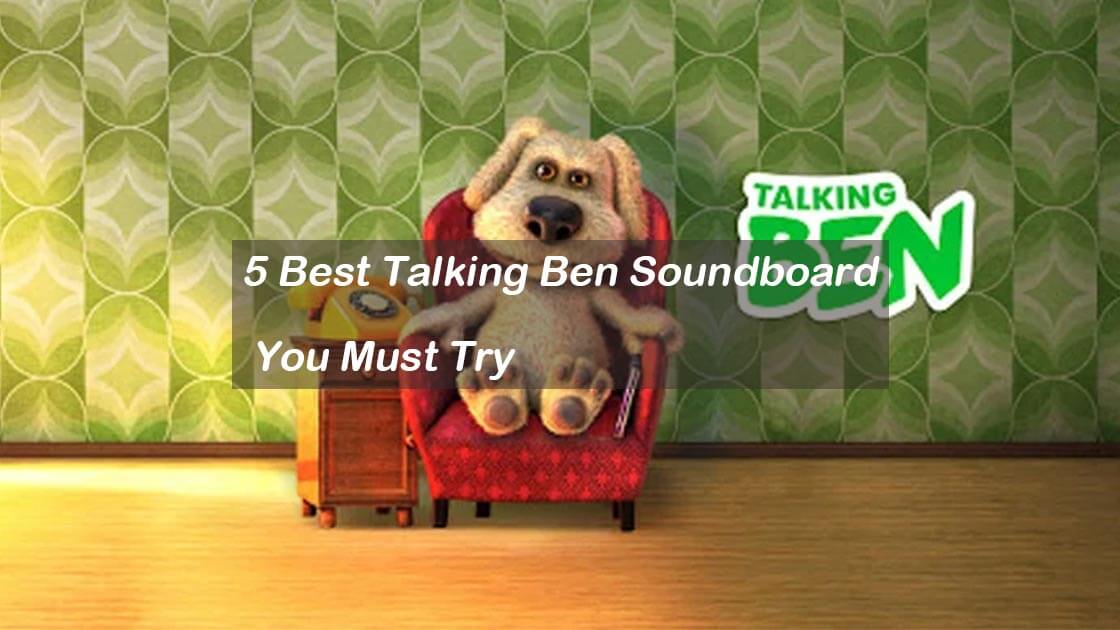 Part 1.

What Is Soundboard?

Before heading toward the product list, the first question that may hit most readers is, "what is soundboard?"

A soundboard is a device or application that contains a list of audio buttons. Each audio button plays a specific sound when pressed. People usually find them as an add-ons extension to be included in the chrome or Firefox or as a standalone program that can be accessed or downloaded online.

It works by combining multiple audio inputs by adjusting their volumes and levels to deliver a single output of high quality. This output signal is later sent to the amplifiers, speakers, and other audible devices.

Soundboard is mainly used by musicians, podcasters, live streamers, or someone who likes to tune or morph their voices for fun. It is used for some severe purposes sometimes. Well, whatever the motivation behind, you will always receive a clear and high-quality output.
Part 2.

Best Talking Ben Soundboard

To find out well-optimized and well-functioned soundboards of 2022, stick with this article till the end.

The first-ever soundboard we all are familiar with is Talking Ben. It includes the funniest music effects and filters for real-time audio. What fun it can be if we have a voice changer providing a voice emulator and Talking Ben audio effects together! Let us introduce a magic voice changer "UnicTool MagicVox" that can perform voice distortion, enhancement, and modification together in a single place.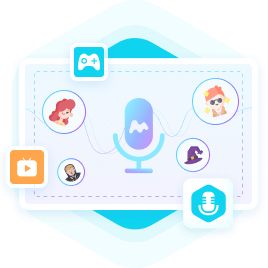 A Real-Time Voice Changer
Accessible to Use: A very straightforward application with essential pro audio editing tools. Install it on your device, and you are good to go with it.
Instant: Time is the most precious asset. Save it by optimizing UnicTool MagicVox for voice transformation. Your audio will be changed into the selected filter with a single click.
Voice Filters with Background Music: To provide a realistic effect to your voice clips, its filters come with pre-designed background music.
Excellent Soundboard: The soundboard is already filled with 300 plus music effects. While providing you an opportunity to expand it later by uploading music files from elsewhere.
Another amazing voice changer with the multiple voice-enhancing tools is in hands now! Its soundboard can be combined with many online applications and video games to enhance your digital experience. Included meme soundboard contains cool music effects, which are further associated with different categories like gaming to create exquisite themed content.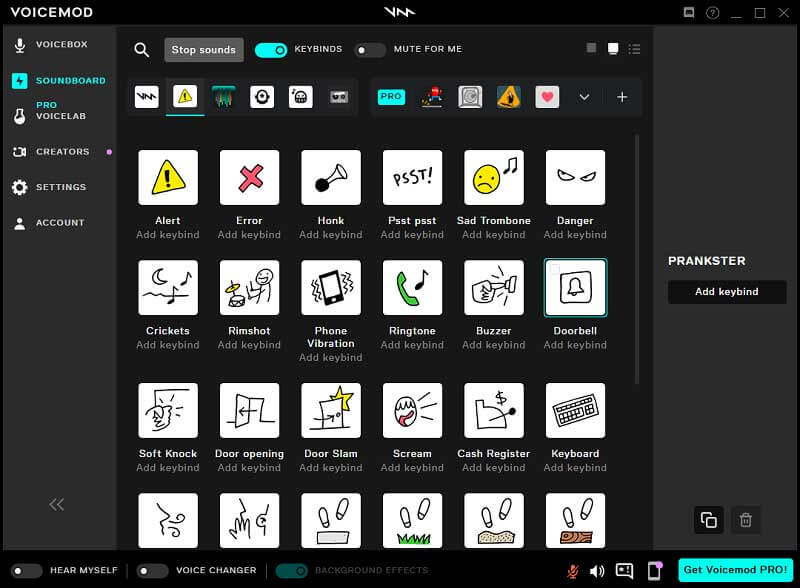 What a VoiceMod can offer is mentioned underneath:
Key Features
Intuitive Interface: Its graphical user interface attracts most of the user's attention. People can't resist themselves any longer using this amazing voice changer.
Customize Your Own Soundboard: It has a tool named voicelab that allows you to create a customized soundboard like Talking Ben. You can add fantastic music effects to it of your choice.
Keybinding: To lessen human error, it comes with another unique concept of keybinding. Whatever the effect you like, assign a key or combination of keys to it for effortless conversion.
Integration with Other Platforms: Whether it's a privacy concern where you have to hide your identity while speaking or want to prank your buddies by staying anonymous, VoiceMod can solve your problem. It allows easy integration with video games and other social communications.
Memes are great ways to make somebody smile. When visuals are combined with funny Talking Ben voice effects, they create sarcastic digital content to be used as memes. Myinstants is a kind of application where you can browse audio effects regarding each category. It has enlisted the content country-wise like if you are living in the United States, you will find the buttons that are mostly trending there.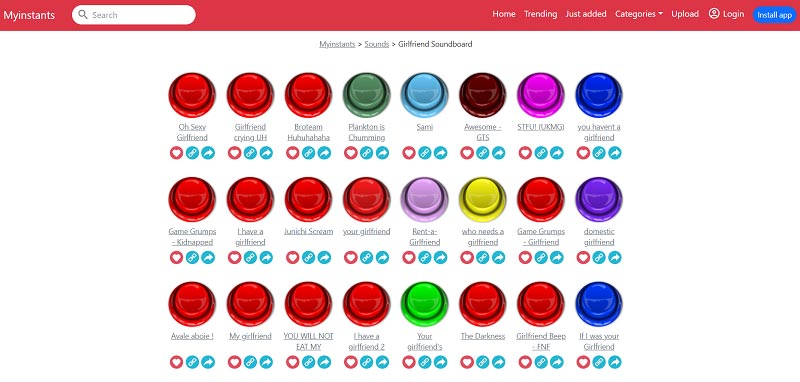 Indicted features of this website are listed here:
Key Features
Simple to Operate: If you are fed up with installing or downloading hassle or your device is running out of storage, this voice distorter allows you to jiggle with the sound effects online. Browse it in the search bar, register yourself, and here you are, good to go.
User-Friendly: The website is induced with thousands of effects, so it might be hectic to locate a respective audio button. For your assistance, it has an option to search category-wise or search bar for instant results.
Audio Button Customization: On the top right corner, you will find the button labeled "upload ."Click on it, and a form will appear, fill it to customize your audio button.
Download The Sound Effect: Whatever the effect you like, select it, and you will be landed on the page where you will find the option for downloading. Get it in mp3 format and spice up your video content instantly.
It's a digital platform where you can browse everything regarding the sound library. From the Talking Ben music effects to scary Vecna sounds, you can discover any creepy or crazy voice effect here. The website is designed with the mission to revolutionize the way we communicate.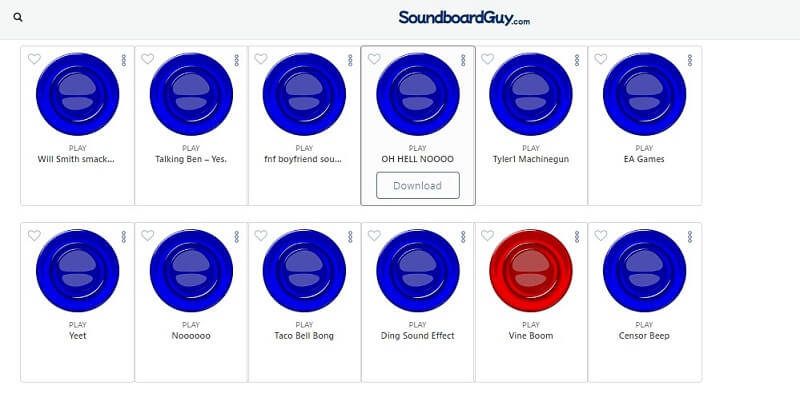 Features of this platform are listed below:
Key Features
Enlisted Category-Wise: Soundboards are listed category-wise, and each board includes tons of music effects, sounds, and clips.
Easy To Operate: No need to signup or download the app on your device. Just browse through the website and start optimizing music effects for discord and other social apps.
Customize Your Button: If you've tried every effect inside this voice-changing tool, customize your own effect and create your own button.
A Single Place for Trending Effects: This website's creator keeps updating it monthly. So, you can have access to trending music effects every time.
5. 101soundboard
It's a top-rated, well-optimized, and renowned Talking Ben online soundboard containing a wide range of audio collections for memes. It has stocked various soundboards related to each famous character, like Shrek, Talking Ben, and many more. It is amusing to locate the mimic effects of trending characters in a single place.
What can we prospect from this fantastic website is stated below:
Key Features
No Installation: The platform is open and for everybody. You don't have to struggle with downloading or installation hassles.
Simple to Operate: Click on the soundboard you want to utilize. It will display a list of music clips, download the clip in mp3 format and apply it wherever you want.
Easy to Navigate: At the top right corner, you will find three buttons: popular, updated, and hot. Once you click any of them, the website will adjust itself accordingly.
Free of Cost: Everything becomes fabulous when it's available for free cost. 101soundboard allows lifetime access to all of its effects for free.
Part 3.

How to Use Soundboard for Windows?

Most soundboards come with a simplistic interface to operate with. Some of them let you create your own soundtrack by speaking to the microphone or importing files into the program.

If you are finding ways to jiggle with the sound effects on Windows, follow this step-by-step guide that enables these programs with windows.
Step By Step Tutorial
Step 1: Download and Install

Write the name of the voice changer (UnicTool MagicVox) whose soundboard you want to utilize. Click on the downloading button and launch it on your device by following the instructions in the manual.

Step 2: Configure Mic and Headphone

Once the application is launched, assign a mic as input and headphones as an output device.

Step 3: Browse Soundboard

After signing up for the application, browse through the list of soundboards. Here you will find the Talking Ben meme or almost every type of soundboard you like.

Step 4: Customize Your Soundboard

If you are tired of the list of pre-existing soundtracks, customize your own soundboard filled with your favorite sounds, songs, and effects by uploading the music files in.MP3 or. WAV format.

Step 5: Integrate with Other Platforms

Open the communication program you want to use, go to setting - audio -set Voice Changer Virtual Audio Device as your default input device and your headphone as your output device. Now enjoy starting talking like Talking Ben!
Conclusion
All the listed soundboard is induced with the fantastic sound effects to morph your voices on any platform. They are some handy audio modifiers that anybody can use effortlessly at any time.
Among them, UnicTool MagicVox is the best Talking Ben soundboard that we recommend. It provides you an opportunity to customize your soundboard, along with the chance to disguise your voice into a completely different personality.