The point of the most famous game Pokémon Go is to get up and walk to different locations to hatch eggs and capture these Pokemon. It is not as simple as it sounds because sometimes life chores can get your way. You do not have enough time to walk around and find eggs. So, many players wonder how to hatch eggs in Pokemon GO without walking.
If you are going through similar dilemmas, you are in the right place. This guide discusses some practical strategies you can practically employ to keep hatching the eggs without neglecting what's important in your life.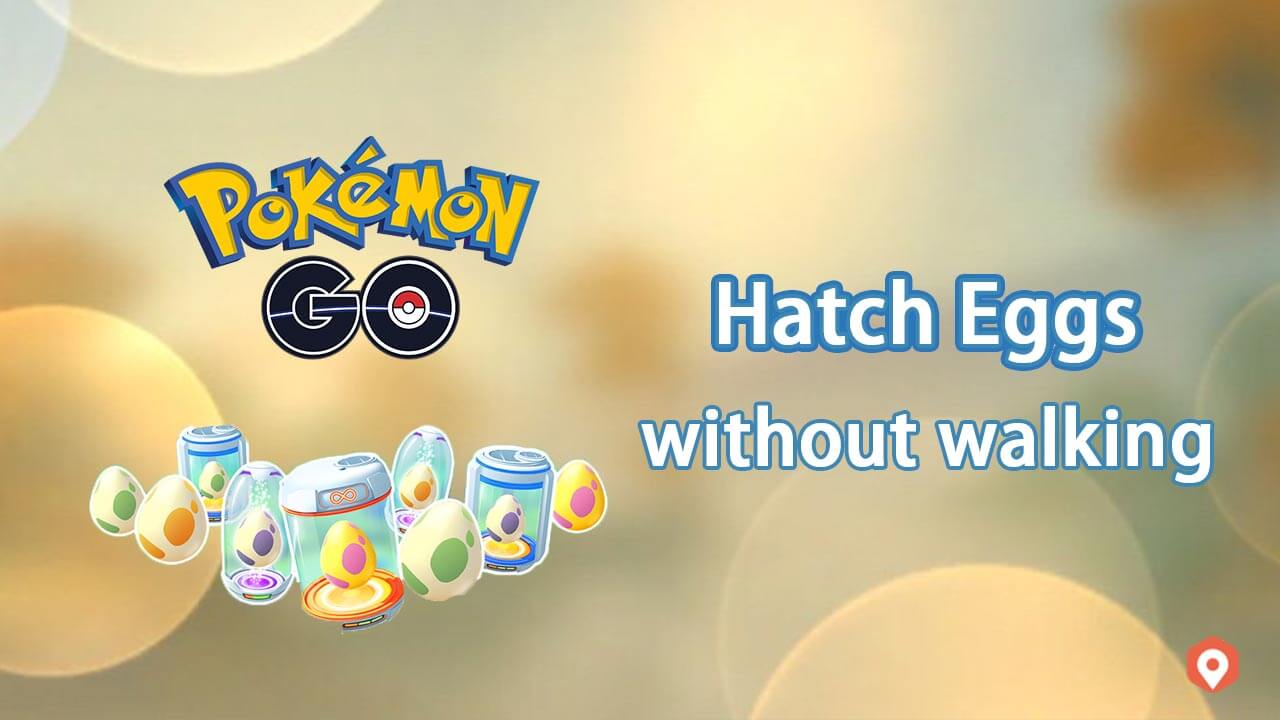 UnicTool TailorGo Pokémon GO Spoofer
It changes location in seconds
Part 1.

Everything You Should Know About Hatching Eggs in Pokémon GO

Pokémon eggs can hatch different Pokémon depending upon where and when you picked the eggs up. That's because some Pokémon are exclusive to some specific locations and cannot hatch from the eggs elsewhere. For example, Zangoose may only hatch from the egg you get in Europe, Asia, Australia. There is no possibility that you will get it from hatching the eggs acquired in North America. Similarly, some Pokémon may only be exclusive to the ongoing events and may hatch from the eggs during certain periods.
1.1 Different Kinds of Pokémon GO Eggs
The differences in the kinds of eggs lie in the distance that you'll have to walk to hatch them and their color-coding. To be specific, there are seven kinds of eggs with five different spot colors. Five of them are standard eggs, and two are given out as the weekly fitness rewards.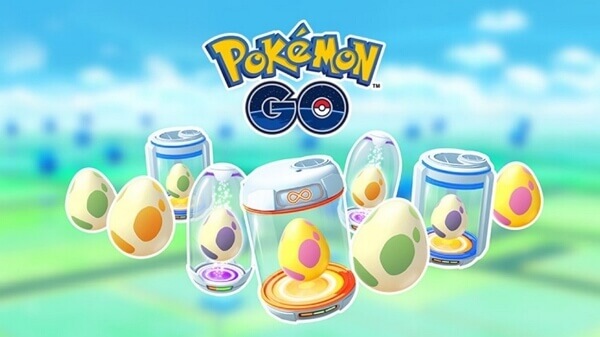 Standard Eggs
1

2 km – Green Spots

2

5 km – Yellow Spots

3

7 km – Yellow + Pink Spots

4

10 km – Purple Spots

5

12 km – Red Spots
Weekly Fitness Reward Eggs
1

5 km – Purple Spots (Weekly Fitness 25 km)

2

10 km – Purple Spots (Weekly Fitness 50 km)
1.2 Rarity of Different Pokémon GO Eggs
The 12km eggs are very rare and contain Pokémon, e.g., Absol that you may have never seen in the game before. You can get it as a reward for defeating any leaders of the Team GO Rocket. It will take you 12km of walking to hatch them. You can get the other kinds of eggs easily from the Pokestops.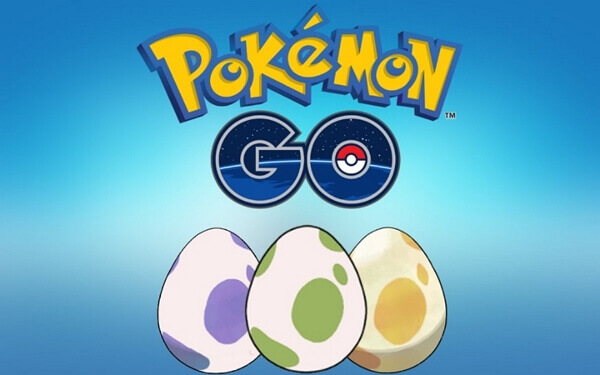 The chances of getting them varies as well, for example:
1

2km Eggs – 56.4%

2

5km Eggs – 32.3%

3

10km Eggs – 13.1%
How to Hatch Eggs in Pokémon GO without Walking
| Pokémon GO Spoofer | Time Cost | Money cost | Energy cost | Feasibility |
| --- | --- | --- | --- | --- |
| UnicTool TailorGo | Low | Low | Low | Yes |
| Add Friends and Exchange Codes | Moderate | Moderate | Moderate | Yes |
| Ride your Bike or Skateboard | High | High | High | No |
| Use a Roomba | Low | Low | Low | Maybe |
| Controlling RC Vehicle | Low | High | High | Moderate |
| Robot Vacuum Cleaner | Low | High | High | Moderate |
| Use Your Pokecoins to Purchase More Incubators | Low | High | High | Moderate |
| Shake Your Phone Up and Down | Low | High | High | Moderate |
1. Use a Pokémon GO Spoofer – TailorGo
TailorGo is a wonderful third-party tool that helps you catch and hatch eggs without even stepping outside your home, let alone walking. This is an easy-to-use tool specially designed to provide comprehensive solutions. The regular addition of numerous innovative and unique features makes the game fun and interesting.
Here are some notable features of TailorGo which make it convenient to hatch the eggs and provide an overall solution to one of the most challenging requirements of the games – Walking.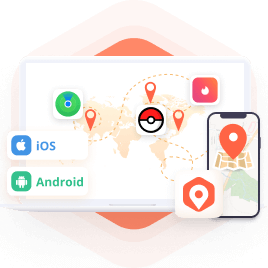 Change a location on google maps
Cutomized Setting: You can modify speed and different Modes.
Easy to use: No security risk or personal information leakage.
Powerful compatibility: It supports Android 5-14 and iOS 7-17. Diverse platforms such as Ar Games or Social Apps. Work well on various location-based apps: Life360 , Facebook and Pokémon GO , Monster Hunter Now..
10% UnicTool Product Coupon Code:SPECIAL111
If you don't know how to use UnicTool Coupon Code, you can read UnicTool Coupon Code Guide as your reference.
How to Hatch Eggs in Pokémon GO Without Walking with TailorGo
Follow the steps below to ideally use the Pokemon Go egg hatching tricks. These steps will help you simulate GPS movement with customized routes.
1

Download, install and launch TailorGo on your computer. Then connect your device to the computer and click "Get Started" to begin.

2

For iOS devices, directly select one mode from the interface: Teleport Mode, Two-Spot Mode , Multi-Spot Mode and Joystick Mode. For Android users, enter the Gaming or Social Mode first. Then select a destination or plan a route.

3

Get your location changed or finish simulating GPS movement. Then Pokémon GO will use the updated location. The Pokémon Go will keep walking until it finds and hatches the eggs.
| Distance | Cooldown Time |
| --- | --- |
| 1 km | 30 seconds |
| 5 km | 2 minutes |
| 10 km | 6 minutes |
| 25 km | 11 minutes |
| 30 km | 14 minutes |
| 65 km | 22 minutes |
| 81 km | 25 minutes |
| 100 km | 35 minutes |
| 250 km | 45 minutes |
| 500 km | 1 hour |
| 750 km | 1 hour 20 minutes |
| 1000km | 1 hour 30 minutes |
| >1500 km | 2 hour |
2. Add Friends and Exchange Codes
Friends are a significant part of the Pokémon Go experience. Your friends not only make the game time more enjoyable, but they can also help catch all eggs. Moreover, you can trade Pokémon with your friends and offer 7-kilometer eggs as gifts.
The send or receive these eggs as a gift, follow these five steps:
Step 1: Tap on your avatar in the bottom left corner of the screen.
Step 2: You need to tap the 'Friends' tab at the top of the screen.
Step 3: Select 'Add friends'.
Step 4: Here you will see the friend code and the box to add a 12-digit code for new friends.
Step 5: Once the process is completed, you can exchange the gifts and get eggs.
3. Ride your Bike or Skateboard
If you catch and hatch eggs in Pokemon GO without walking, then riding a bike and skateboarding are other practical options. However, the game is too intelligent to determine if you are riding a bike.
To employ this Pokemon Go egg hatching trick, do the following steps: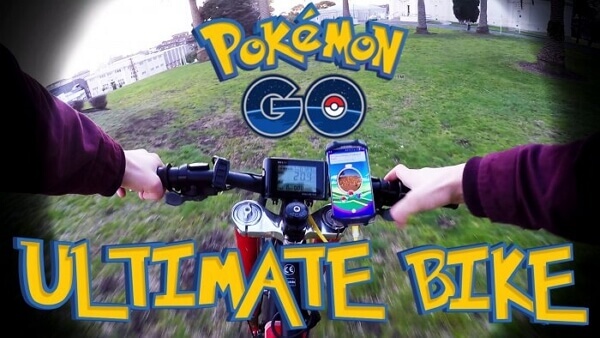 Step 1: Affix your phone on your bike or carry it with you in your pocket.
Step 2: Find a suitable place to make the game think you are walking and keep moving slowly.
4. Use a Roomba
You can use this trick to hatch eggs in Pokemon GO without walking and staying indoors. Yes! Putting the phone on the Roomba works. The Roomba will walk and find the eggs as it does for cleaning the house. All you need to do is chill and relax, cleaning and watching the eggs being hatched.
If you want to get an advantage from this Pokemon Go walking trick, follow these simple steps.
Step 1: Attach your phone to Roomba. You can tape it to secure it, but some people let it rest casually because the device's speed is low without letting the phone fall.
Step 2: Turn the Roomba on and see the magic happen.
5. Using Robot Vacuum Cleaner
Another useful method to hatch eggs without walking is to put your phone on a robot vacuum cleaner. The vacuum cleaner will move around in the house and hatch your Pokémon eggs while making your flooring squeaky clean.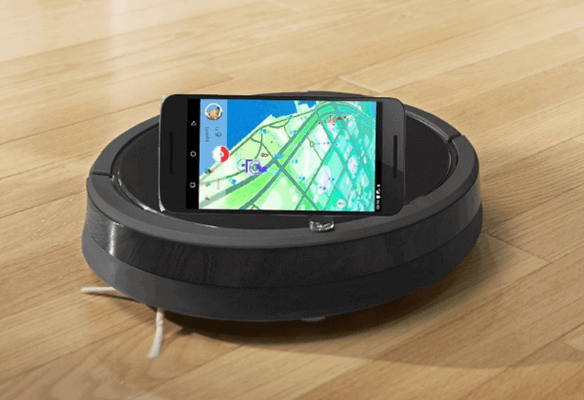 6. Controlling RC Vehicle
If you are enthusiastic about handling remote-controlled vehicles, this is for you. Open the Pokémon GO app and put your phone in the RC vehicle (make sure that it is secure), or tape it to not fall.
Now pick up the remote and start moving your phone around in the RC vehicle. Your Pokémon eggs will be hatching in no time.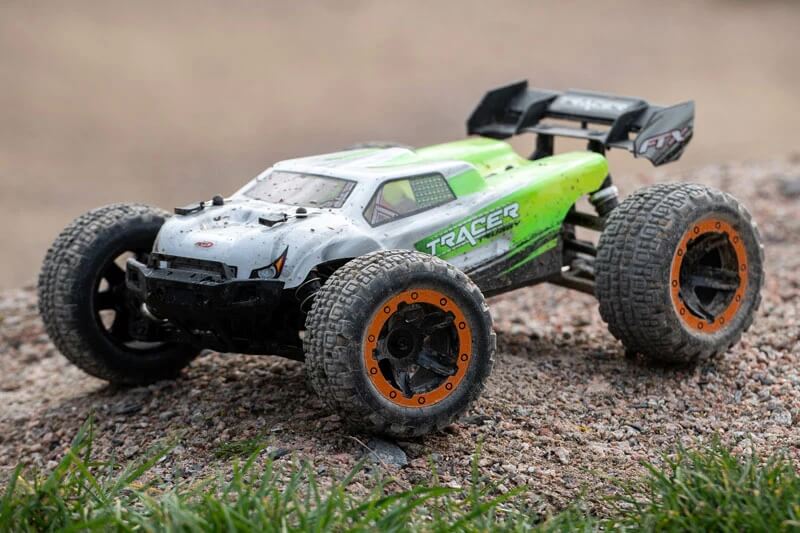 7. Use Your Pokecoins to Purchase More Incubators
If you're looking to acquire Pokecoins legitimately to buy in-game items such as incubators, you can follow the steps mentioned: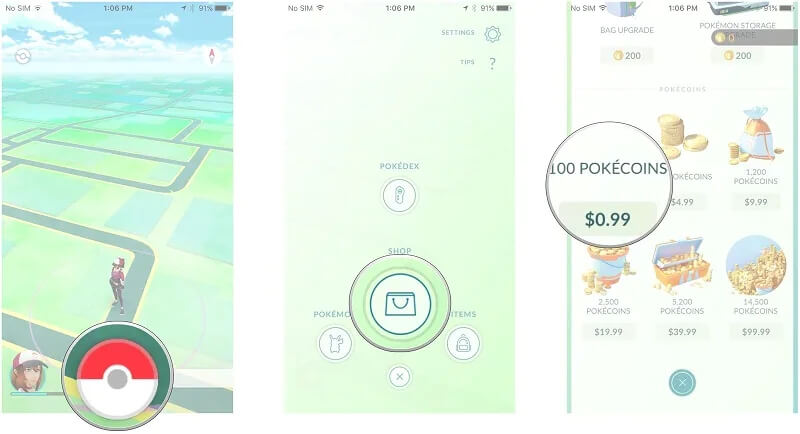 Step 1: Ensure you have enough Pokecoins by either earning them through gameplay or purchasing them through the in-game shop.
Step 2: Visit the in-game shop by tapping on the Pokeball icon from the main screen. Purchase the required items, such as eggs and incubators, using the Pokecoins you have acquired.
8. Shake Your Phone Up and Down
This trick might seem a bit silly, but it can be effective. Instead of using a Pokémon Go walker, try shaking your phone. It's almost like cheating and has worked for many players.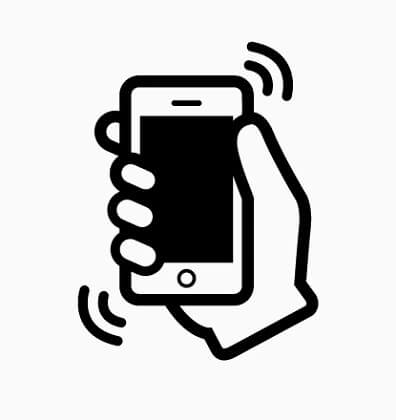 Step 1: Turn on Adventure Sync in Settings and lie down comfortably
Step 2: Shake your phone up and down; Adventure Sync counts one shake as a step. An hour of shaking is close to completing a 10km walk.
Step 3: To make it easier, put your phone in a sock and move it up and down. This method usually gives better results.
Part 3. FAQ about How to Hatch Eggs in Pokémon GO without Walking?
Can you stop egg from hatching Pokemon Go?
In Pokemon Go, you can't discard or throw away eggs. The only way to get rid of them is by hatching. The game gives you a free infinite incubator to hatch one egg at a time. If you want to hatch eggs faster, you'll need to purchase additional incubators from the in-game shop.
What stops eggs from hatching?
The issue of eggs not hatching is typically due to either 1) inadequate ventilation or 2) incorrect humidity levels. The need for proper air circulation is most critical on the final day of incubation in an incubator.
Does shaking phone help in Pokemon Go?
It's effective! Shaking helps keep them in the ball! While it doesn't bring the escape rate to zero, I still experienced fewer escapes—almost a 50% reduction.
Conclusion
Pokémon Go is one of the blockbuster games played all around the world. It is an exciting game that demands walking and helps you stay healthy and fit. However, you must wonder how to hatch eggs in Pokemon GO without walking if you cannot walk and find eggs due to a hectic routine.
It is possible by following different tricks. Among all, using UnicTool TailorGo is the best option. It does not demand physical activity or the involvement of devices like Roomba and drones. You can select the locations and let the character walk and find eggs for you.