The point of the most famous game Pokémon Go is to get up and walk to different locations to hatch eggs and capture these Pokemon. It is not as simple as it sounds because sometimes life chores can get your way. You do not have enough time to walk around and find eggs. So, many players wonder how to hatch eggs in Pokemon GO without walking.
If you are going through similar dilemmas, you are in the right place. This guide discusses some practical strategies you can practically employ to keep hatching the eggs without neglecting what's important in your life.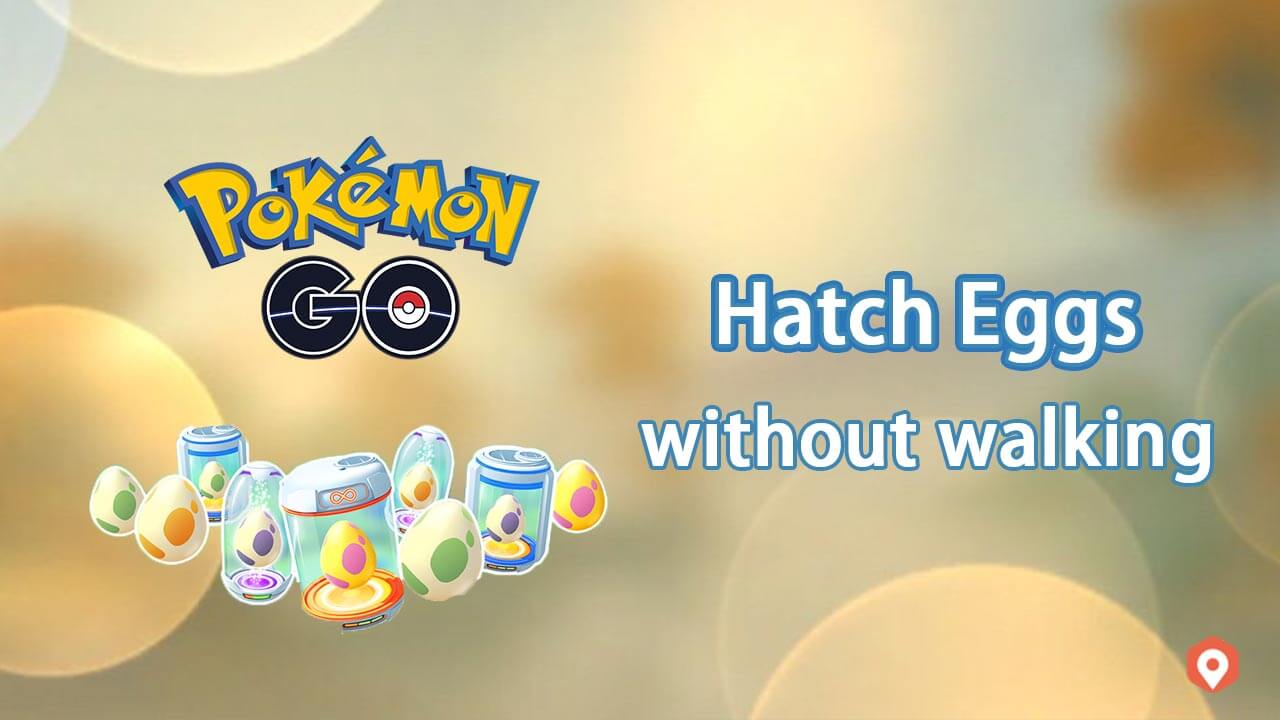 How to Hatch Eggs in Pokémon GO without Walking
1. Use a Pokémon GO Spoofer – TailorGo
TailorGo is a wonderful third-party tool that helps you catch and hatch eggs without even stepping outside your home, let alone walking. This is an easy-to-use tool specially designed to provide comprehensive solutions. The regular addition of numerous innovative and unique features makes the game fun and interesting.
Here are some notable features of TailorGo which make it convenient to hatch the eggs and provide an overall solution to one of the most challenging requirements of the games – Walking.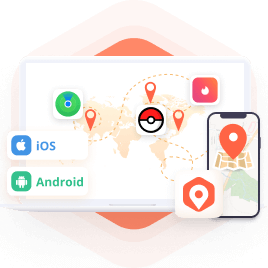 TailorGo-The Best Pokémon GO Spoofer for iOS
It allows you to change the location to any place while playing Pokémon and other AR location-based games.
TailorGo allows users to create new routes to find eggs with customized speed.
You can simulate the movement by setting the speed.
Players can pause the route anytime they need to do any task/chore in real life.
You can save familiar places for eggs and get tons of help with the Pokemon Go walking trick this way.
With a simple yet interactive interface, you can operate it conveniently.
How to Hatch Eggs in Pokémon GO Without Walking with TailorGo
Follow the steps below to ideally use the Pokemon Go egg hatching tricks. These steps will help you simulate GPS movement with customized routes.
1

Download, install and launch TailorGo on your computer. Then connect your device to the computer and click "Get Started" to begin.

2

From the three options: Teleport Mode, Two-Spot Mode or Multi-Spot Mode, choose the 1st one if you want to change GPS location, and the 2nd or 3rd one if you want to simulate GPS mivement. Then select the destination you want to change to or plan a route.

3

Get your location changed or finish simulating GPS movement. Then Pokémon GO will use the updated location. The Pokémon Go will keep walking until it finds and hatches the eggs.
2. Add Friends and Exchange Codes
Friends are a significant part of the Pokémon Go experience. Your friends not only make the game time more enjoyable, but they can also help catch all eggs. Moreover, you can trade Pokémon with your friends and offer 7-kilometer eggs as gifts.
The send or receive these eggs as a gift, follow these five steps:
Step 1: Tap on your avatar in the bottom left corner of the screen.
Step 2: You need to tap the 'Friends' tab at the top of the screen.
Step 3: Select 'Add friends'.
Step 4: Here you will see the friend code and the box to add a 12-digit code for new friends.
Step 5: Once the process is completed, you can exchange the gifts and get eggs.
3. Ride your Bike or Skateboard
If you catch and hatch eggs in Pokemon GO without walking, then riding a bike and skateboarding are other practical options. However, the game is too intelligent to determine if you are riding a bike.
To employ this Pokemon Go egg hatching trick, do the following steps:
Step 1: Affix your phone on your bike or carry it with you in your pocket.
Step 2: Find a suitable place to make the game think you are walking and keep moving slowly.
4. Use a Roomba
You can use this trick to hatch eggs in Pokemon GO without walking and staying indoors. Yes! Putting the phone on the Roomba works. The Roomba will walk and find the eggs as it does for cleaning the house. All you need to do is chill and relax, cleaning and watching the eggs being hatched.
If you want to get an advantage from this Pokemon Go walking trick, follow these simple steps.
Step 1: Attach your phone to Roomba. You can tape it to secure it, but some people let it rest casually because the device's speed is low without letting the phone fall.
Step 2: Turn the Roomba on and see the magic happen.
5. Use a Drone
Like Roomba, drones can also be invaluable in helping you cover the required distance to find an egg. Compared to other devices, drones are much faster. If you will use it, it is better to use it at average speed, not to let the game detect you are running with a Pokemon Go walking trick.
Follow these simple steps to use this technique
Step 1: Affix or tie the phone with the drone.
Step 2: Turn the drone on.
Step 3: Just sit and let the fly in a different direction at average speed to fool the application.
Conclusion
Pokémon Go is one of the blockbuster games played all around the world. It is an exciting game that demands walking and helps you stay healthy and fit. However, you must wonder how to hatch eggs in Pokemon GO without walking if you cannot walk and find eggs due to a hectic routine.
It is possible by following different tricks. Among all, using UnicTool TailorGo is the best option. It does not demand physical activity or the involvement of devices like Roomba and drones. You can select the locations and let the character walk and find eggs for you.