Many runners have turned to Strava as a source of competition. A wide range of audiences uses this platform to compete against each other while maintaining distance. It is well-appreciated due to the availability of the challenges, CRs, and virtual racing aids. However, as it is entirely tech-related, it is easy to find Strava cheats using Strava cheat app and even steal at online events compared to live competitions.
Many people in virtual racing prefer to stick to good faith, but there are some people who like shortcuts. As long as you have proper tools, you can also cheat Strava.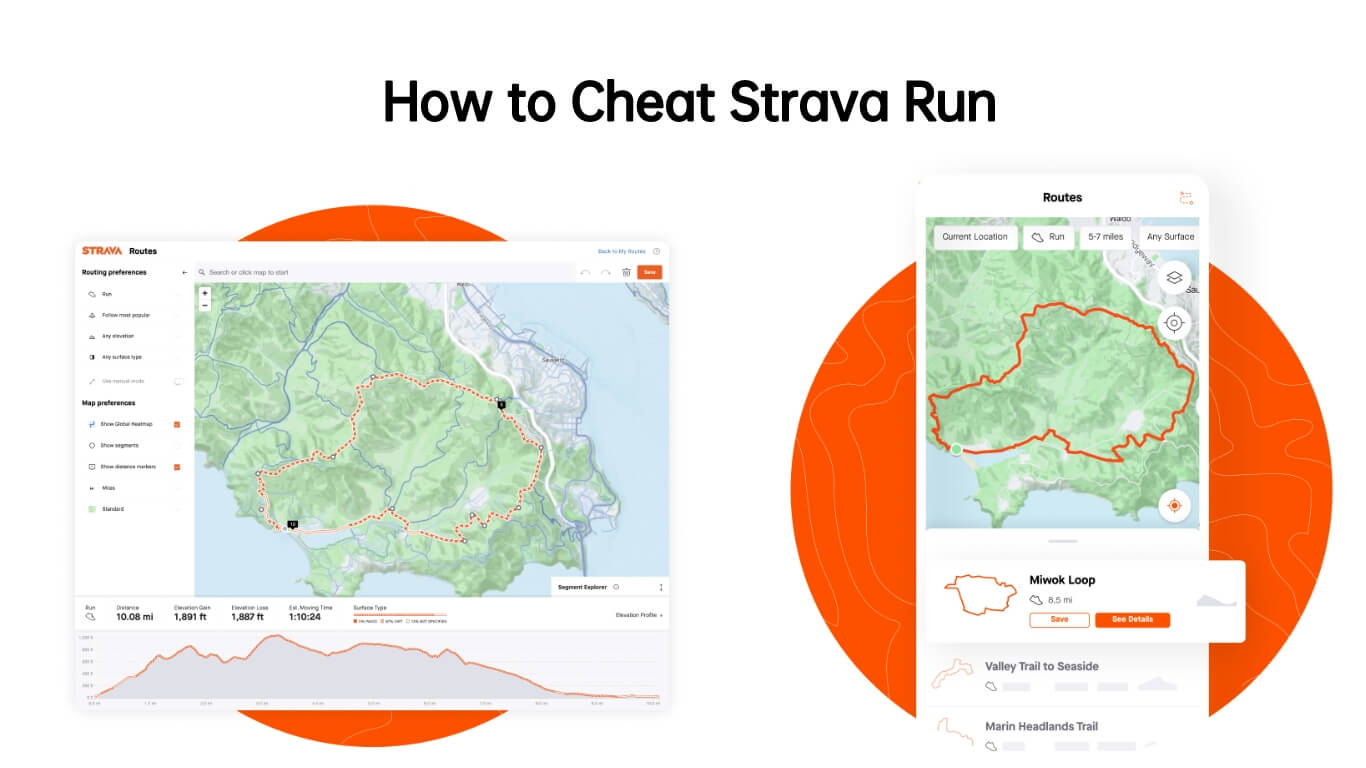 Try Fake Strava Run Generator Now
Part 1.

What does Strava do?

It is a social networking site for athletes. Unlike massive social networking sites with millions of followers and users, Strava's user base is less modest. However, it can still compete with big sites due to similar or astonishing features.
Strava is a sports tracking application equipped with multiple features for athletes. Majorly, Strava focuses on addressing your performance as well as keeping track of your performance. Moreover, it is a special tool for people who engage in physical activity.
This universal platform is designed for all athletes. No matter which device they have been following, they will love its feature and ability to record all necessary data. Here are some main features of Strava:
A heatmap of your work session.
Record your movement, activity, feed as well as training.
It collects the record of challenges.
Connect with friends and share your adventures.
Provides access to thousands of clubs.
Helps take notes on routes, performance, and segments.
Explore new routes and compete with a global community.
Strava does not have a massive user base, but it is a simple and interactive tool for athletes. It makes training and taking challenges easy and perfect.
Most people concern about change distance on Strava. So can you cheat strava? And how to cheat strava cycling/running? Read part 2 to find anwer you need.
Part 2.

How to Fake a Strava Run on Strava
| Strava spoofer | Free Version | Compatibility | All-in-one PC Support | Root/Jailbreak | Functions |
| --- | --- | --- | --- | --- | --- |
| UnicTool TailorGo | Yes | Android&iOS | Yes | No | Diverse |
| Manual | Yes | Android&iOS | No | No | Simple |
| iPogo | Yes | iOS | No | Yes | Single |
| Fake GPS GO Location Spoofer Free | Yes | Android | No | No | Single |
| ExpressVPN | No | Android&iOS | No | No | Single |
Strava cheating are possible in many different ways. Using the GPS stimulator for fake Strava runs is the most effective cheat among all cheats. It is hard to detect and help you win the challenges. Here is the best fake Strava generator to fix how to cheat on strava
1. UnicTool [iOS&Android]
We looked into various Pokémon Go spoons that are popular in the market. After a detailed comparison, we found that TailorGo offers the best value for your money. TailorGo fake Strava generator(Strava cheat App)is the best option for cheat on Strava as it works seamlessly and flawlessly. The TailorGo allows you to change the location to any in the world on your android or I-devices. This easy-to-use tool allows you to switch locations in a single click without rooting or jailbreaking.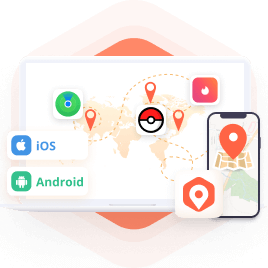 Best Strava Location Changer
Cutomized Setting: You can modify speed and different Modes.
Easy to use: No security risk or personal information leakage.
Powerful compatibility: It supports Android 5-14 and iOS 7-17. Diverse platforms such as Ar Games or Social Apps. Work well on various location-based apps: Strava, Life360 , Facebook and Pokémon GO , Monster Hunter Now..
TailorGo is one of its kind software that contains a GPS joystick in order to control the direction of movement flexibly. Moreover, you can import GPX files to start a designed route. It allows you to save favorite places or historical records in order to design the route quickly.
TailorGo simulates the GPS movement using customized routes. If you do not have time to do customization, you are facilitated to import GPX files to save your favorite routes to fake Strava runs.
10% UnicTool Product Coupon Code:SPECIAL111
If you don't know how to use UnicTool Coupon Code, you can read UnicTool Coupon Code Guide as your reference.
how to cheat in strava with TailorGO
1

Open TailorGo on your computer. Get your Android or iOS device connected and click the "Get Started" button.

2

For iOS devices, directly select one mode from the interface: Teleport Mode, Two-Spot Mode , Multi-Spot Mode and Joystick Mode. For Android users, enter the Gaming or Social Mode first. Then select a destination or plan a route.

3

Your location will be changed easily; or the movement will be completed according to plan. Your new locations will be updated to Pokémon GO.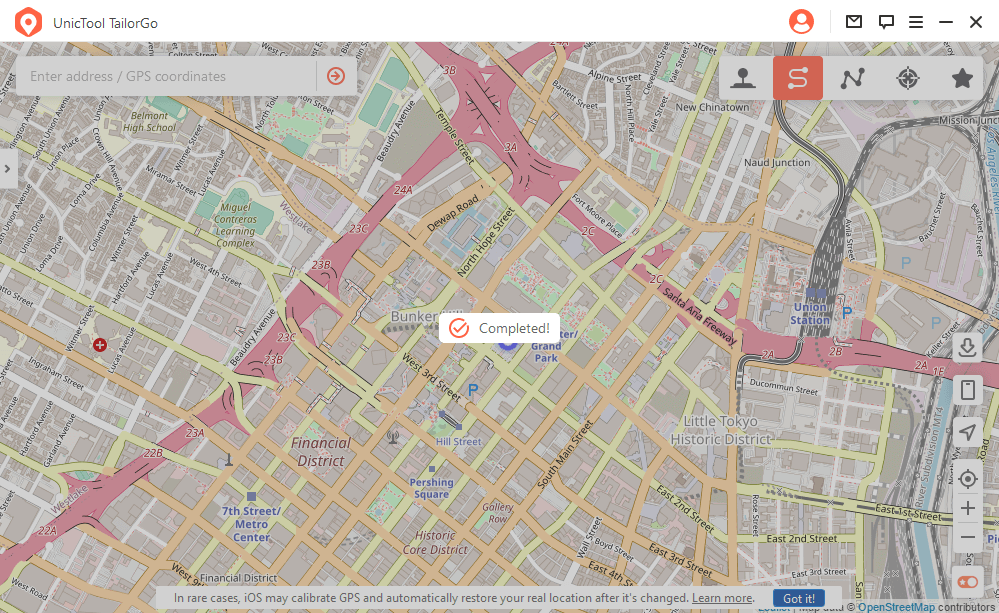 Secure Download

Secure Download
2. iTools
ThinkSky's iTools from ThinkSky is well-known on Pokemon GO Spoofing Reddit. It has iTool BT (Bluetooth) and iTools mobile. It used to be seen as the safest way to spoof Pokemon GO, but now you can't buy it from their website. Today, we'll talk about the PC version.
Step 1. Download and install iTool on your PC.
Step 2. Click "Toolbox" and go to Virtual Location.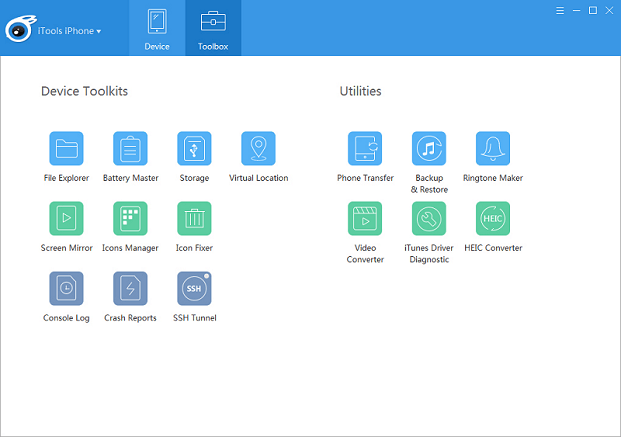 Step 3. Type the address you want and click "Go."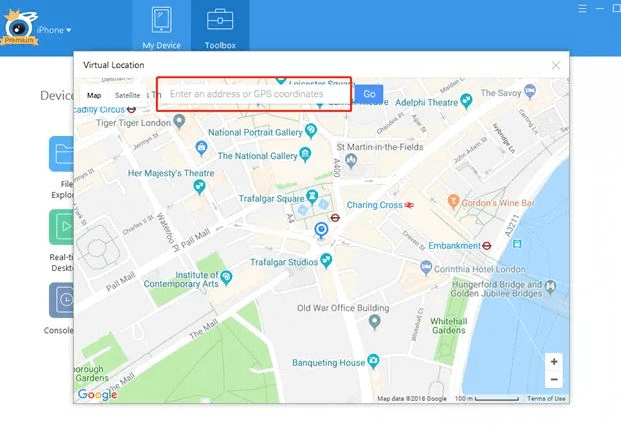 Pros
Works on PC and Mobile.
Premium users can launch unlimited devices.
Cons
Limited custom location settings.
May sometimes break down.
Requires jailbreak.
3. iPogo
iPogo is seen as another option for Pokemon GO spoofing, similar to iSpoofer. It works on both iOS and Android (Beta), and you can get a credit code for one month starting at 5 USD.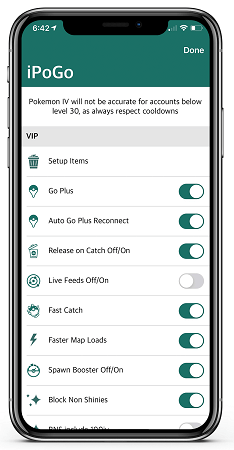 Step 1. Download and install iPogo using Signulous or Sideloadly.
Step 2. Open the app and use your credit code to activate spoofing.
Step 3. Now, you can spoof to any location you like.
Pros
There's a free version available.
Can block non-shiny Pokemon.
Cons
Higher chance of getting banned.
Difficult to use.
Only supports iOS.
4. Fake GPS GO Location Spoofer Free
Fake GPS GO Location Spoofer Free is a handy tool for spoofing Android locations. It's a mobile app, and here's how you can use it:
Step 1. Download and install iPogo using Signulous or Sideloadly.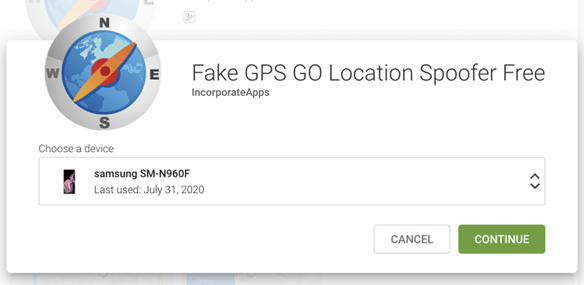 Step 2. Open the app and use your credit code to activate spoofing.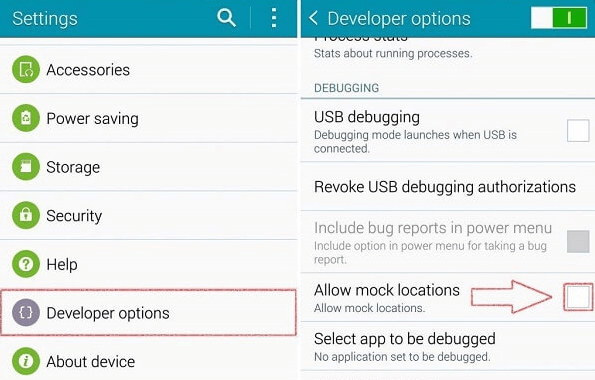 Step 3. Now, you can spoof to any location you like.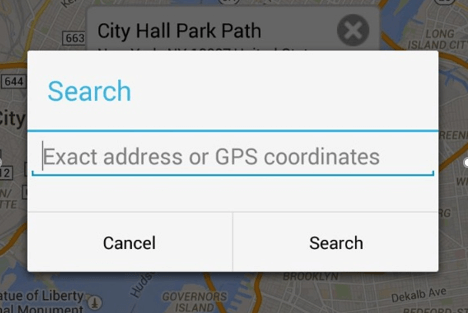 Pros
There's a free version available.
Cons
Higher chance of getting banned.
Difficult to use.
Only supports iOS.
5. ExpressVPN
VPN can alter your location by directing your internet traffic through a server in a different place. Let's use ExpressVPN as an example:
Step 1. Download the ExpressVPN app for your device. And Download a GPS spoofing app and configure it.
Express VPN Step 2. Open the ExpressVPN app, choose a secure server location matching the one in the location spoofing app. This reduces the risk of detection or Pokemon GO account bans.
Step 3. Start Pokemon GO and enjoy the game.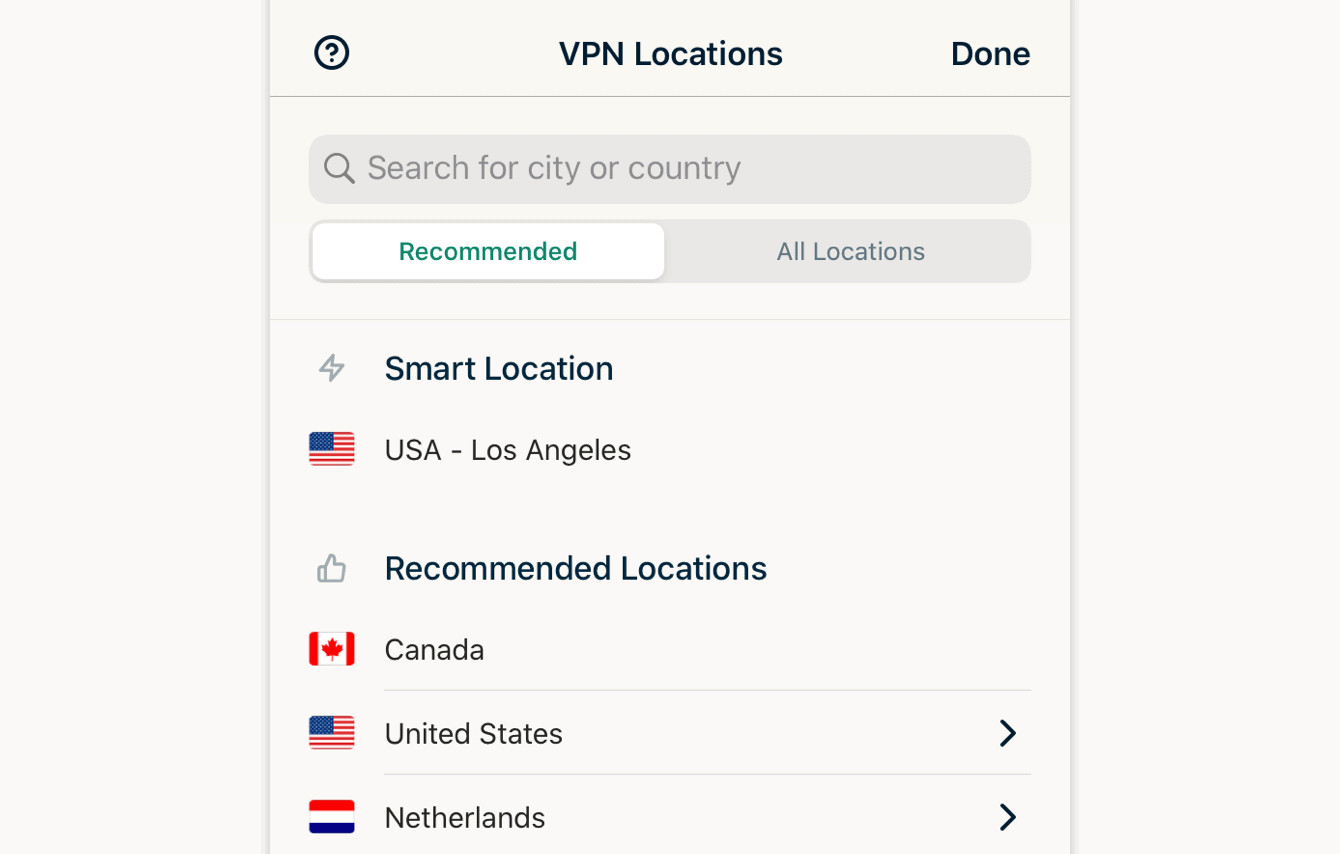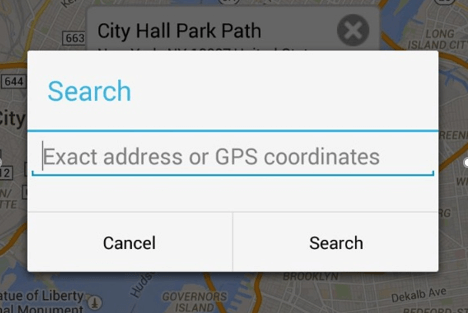 Pros
Provides anonymity and protects your real IP.
Cons
Currently unavailable.
Currently unavailable.
Difficult to use.
May lead to easy Pokemon GO account bans.
6. Uploading Manual Activities
If you do not want to incorporate any third-party software and tools for Strava cheat, the only solution you are left with is either entirely creating manual activities on the platform or making slight changes to already existing ones.
The editing method in Strava allows the user to delete parts of activities that are no longer necessary. Indeed, it is an excellent way to record your training in case you are unable to track it with GPS tools.
On the web, you need to choose the plus sign icon on the screen. After that, select and make a manual entry from the drop-down list.
For iOS, you are directed to select plus sign icon from the screen and move to manual activity.
In the case of Android, choose the plus sign icon of your feed, and then you can move to the manual activity.
All you need to do is to select your sport, mention the desired field, and click Create and Save.
Part 3.

Will I Get Banned or Detected If I Cheat on Strava?

In case you are using TailorGo for Strava cheats, you will not get banned. It is one of the most effective and secure iOS &Android location changers available in the market. Mainly. It acts as a safety net. Ensuring that people you care about are being watched over. This program changes the data which is saved on your phone.

All location-based applications, such as system settings, consider that you are not that location. Therefore, there are rare chances of being caught and banned since fake strava.

Think of it like a protective shield that watches over your loved ones. This program completely changes the location information on your phone.

Moreover, all apps that use location, even important ones like system settings and Apple Maps, will think you're actually at that new location. Focus on using Realistic Mode - it's more advanced than the basic mode. With Realistic Mode, you can adjust your walking speed in real-time, which is a step ahead. Not only can you teleport anywhere on the world map, but you can also speed up or slow down by 30%, depending on what you like. Cheating on Strava runs has never been easier.
Part 4.

FAQ about Cheating on strava
How Do People Cheat On Strava?
Cheating methods can include using GPS spoofing apps, manually editing activity data, riding in vehicles, or other deceptive tactics to create inaccurate activity records.
How To Tell If Someone Is Cheating On Strava?
Strava employs a combination of automated algorithms and user reporting mechanisms to detect potential cases of cheating on its platform. You can recognise it from the aspects of data analysis;gps data verification;leaderboard discrepancies;user reporting;historical analysis;pattern recognition or even third-party data sources.
What Happens When You Flag a Strava Activity?
Strava takes cheating seriously and may take actions like flagging suspicious activities, removing leaderboards, or even suspending or banning accounts found engaging in cheating. So you need to be very careful about cheating Strava.
Conclusion
Running is a very competitive sport, but there is always someone better than you. Anyhow, most hard-fought Strava titles are not taken but stolen. Therefore, users now spoof their location on their devices and location anywhere in the world with a few clicks.
It is pretty convenient to find and move to a fictitious location. However, to not get caught during Strava cheats, you should get the best tool to fix how to change distance in Strava, such as TailorGo. It comes in handy even in hard locations.