Now more than ever, iPhone users may feel that their privacy is breached through GPS location. For example, tech companies and advertising agencies are using their location to determine what they see, which makes them feel very insecure. Along with other reasons such as tricking friends or families on Find My or any other social platforms, people are exploring how to change location.
While many tools claiming to be capable of achieving this aim require jailbreak, many users feel powerless. Are there no other easier ways to spoof iPhone location with no jailbreak? Of course, there are. Here we will offer a full guide on how to change iPhone location without jailbreak.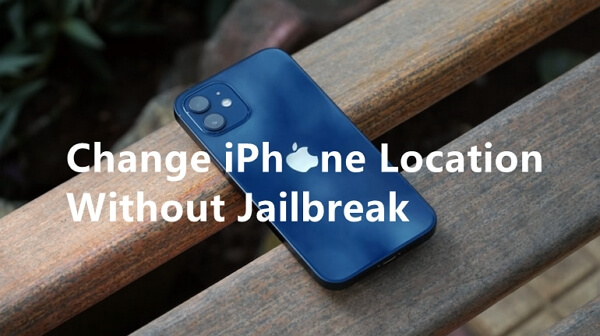 Part 1.

Is Changing Location Necessary?

Sometimes life seems no different without the use of location service, but at other times we are really drawn into a whirlpool of GPS location. Is changing location necessary? In which situations people feel the pressing need to change location? Let's first take a quick look.
1. For Privacy or Entertainment on Apps
Many popular apps ask for users' current GPS location in the process of using. To better protect privacy, people try to spoof location, which will help hold back any form of tracking or stalking. Besides, sometimes we may want to trick our friends by fakeing GPS location, such as pretending to be on a vacation while actually at home. And changing location can make it possible.
2. Matching With New People on Dating Platforms
Perhaps you're tired of the place you're currently in and want to "unlock" other areas and get to know more friends. Maybe you're planning a trip to a new city or even preparing to move, and you just want to get ahead of the dating curve. In a word, changing GPS location to new areas could be very helpful in meeting new people.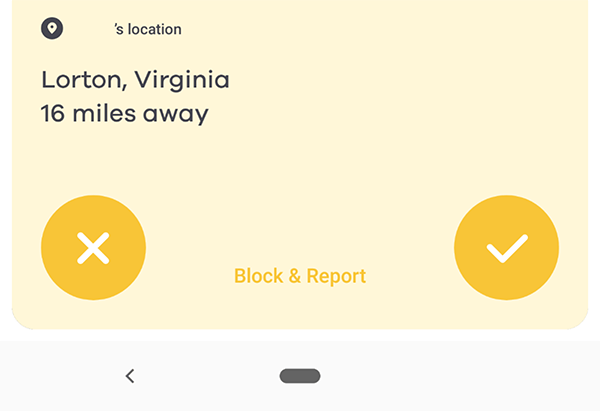 3. Boosting the GPS Signals in Your Location
There are situations when you need your real location to be shown but the GPS signals are not working well. At those moments you could change your phone's GPS location manually to ensure the right one is shown.
4. Gaining Advantage in Location-Based Games
Location-based games like Pokémon GO are becoming increasingly popular. Many players want to score higher but travelling to other places just for game is not that convenient. In this case, spoofing location is the perfect way as the application will believe that you're actually at the place so you can catch a different Pokemon type and get an upper hand in the game.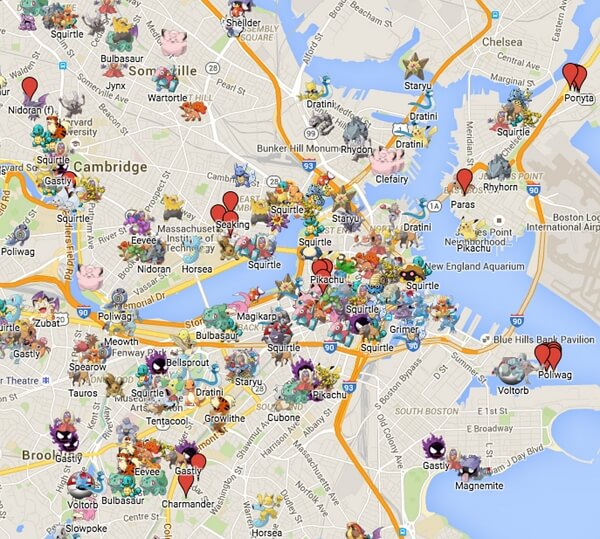 5. For Personal Use
We've all been in scenarios where we want someone to think we're somewhere other than where we actually are. By faking GPS location on iPhone, we can achieve this purpose with ease, and even use it to surprise friends and family.
Part 2.

How to Change iPhone Location Without Jailbreak

Now that you have learned why and when we need to fake GPS location, you must wonder how to spoof GPS location on iPhone without jailbreak. We have collected several useful methods for you. As we have mentioned in the very beginning, all the methods we provide will not require jailbreak your iPhone. But the comlexity and success rate varies from method to method. So, let's continue with the detailed guide on how to use these ways.
1. Use TailorGo
The first and the most reliable tool I would like to recommend is the TailorGo. It is a reliable tool designed for spoofing location and simulating GPS movement on both iOS and Andriod devices. With TailorGo, you could easily change your iPhone location to anywhere you want without jailbreaking. Whether you need to hide your location for your safety, or change location in some social platforms, or spoof location when playing VR games, or any other situation, TailorGo can meet all your needs.
Change iPhone GPS location with a few simple clicks. No jailbreak is required.
Simulate GPS movement along customized routes so people can play little tricks while sharing real-time location.
Applicable to a full range of location-based apps, such as Tinder, WhatsApp and Pokémon GO.
Allow users to collect their favorite spots for convenient use.
Support multiple devices of various Android and iOS versions (including the newly-released iOS 15).
Free trial is available for every user.

Here is how to use TailorGo to change iPhone location without jailbreak:
1

Download, install and launch TailorGo on your computer. Then click the "Get Started" button and get your device connected.

2

There are 3 different modes in the top right corner : Teleport Mode, Two-Spot Mode and Multi-Spot Mode. To simply change location, choose the 1st one and select the destination. To simulate GPS movement, choose either the 2nd or 3rd one, then plan a route to move along.

3

Your iPhone location will be changed instantly; or the movement will be completed in the way you designed.
2. Use iSpoofer
iSpoofer is an application that you can use to change iPhone location without jailbreak. A large number of location-based gamers love iSpoofer because it can even plot movement on their virtual map to help them gain the upper hand. You can spoof your location with iSpoofer in just five easy steps:
1. Download iSpoofer on your computer (the app works on Mac as well as Windows PCs).
2. Connect your iPhone to the computer with a USB cord.
3. Click on "Spoof", and then you would be redirected to a map. On that map, search for the location you want your phone's GPS to show, then click on the "Move" button to change your location.
Drawbacks
iSpoofer has shut down now so its service is no longer available. As the best alternative, TailorGo is the tool you cannot miss.
3. Edit a Plist File
Modifying a Property List (.plist) file is another option to change iPhone location without jailbreak as this kind of file is associated with the pre-installed Maps app for iOS device. But being quite complicated to execute, this is probably the least preferred way.
To spoof your iPhone location with this method, you will need a proper program and here we choose 3uTools.
1. Download and install 3uTools in your Window PC.
2. Connect your iPhone to your PC and launch 3uTools. When this program detects your device, go to iDevice > Backup/Restore > Back up iDevice to back up your data.

3. When this completes, go to Backup/Restore > Backup Management and check the latest backup. Navigate to AppDocument > AppDomain-com.apple.Maps > Library > Preferences. In this folder, find and double-click on the "com.apple.Maps.plist" file to open it.

4. Edit the content as the picture shows below.

5. Save the edited file and go back to Backup/Restore > Restore Data. Restore the latest available backup. (For this, Find My Phone should be disabled.)
6. When the restoration completes, disconnect your iPhone. Launch the Maps app and search for the particular location you want to change to. Tap the "Simulate Location" option at the bottom of the screen to confirm the change. In this way, all apps using Location Services will be changed to the location.
Drawbacks
The whole process is rather complicated and allows no errors. Any misoperation could result in data loss or data corruption.
4. Use VPN
If you are looking for a method to fake iPhone location without jailbreak and without computer, using VPN is worth considering. A VPN usually has multiple server locations around the world that allow users to change location to the spot as they wish. Here we'll take NordVPNfor example, which is available for download on your iPhone.
Using a VPN service to spoof your location is extremely effective because they have hundreds of server locations around the world that allow you to change your location to almost any spot internationally. Simply download NordVPNand follow the steps below to fake your iPhone location with no jailbreak.
1. Download and install NordVPNon your iPhone.
2. Launch the app. Choose "QUICK CONNECT" to connect to the recommended server.

3. Choose and change to the location you want.
Drawbacks
Using a VPN can only help change iPhone location but cannot simulate movement, which can be perfectly done by TailorGo.
Conclusion
As we've included, people may need to change iPhone location in many cases. While changing location on jailbroken iPhone is much easier, it's still possible to change iPhone location without jailbreak. With the four different methods introduced in this post, we hope you've learned how to do that. After comparison, it's easy to conclude that TailorGo is the ideal choice as it's simple to use, powerful enough to spoof location with maximum efficiency, and compatible with both iPhone and Android devices. Give it a try now!