Today all modern smartphones come with an A-GPS microchip embedded in them, although not all smartphones can use it. This feature is crucial for location-dependent applications, such as those designed for weather mapping. But sometimes this tracking can become oppressive or inconvenient, and that is why many mobile users are turning to fake GPS locations on your iPhone. If you want to prevent someone from keeping tabs on you, here is how you can fake your GPS location.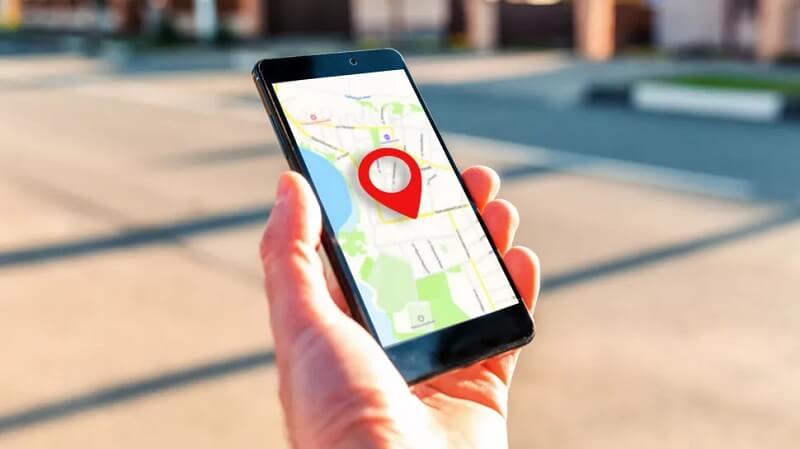 Part 1.

Step by Step: Fake GPS Location (iPhone & Android) on 2022

While there are plenty of apps that can help you fake your GPS location, we will use TailorGo. This app was designed and developed by UnicTool and is compatible with both Android and iOS operating systems. TailorGo lets your fake GPS location on your iPhone and Android phones with just a few clicks.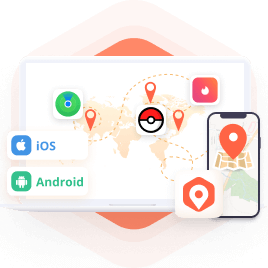 Simple to Fake your Phone GPS Location
Fack GPS location to anywhere in the world with simple clicks.
With Joystick, design the route, adjust the speed, and control the direction.
Supported work with many apps such as Tinder, Grindr, Facebook and popular AR games including Pokémon GO.
Support Android 5-12 as well as iOS 7 and later.
Free trial is offered to every user.
Step 1 of Fake GPS Location: Get Connected
Download the app: Download TailorGo, install, and launch it on your computer. Once you have the app, click on 'Get Started' to get started.

Connect your phone: Once everything is set, connect your mobile device to the computer and then confirm the trust of the computer. You will need to enter your phone screen passcode if needed. Note you are connecting your mobile device to your computer using a USB cable and you can directly connect it next time provided the device is under the same internet connection as the computer.

Load the map: Now load the map to find your current location.

Note

The iOS device and the computer should be connected to the same WiFi.

Step 2 of Fake GPS Location: Change Your GPS Location

Choose a target destination: Click the 'Teleport Mode' on the top-right edge and zoom in and out on the map to choose your fake destination. Search the destination by entering the coordinates or name.
Change your GPS location: After choosing the destination, a popup will appear showing information about the destination such as the coordinates, distance, and the place. Click 'Move' and you will be teleported to that destination, i.e. fake GPS location.

Step 3 of Change Location on Phone: Fake GPS Movement

Click the second icon on the top right corner to select Two-Spot Mode to simulate a GPS movement.
Plan the Route: Select the destination by simply pointing at the map or using coordinates or a precise name. The destination will pop up in the sidebar with your current location.

Start moving: Once everything is set, click 'Move' to the fake GPS location. You can stop, pause or continue the movement whenever you want.
Pros
Simple and easy to use. In just a few clicks, you can access the full potential of this app.
Significantly enhances your digital privacy.
Requires very little to maintain and there will not be any expensive updates.
Precise position, just enter your coordinates and you will locate a place accurately.
Multi-device control as you can easily fake GPS location on your iPhone, Android, and other three devices.
Cons
Only limited features are available for the free trial.
Part 2.

Why Would You Fake Your Location?

Spoofing your location allows you to improve your privacy, and mislead people into thinking you are somewhere else when you are actually not. Here is what TailorGo can help you once you install and begin to use it: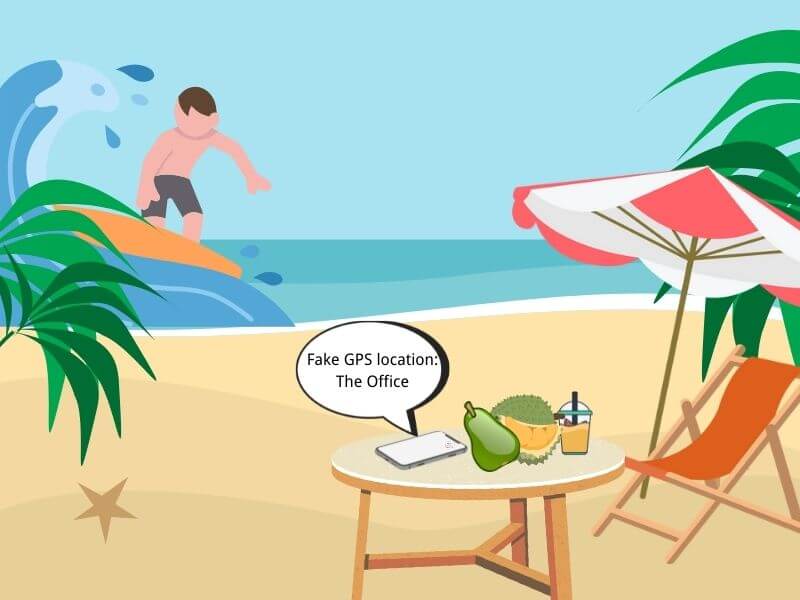 Hide your real location from applications or other people for privacy and security purposes.
Fake GPS for iPhone or fake GPS for Android for fun on social media sites like Facebook.
Trick your mobile phone while you are playing location-dependent games such as the famous Pokemon Go.
Match you with more friends in other regions on dating apps.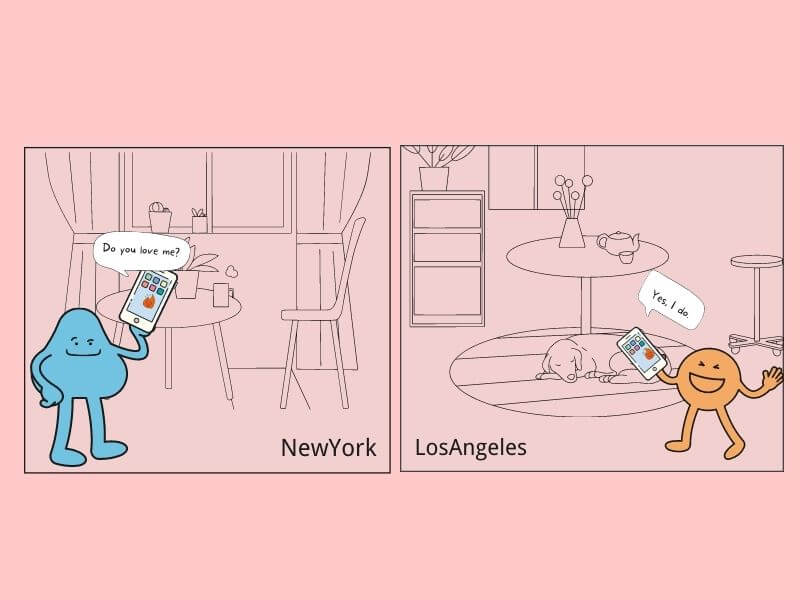 If you want to find love online, it is worth to fake GPS location. If you have ever used a dating app, you understand how disappointing when you have been swiping left throughout hundreds of profiles and haven't gotten any luck. But with fake GPS, you can find matches in other areas that are not in your neighborhood.
Faking your GPS can also let you access the latest updates on your Android device. If you are an Android user, you know how it can be frustrating when new updates are released but you can't get them because of your location. This can also be the same for new versions of Twitter, Instagram, Facebook, or Snapchat. But now you can access these latest features by faking your GPS location to a region where the version is available.
Part 3.

Fake GPS Location Problems

GPS faking is not all beds of roses. For instance, if you want to use your real location, the device also uses the fake location. Also, you can be attacked while on travel as the app may reroute you to a new location without your knowledge.

Also, when you lose your device, a hacker can spoof the location to make you believe it is somewhere else when it is not, making it hard to recover it. However, your service provider should be able to detect the actual location of the phone, so it may not be lost completely.

Playing around with your fake GPS location app can also get you permanently banned in location-based apps such as Pokemon Go or dating apps.
Part 4.

Hot FAQs ?
1.How do you turn off your location on iPhone?
It is easy, just go to phone Setting > Privacy and select location services. From here, choose an app and then turn Precise Location off or on.
2. How can you see location history on your iPhone?
Open your phone Settings > Privacy > Location Services > Frequent Locations > History
3.Is it illegal to fake GPS location on your phone?
In most jurisdictions, it is completely legal to fake GPS location on your phone provided it is not for malicious purposes. But it is illegal in nearly all countries to spoof GPS from other people without their permission or knowledge.
Conclusion
Although fake GPS location on your iPhone can seem difficult, it is actually really easy when you use Tailor Go. You can purchase this application directly from its parent company's official website. This will guarantee the safety of your device as it ensures you don't download malware or viruses. TailorGo is one of the best applications for fake GPS location. It is simple to use and can help you improve your digital privacy by a huge factor. All you need to do is download, install, and launch it. Then use the steps shared in this article to start using.