Modern smartphones combine the features of a camera, media player, GPS, computer, and pretty much any other gadget. With these functions, your physical location is required for the apps on the phone to function properly. However, many iPhone users prefer to change GPS location on their devices for a variety of reasons. In this post, we will explore how to change location on iPhone.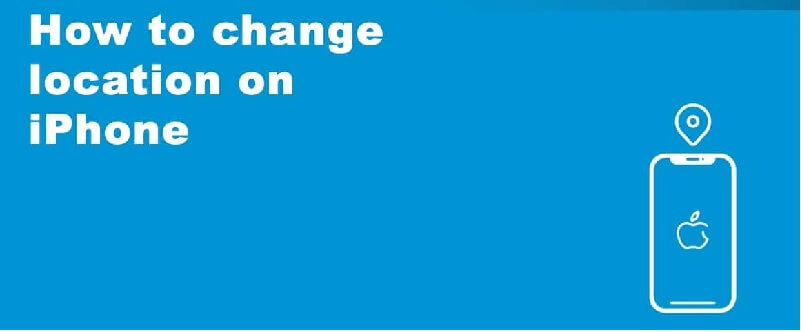 Part 1.

Why Would You Want to Change the Location on your iPhone?

There are many circumstances that may force one to change location on iPhone, but we are going to talk about the most likely situations.

The first situation is when on the verge of moving to a new region or country. In this case, there is no otherwise than to update your Apple ID personal account in order to access the Apple Store in your new country of residence.

Another reason for changing iPhone location is to be able to try out new software, applications, or updates that are unavailable in your current region. With the increased security flaws that come with new technology adoption, any app installed on your mobile device can easily capture your current location and sell it to other vendors. This may result in some people trying to find ways to change location on iPhone.
Part 2.

Change Location on iPhone with Mock Location APP (No Jailbreak)

Although it is one of the newest apps on the market, TailorGo is among the best when it comes to helping you change location on your iPhone with a mock location APP without the need to jailbreak. The app is easy to download and install and use.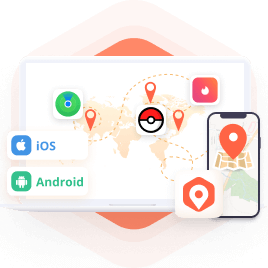 Super easily to change location
Change your location to anywhere in the world with simple clicks.
With joystick, you can design the route, adjust the speed, and control the direction.
Smoothly work with various apps such as Pokémon GO,Tinder, Grindr, Facebook, etc.
Support Android 5-12 as well as iOS 7 and later.
Free trial is offered to every user.
Step 1. Download the Tailor Go app, install and launch it on your computer and iPhone. Tap on Get Started to start the process.

Step 2. Connect your iPhone with the computer via USB cable, making sure both the phone and the computer are connected to the same internet. and load the map.

Step 3. Now change your location using TailorGo.
Pros
Mock your iPhone location to any region in the world with just a few clicks.
Efficiency and low cost.
UI design is friendly for anyone using it.
Cons
The free trial has very limited features.
Part 3.

The Direct Way to Change Location on iPhone
Step 1. Go to Settings then click your name and then select iTunes & App Store.
Step 2. Tap on the Apple ID, then View Apple ID, and Sign in if required.

Step 3. Tap on the Country/Region > Change Country or Region.
Step 4. Re-read the T&C after clicking on new country or region.
Step 5. Click Agree on the top corner and then tap on Agree to confirm.
Step 6. Choose your preferred payment method and then input the new payment method plus the billing address and then click Next.
Cons
You may lose everything you purchased such as TV shows, apps, music, etc.
Part 4.

Change Location on iPhone with a VPN

One of the best and safest methods to change your iPhone location is to use a VPN (a virtual private network). These tools can help bypass internet censorship as well as let you access exclusive content that is inaccessible in your country.

In this section, we will use ExpressVPN free package to change location on iPhone.
Step 1. To App Store and download ExpressVPN.

Step 2. Once it is downloaded, launch the app on your phone.Create an account if you don't have one, otherwise, click Sign In

Step 3. Click Smart Location and let the app find the ideal location from the list.
Step 4. Choose to save your password to the iCloud keychain and click Agree and Continue, click Continue and let the app add VPN settings, Click All Locations to see locations by region.

Step 5. Choose a continent that you want and ExpressVPN will connect expressly to a VPN.
Pros
3 months free trial.
Many servers to connect.
Reliable customer service.
Hot FAQs
1. Can you change the location on your iPhone?
Yes, by using a third-party application like TailorGo. With this app, you can change the location on your iPhone to wherever you want on the planet. You can also use VPN tools.
2. Is it illegal to change location on your phone?
Depending on the reason behind it, it can be legal or illegal to change location on your phone. But generally, it is not illegal to change your phone location.
3. Does TailorGo work?
Yes, and supports Android 5-12 and iOS 7 and later. It is efficient and very affordable.
Conclusion
Whatever your reason is for changing location on your iPhone. TailorGo can help you change your phone location and simulate GPS movement naturally. What is more, the app has a free version that all users can download and test. Get a free trial here.