Apple provides several tools to its customers via the Find My App, but little is known about a function dubbed 'location spoofing' that is used by the majority of smartphone users.
You can truly spoof your device's location. When you spoof the location, the applications believe you are in the stated place, but you are actually in a completely separate location. This program will allow you to utilize a custom location based on your needs.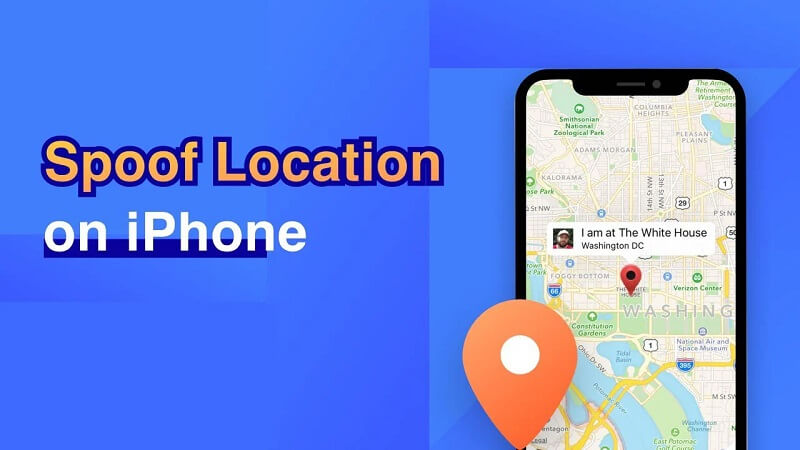 Part 1.

Can I Spoof My Location on iOS 16?

Yes. But it is no longer as straightforward as it once was. For the time being, the easiest option to fake your location on an iPhone running iOS 16 is to use a desktop software.

Users cannot only change their current location without third-party softwares. All that this change region setting would do is to change the country and region of your iOS 16 device.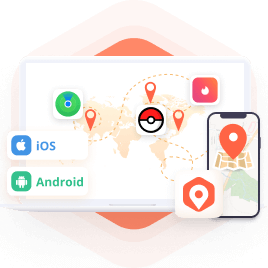 Key Feature of TailorGo
Teleport location to anywhere in the world with simple clicks.
with Joystick, design the route, adjust the speed, and control the direction.
Works well on all location-based apps, such as Snapchat, Find My and even Pokémon GO. etc
Free trial is offered to every user.
1.Best Location Spoofer-TailorGo
TailorGo is one of the greatest iPhone location spoofers. This application may assist you in a variety of ways, including masking your true location from applications and other people for privacy and security. You can also utilize Tailor Go to spoof your location on social networks like Facebook and to con your phone while playing proximity games like Pokémon GO, allowing you to match with additional pals in different districts on gaming or even dating applications.
Step 1: Download, install and launch TailorGo on your iPhone and Computer. Click "Get Started" to begin

Step 2:Connect Your Device.

Note

The iOS device and the computer should be connected to the same WiFi.

Step 3:Load the Map.
Step 4:Change GPS Location.
Pros
Everyone is eligible for a free trial.
Change the GPS position on five different iOS devices at once.
Both iOS and Android smartphones are supported.
Smoothly mock GPS location using joystick!
To save your preferred routes, import/export a GPX file.
Applicable to a variety of location-based apps, including AR games and social media apps.
Low cost and efficiency
Cons
Only limited features are available for the free trial.
2.Easily Change Location Spoofer-WooTechy iMoveGo
iMoveGo is a new way to teleport your position across any platform or app, from Snapchat to Pokémon GO. It's like having a personal assistant who can help you pretend to be around while still ensuring your safety
iMoveGo is compatible with iOS and Android smartphones and was designed with the user's security in mind. You may fake your location on up to five devices at the same time, so whether you want to test out a new game or go on a fun treasure hunt, we'll safeguard you. And don't worry, we won't tell! Simply keep your location hidden and have fun.
Step 1:Download WooTechy iMoveGo onto your PC. Click Get Started and connect your iPhone to your desktop.

Step 2:Enter any address or GPS coordinates you want to move to in the search bar in the upper-left corner.
Pros
Safely change your GPS location.
Draw pathways to simulate movement.
To have more control, use the joystick.
An easy-to-use interface
High degree of compatibility: Both iOS and Android smartphones are supported.
Low cost and efficiency
3.Viturl Location Spoofer-iTools
iTools is much more than simply a bogus Pokemon Go GPS app. It is basically a collection of tools that you may utilize to do various activities on your iOS-powered devices. You may use this tool on your computer to simply move files between devices, restore data, and even modify the GPS location.
With this software, you may establish a virtual location for your iPhone or iPad, and all of your phone's applications will assume you're in that area. This is the software to choose if you want a broad range of functions.
Unfortunately, you must buy the whole toolkit in order to use the virtual location function. You may try out the app on your PC by first installing it for free.
Step 1:When you plug in your phone after installation, the app starts with a screen that lists all of its functions.

Step 2:Click the "Virtual Location" button and wait for the map to populate.

Step 3:This is when some people start to encounter issues. Many people report that the map will not load. To address this problem, iTools recommends switching from Google Maps to Mapbox
Pros
Many tools to perform actions on iOS devices.
Assign any virtual location to your smartphone.
An easy-to-use interface
Cons
The program takes a long time to load.
For new users, it might be a little overwhelming.
The procedure is not streamlined.
Does not work with iPhone 11/11 Pro, iOS 13, or iOS 14 beta.
There is no joystick for GPS. GPS movement cannot be simulated.
It consumes an excessive amount of storage space. With the 300 MB bundle, it may create latency.
Dr. Fone Virtual Location is a powerful iOS location changer that simplifies the way we intentionally modify our GPS position to maintain privacy or spoof, among other things. Setting up a virtual GPS location causes all location-based apps on your smartphone to tune to the new GPS location.
If you're sick of static GPS tracking, Dr. Fone's virtual location allows you to adjust speed between two spots or along a predefined path.
Step 1:Download, install and launch Dr. Fone on your iPhone and Computer.

Step 2: Open the Dr. Fone app. Now, choose the "Change Location" mode for entering the map.

Step 3:Now, launch the program, and connect your computer with the iOS device.
Step 4:The last step is to modify the location by choosing the location on the map and confirming it.
Pros
The application includes an easy-to-use interface that makes it easy for users to navigate.
The application allows for infinite GPS teleportation.
Users may imitate motions by drawing their own pathways.
It is compatible with a broad range of devices and operating systems.
Cons
The free version has limited features.
It is expensive.
Part 3.

Hot FAQs ?
1.How do you change the weather location on an iPhone?
To alter the default placement of the Weather widget, tap and hold it. In the menu that appears, select Edit "Weather." Tap on the blue-highlighted spot. Enter your desired default location in the Search field, or tap it from the list that appears as you begin typing.
2.How do you find the location of an iPhone?
Open your phone Settings > Privacy > Location Services > Frequent Locations > History
3.Are there any hazards to spoofing a location?
It is unlawful to spoof someone's device and change its location without the owner's permission. A fictitious GPS location affects public services, and law enforcement would handle such a violation seriously. Nobody will raise an eyebrow if you are not planning a GPS spoofing attack or other unlawful activity and simply wish to modify your current position.
Fake GPS signals may be picked up by mistake, allowing you to cause harm without even realizing it.
Conclusion
It's easy to become overwhelmed if you're fresh to the world of iPhone location spoofer applications. Which should you choose? How do they function? These are the top 5 iPhone location spoofer applications that might help you. Tailor Go. I strongly recommend TailorGo as the best iPhone location Spoofer since it is simple to use and has a user-friendly UI. It also provides a plethora of features at an affordable price.