"Last week, I accidentally deleted some of my most precious and important photos from my iPad and find no way to get them back. Honestly, it was very disturbing and depressing for me because these photos preserved some of the most pleasant memories of my life such as pictures of my parents, my dog, and my friends."
Have you ever come across such problem or are you in such a situation at present? Don't worry! You will find the answer to the question "how to recover deleted photos from iPad" in this article. We will offer some very effective yet easy ways of recovering deleted photos from iPad.
Hopefully, this article will help you very much. So, let's get started!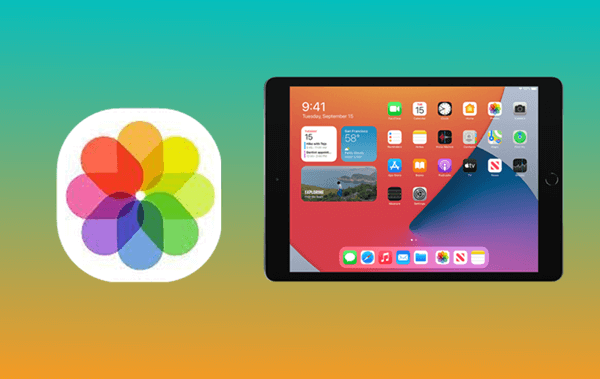 Part 1.

Recover Deleted Photos From iPad From Recently Deleted Folder

First of all, you have to understand that your photos won't instantly get permanently removed from the device if your deleted them on your iPad. Rather they were moved to the "Recently Deleted" folder. However, you also need to keep in mind that the deleted photos stay in the recently deleted folder for only 30 days. Not recovering photos in that duration may result in permanent removal.
1. Check the Recently Deleted Folder on iPad
Follow the given steps below for checking the "Recently Deleted" folder on the iPad.
1. First of all, open the Photos app on your iPad, and find the "Recently Deleted" album.

2. After pressing the "Select" button, choose all photos you wish to recover.
3. In the end, just press the "Recover" button and the recovery is finished.
2. Check the Recently Deleted Folder on iCloud.com
Just like the above-mentioned procedure, you can also recover deleted photos from iPad on iCloud.com within 40 days. The limitation of this method is that it will work only when data syncing is enabled on the iPad.
Follow these steps for doing this:
1. Sign in to your account in iCloud.com. Click on "Photos".
2. Choose "Recently Deleted" from the menu listed on the left.

3. All your recently deleted photos will be dislayed here. Select all the photos you want to recover and click on the "Recover" button to bring them back.
Part 2.

Recover Deleted Photos From iPad With iCloud Backup

Deleted photos can also be recovered from iCloud backup. However, you must be aware that this procedure will work only if you have made a backup of your iPad data to iCloud before deleting photos. You will also face some negative consequences like the loss of existing data. So, be careful and save your important files before starting with this method.

Follow the mentioned steps below to retrieve deleted photos on iPad by restoring a backup from iCloud.
1. Firstly, you are required to reset your device. To do this, go to Settings > General > Reset > Erase All Content and Settings.

2. A hello screen will appear when your iPad restart. After following some on-screen setup instructions, you will reach the Apps & Data screen. Now, just tap on the "Restore from iCloud Backup".

3. After carefully checking the date and time, select a backup to restore. Now just wait for the progress bar to complete. Based on your network speed and total backup size, it will take some time. Afterward, just enjoy the recovered data.
Part 3.

Recover Deleted Photos From iPad With iTunes/Finder Backup

Just like the iCloud Backup, you can also recover deleted photos from your iPad by using iTunes/Finder backup. One thing to keep in mind is that there is also a significant chance of losing your data using this method, so take that into consideration.

Follow the steps mentioned below to retrieve your desired data from an iTunes/ Finder backup.
1. Connect your iPad with the computer using a cable. If you are using a Mac with macOS Catalina or newer, open Finder, If you are using a older version of macOS or a Windows, open iTunes.
2. Next, click on your device on the screen and select a backup depending upon the time and date you deleted the photos. Now click on "Restore Backup".
Part 4.

Recover Deleted Photos From iPad Without Backup

If you still failed to retrieve you deleted photos from iPad, maybe you should turn to a professional tool. Using third-party software is your best bet if you are trying to recover deleted photos without backup. Here, we strongly suggest the iFindit app because of its amazing capabilities and affordability.

Some of the amazing features of iFindit are:
Recover lost data without any backup.
Scan and preview with its free trial version.
Selectively recover the certain files you need.
Cause no extra data loss.
Recover any type of data.
Compatible with almost all iOS versions, including the latest iOS 15.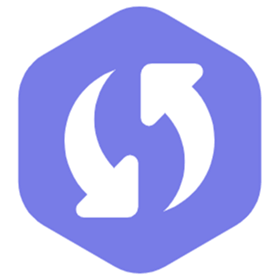 The procedure of using iFindit to recover deleted photos from iPad is:
1

First of all, download and install the iFindit application on your PC or Mac. After launching the application, connect your iPad to your PC via a USB cable and select "Recover from iOS device" mode.

2

Click on "Next". Choose the "Photos" when you see all the data types display on the screen. Then click on "Scan" to let iFindit scan and find your deleted photos in your device.

3

Choose the certain photos you need and click on "Recover" to complete the recovery process.
Conclusion
There is no need to panic if you have accidentally deleted your precious photos from iPad. Some very well-recognized and effective methods have been described to help you out. Among all of them, my favorite one is to use the iFindit application for recovering deleted photos.
The reason is that this tool offers a very simple, intuitive, and effective approach for recovering the missing content even if you don't have any backup. Furthermore, there is no fear of losing other important data. Do give it a try now.