The default browser for iOS, Safari, makes it easy for us to access the Internet while saving browsing history and bookmarks so we can easily revisit previous pages the next time we log on to the Internet. However, it is also very easy to lose Safari's history. You may lose Safari history or bookmarks on your iPhone/iPad due to accidental deletion, an iOS update, or a system crash.
You don't need to worry. We'll provide you with the best solutions to retrieve deleted Safari browsing history from your iPhone or iPad, regardless of whether you've backed up your device. It works perfectly with IOS 16 Supported devices as well.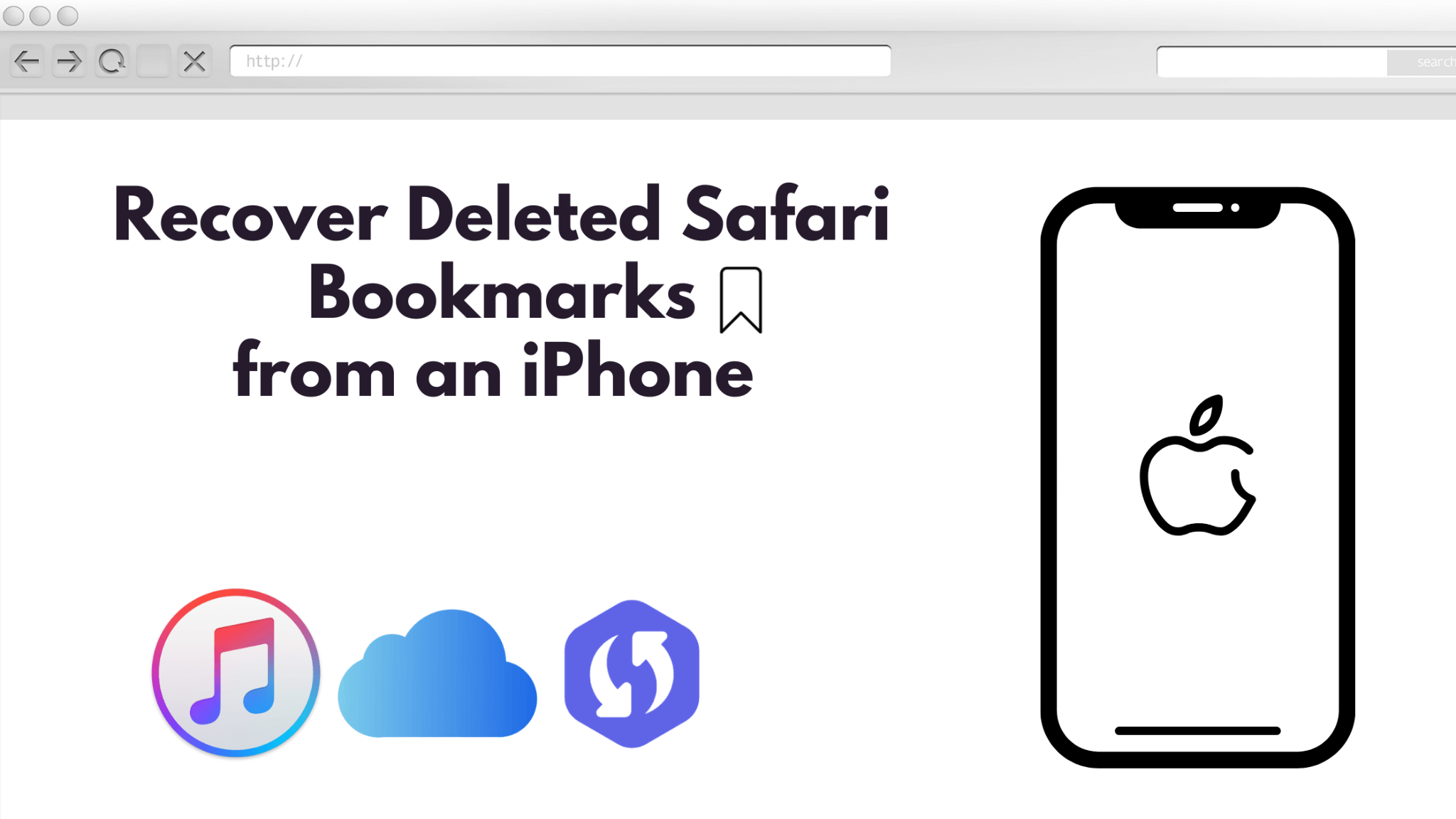 Part 1.

Understanding Safari Bookmark Deletion

There might be different reasons why you lost your bookmarks on your iPhone. Here are some possible reasons you might be experiencing this issue.
Data in the Safari app, such as browsing history and bookmarks, may be lost if the app doesn't work well with the updated iOS version.
You might have accidentally deleted your necessary bookmarks when you delete multiple bookmarks at once.
Glitches in the iOS system will cause your phone to run in a malfunctioning manner and cause your bookmarks to disappear.
Some data may be lost if you fail during the process of jailbreaking your iPhone.
A failure to sync your bookmarks via iCloud caused you to be unable to see your bookmarks on another device.
The hardware of your iPhone might get damaged when it is broken. This results in data loss or inability to access data stored on the phone.
Bookmarks that disappear from your iPhone due to any of the above situations can be recovered and found if they haven't been overwritten.
1. Causes of Bookmark Deletion
Let's first do some basic checks before restoring bookmarks that disappeared. Several checks should be performed before you attempt to restore your disappeared bookmarks:
1

Internet connection check.

2

Check the date & time.

3

Make sure your iCloud settings are correct.

4

Open Safari and restart it.

5

Reboot Your iPhone.
2. Difference between permanent and temporary deletion
Temporary files are kept for a definite term and are deleted after performing some action. On the other hand, the permanent deletion of bookmarks can't be recovered after a specific period.
Part 2.

Recovering Deleted Safari Bookmarks from an iPhone

Removing Safari bookmarks from an iPhone is still possible if you have backup archives kept by iTunes and iCloud. Yet, iFindit software allows you to selectively extract Safari bookmarks from iPhone backups without deleting existing files on your iPhone, unlike iTunes and iCloud's all-or-nothing approach to restoration.

I'll show you how to restore deleted iPhone Safari bookmarks from an iTunes backup. Follow these steps to get your lost iPhone Safari bookmarks back after following these steps.
1. Using iTunes Backup
To recover from iTunes backup files, launch the program and select the Recover from Backup Files option.
The lost Safari bookmarks can be downloaded from an iTunes backup by clicking the Download button.
Recover the recovered bookmark by selecting a location and clicking the Recover button. Safari on the iPhone will retrieve those bookmarks soon and add them to Favorites.
2. Using iCloud Backup
For iCloud backup, the procedure is identical to restoring from iTunes:
1

The first step is to log into your iCloud account. Scan and download iCloud backups.

2

Secondly, it is displaying all the recoverable data in categories after the scanning. Choose which Safari bookmarks you want to recover.
The recovered Safari bookmarks will be saved on your Mac after you click "Recover."
Done! As you can see, the job of recovering bookmarks in Safari on iPhone since the iOS 15/9 upgrade on Mac is relatively easy. You are also provided to restore contacts on Mac after an update.
3. Recover deleted safari bookmarks via third-party tool iFindit
iFindit can restore deleted safari history even if you haven't backed it up to iCloud or iTunes. Your iPhone can be recovered from deleted bookmarks with iFindit. This method is easy to execute and doesn't result in any data loss.
This data recovery program is designed specifically for recovering lost or deleted data on iPhone 14/13/12/11/X (0lder versions), iPad, and iPod Touch. Users can preview and recover bookmarks directly from their iPhones rather than using the other two official recovery methods.
Supports 18+ Data Types: It could recover various types of lost data, including notes, photos, videos, WhatsApp data ,Safari History and so on.
Without Backup: It could recover your lost Safari Bookmark or other lost data directly from iOS devices without any backup.
Preview Before Recovery: Once it completes the scan, you can preview the recoverable data before downloading it.
Strong Compatibility: It supports almost all iOS devices (iPhone, iPad, iPod) and is compatible with almost all iOS versions (including iOS 16).
Fast and Deep Scanning: It scans your iPhone thoroughly and quickly and offers a high recovery rate.
User-Friendly: It offers an intuitive click-based user interface that requires no technical skills to use the tool.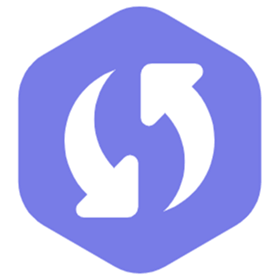 You can recover disappeared bookmarks with iFindit by following these steps:
1

Download iFindit and install it on your computer. Select Recover from iOS Device mode and connect your iPhone to the computer to recover deleted bookmarks without a backup. Click Next once the system detects your device.

2

Click Scan to begin scanning Safari Bookmarks. The iFindit will thoroughly scan your device.

3

The system will display all recoverable data after scanning. Filters allow you to view specific files.Click Recover to store the recovered files safely after choosing the bookmarks you wish to keep.
Part 3.

Prevention of Safari Bookmark Loss

In order to prevent the loss of the bookmarks partially or permanently, follow these steps proactively:
1. Regularly backing up your iPhone
Resolving the iCloud synchronization issue can also resolve the disappearance of Safari bookmarks. The problem might be caused by not enabling the iCloud backup for Safari.
2. Avoiding actions that could lead to bookmark deletion
The following are possible causes of "iPhone bookmarks disappearing."
Update for iOS
Failure to sync with iCloud.
Factory reset.
Deleted by accident.
Jailbreak failure.
Hardware damage.
The Plist files are corrupted or broken due to app crashes, hard drive damage, or sudden power off.
System glitches
Restore iPhone from an iTunes or iCloud backup.
3. Utilize the "Recently Deleted" folder
Files deleted from iCloud Drive or On My [device] are stored in your Recently Deleted folder. The files in Recently Deleted are removed after 30 days. You can return a file within 30 days if you change your mind or mistakenly delete it.
Conclusion
A variety of solutions are presented in this article to resolve the problem of bookmarks gone from iPhones. There are many ways to recover lost bookmarks, whether you have a backup or not. iFindit is the most reliable solution of all the above-mentioned ones. You can recover your Safari bookmarks without a backup. In addition, it could also assist you if you lose any other data. Don't hesitate any longer and download it today.Take action now!(use iFindit).