With the rise of the Internet and mobile devices, numerous apps rely on GPS positioning. Yet, some folks prefer not to venture outside or engage in physical activities. So, how can you simulate GPS movement from the comfort of your home couch to create a convincing illusion of moving around? Moreover, I'm sure you're curious about faking iOS&Android simulator GPS location too. In this post, I'll address these questions for you. Let's get going!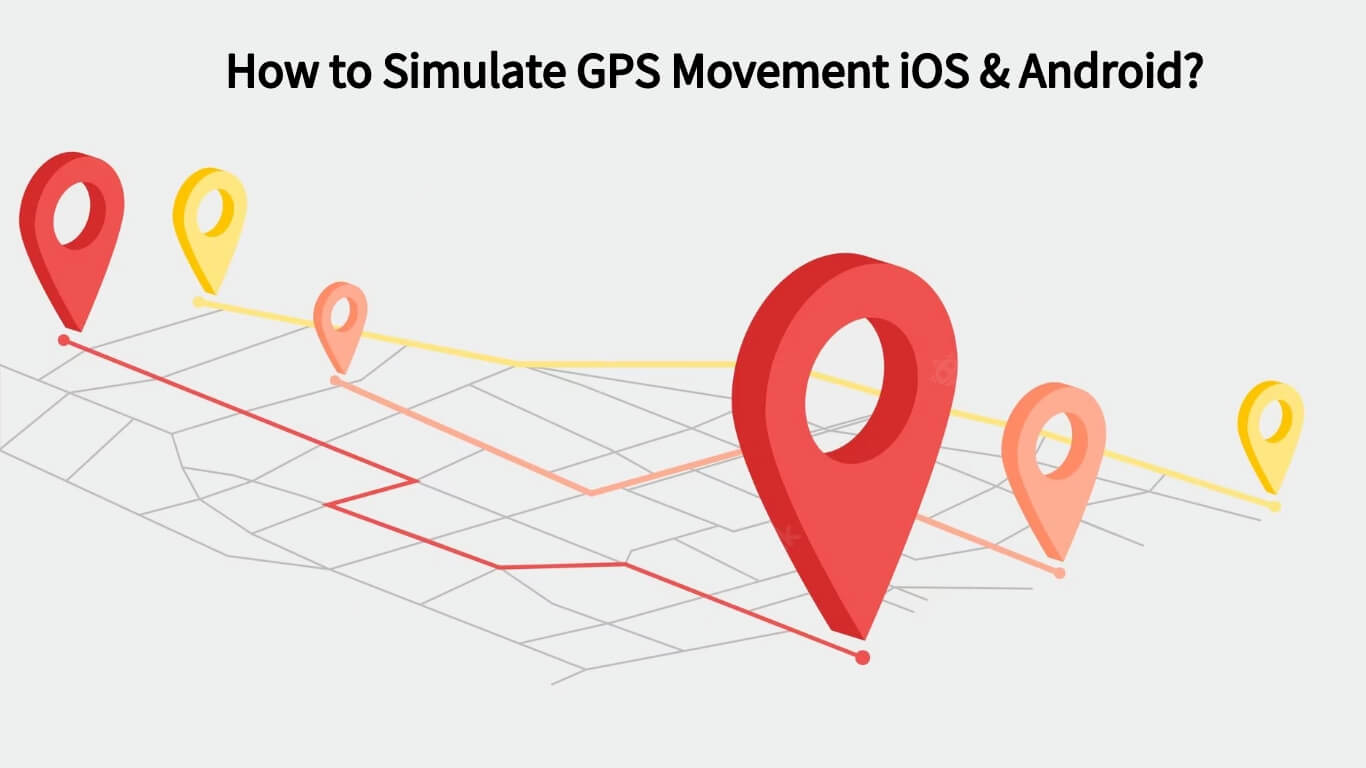 TailorGo offers you All-in-one iOS &Android Emulator Simulate GPS Movement
Part 1.

What Is GPS Simulator?

A GPS movement simulator is a software or hardware tool designed to emulate the dynamic movement of GPS-enabled devices. By generating realistic location data over time, it simulates the trajectory of objects as they navigate through different scenariOS.

This technology aids in testing GPS receivers, tracking systems, and location-based applications. Developers and researchers use GPS movement simulators to assess device accuracy, responsiveness, and behavior in various movement patterns, speeds, and environments.

It facilitates the validation and optimization of location-based technologies for diverse real-world applications, such as navigation, logistics, and location-aware mobile apps.
Part 2.

How To Do GPS Simulation?
Top Desktop Location Changer For iOS &Android Emulator Simulate GPS Movement
The most dependable method for simulating GPS movement involves using a desktop location changer. While many apps promise to enable movement simulation, they often crash or stop functioning during the process. Can the issue of simulating GPS movement be solved quickly? Absolutely. After testing and researching numerous products, we've discovered one specialized GPS simulator software that effectively addresses this concern.
UnicTool TailorGo is a versatile application enabling seamless manipulation of GPS coordinates across location-based apps like Google Maps and Snapchat. Compatible with both Android and iOS, it operates from a computer, making detection nearly impossible. With four modes, including "Realistic Mode," TailorGo allows effortless simulation of GPS movement with diverse creative options.
It introduces randomness to movement speed, emulating walking, running, or driving. While user-friendly, TailorGo conceals a range of powerful features, providing a reliable solution for altering location data convincingly, enhancing its utility for various applications.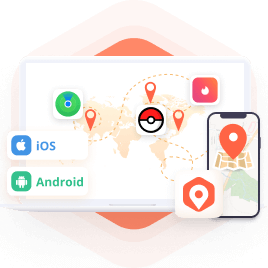 iOS &Android Emulator Simulate GPS Movement
Simulate GPS movement along customized routes with designed speed.
The Joystick Mode enables Pokémon GO players control the game more smoothly without restrictions.
Work perfectly with various applications: Pokémon GO, Life360, Tinder, Spotify, etc.
With free trial, users can play Joystick for 1 hour.
Fully compatible with both iOS (iOS 16 support) and Android.
How To Do GPS Simulation with VoxMaker?
1

Download, install and launch TailorGo on your computer. Then hit the "Get Started" button and have your device connected.

2

If you want to mock your GPS location with joystick, select Joystick Mode at the upper right corner (the 1st one). With just one click on the "Move" button, you can move automatically on the map.

3

You can set 360-degree directions, and move forward or reverse by clicking the direction button or use keys W, A,S, D, or keys Up, Down, Left, Right for convenience.
Other Android GPS Movement Simulators
If you're interested in learning how to fake GPS movement on Android, the following information could be quite handy. There are several simple and effective methods to fake your GPS movements. You can achieve this by downloading an app onto your Android phone.
Mock Locations
The Mock Location app, available on the Google Play Store, offers a convenient means to alter or counterfeit your location. This involves using an Android emulator that mimics GPS movements. While the app's core features are complimentary, certain advanced functionalities require payment. These encompass preserving historical routes, simulating GPS motion, concealing GPS simulation from other apps, and ad removal.
When you employ location simulation, it affects the GPS coordinates across all concurrently running apps, including Snapchat and Google Maps. To shield the app's actions from other applications, opting for the full version of Mock Locations is essential, thereby unlocking additional paid attributes.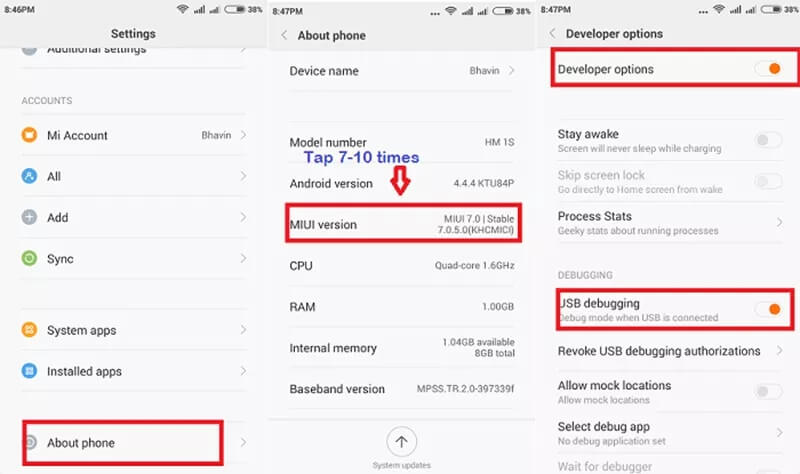 To enable Developer Options on your phone, follow these steps:
1 Open the Settings app on your phone.Scroll down and select "About Phone."
2 In the "About Phone" section, locate and tap on "Software info." Find the "Build number" entry in the software information. After tapping the build number multiple times, you will see a toast message confirming that "You are now a developer." This indicates that Developer Options have been enabled on your device.
Once Developer Options are enabled, you can simulate your location or quickly emulate mobile GPS in a single step:
1 Go to the Settings app. Scroll down and select "System" or "System & Updates."
2 Look for and tap on "Developer options." Within Developer Options, locate and select "Simulate app." Then Choose an app from the list to simulate its GPS location.
3 Finally, launch the chosen app (for example, "Simulate Location") and designate a specific location to simulate GPS movement for testing or other purposes.
Fake GPS Joystick & Routes Go
In contrast to the initial method's complexity, this approach offers much greater simplicity. Another Android emulator designed for convenient GPS motion simulation on smartphones is "Fake GPS Joystick & Routes Go." However, it's important to note that this app is available as a paid option on the Google Play Store.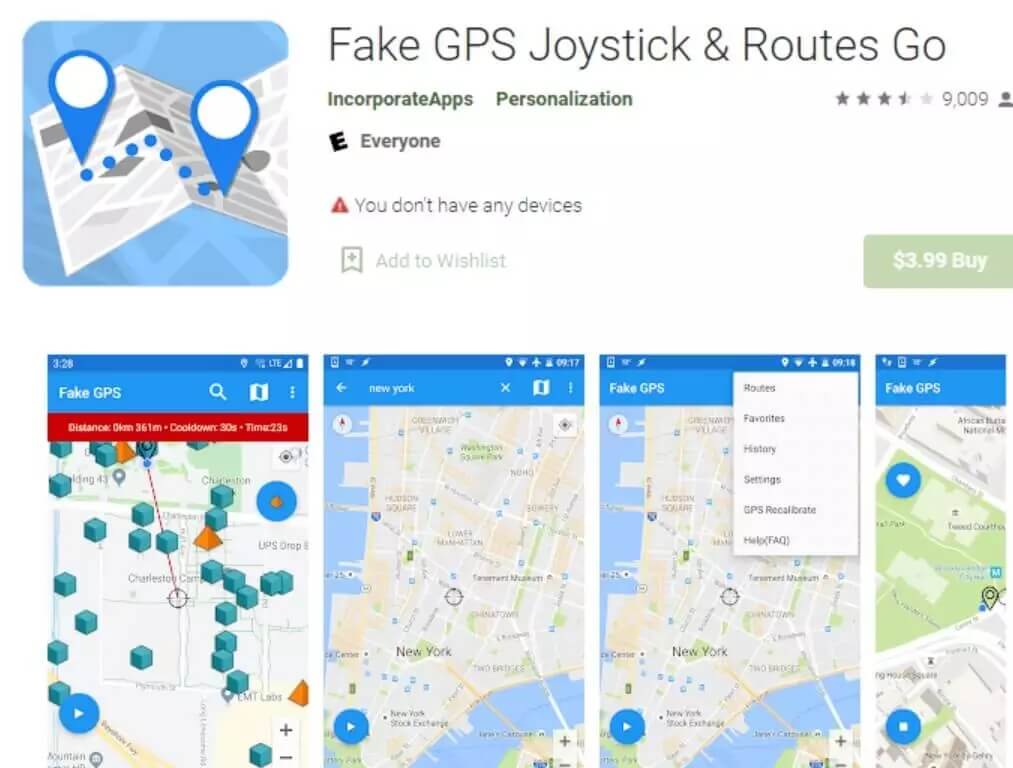 "Fake GPS Joystick & Routes Go" offers convenient location simulation and is compatible with Android version 6.0 and later. For Android versions prior to 6.0, rooting the phone is necessary to enable the app's functionality due to the absence of fast mobile GPS simulation in those versions.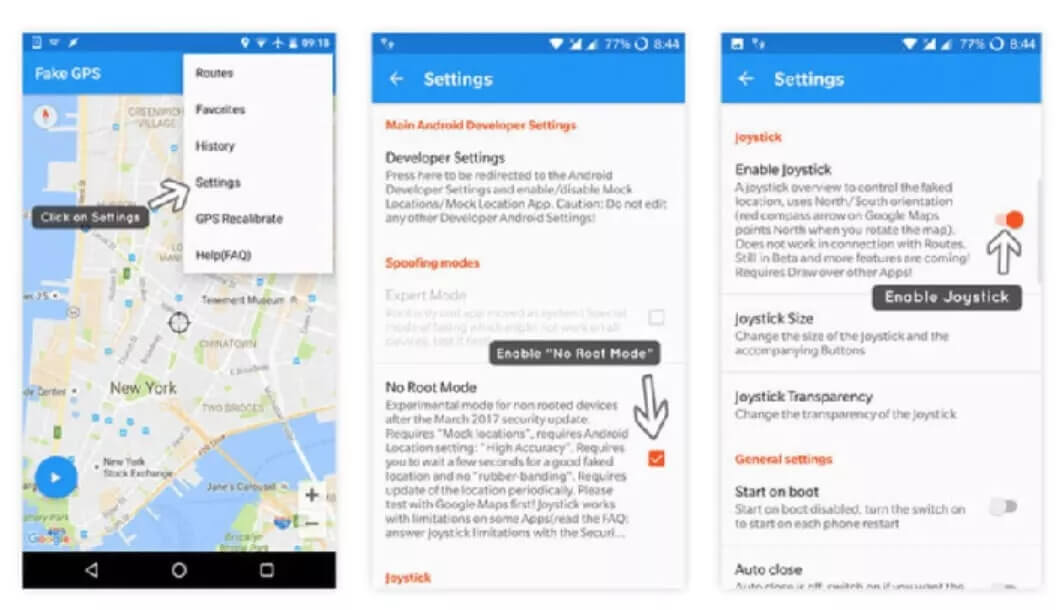 However, despite its functionality, the operational process of "Fake GPS Joystick & Routes Go" remains somewhat intricate based on our real-world simulation usage. To address technical inquiries regarding the app, users can access solutions and explanations through the app's FAQ section available on the Google Play Store.
Part 3.

FAQ About GPS Movement Simulation
Is There GPS Simulator App?
Yes, there are GPS simulator apps available that allow you to simulate GPS movement and alter your location for various purposes.
Is there GPS Simulator Software?
Yes, there are GPS simulator software applications available for various platforms, including desktop computers and embedded systems. These software solutions are more comprehensive and versatile compared to mobile app counterparts.
Conclusion
Indeed, as technology continues to advance, privacy concerns become more prominent. Striking a balance between maintaining privacy and harnessing the benefits of technology can be challenging. Location spoofing and GPS motion simulation can offer solutions that cater to both privacy and convenience, particularly in scenariOS like AR gaming.
UnicTool TailorGo Location Changer is highlighted as a potential choice for achieving this balance. It's positioned as a simple, safe, and legal option for altering one's location. Such GPS simulator tools can allow users to control their location information while engaging with applications that rely on GPS data, like AR games. However, it's important for users to remember the legal and ethical considerations involved and to always make informed decisions when using such tools.