WWDC 2023 announced iOS 17 has a bunch of new things like features, improvements, and better stuff. It's supposed to make Apple things even better. If you really like Apple stuff or you make things for it, you can try out iOS 17 early by joining Apple's Beta program.
In this article, we'll check out both the iOS 17 Public Beta and iOS 17 Developer Beta, and we'll show you how to get iOS 17 Beta . Curious? Keep reading!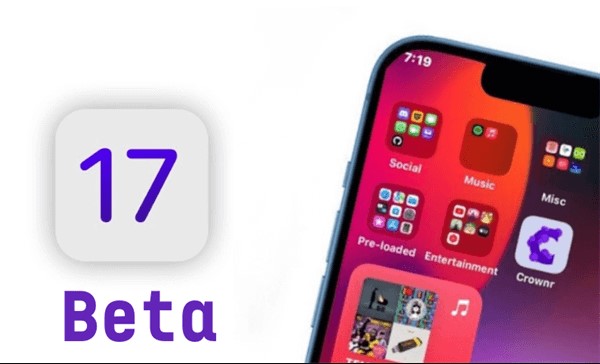 iFindit Unictool Supports 1000+file format&500 scene recovery
Part 1.iOS 17 Beta Profiles You Should Know
Before you can get the iOS 17 Beta, you have to put a special beta profile on your device. This profile tells your device it's okay to get and install the early software versions. There are two kinds of beta profiles for iOS 17: one for developers and one for the public.
iOS 17 Public Beta Profile
The iOS 17 Public Beta Profile is for anyone who wants to test the new iOS version before it's available to everyone. By joining the Apple Beta Software Program, people can sign up for the public beta and try out early versions of iOS 17. This helps them check out new things, see if apps work, and tell Apple about any problems to make things better.
It's free to join and usually comes out a bit later than the developer beta. The public beta might not be as steady as the developer beta and might not have all the final features. So when does iOS 17 public beta come out? iOS 17 Public Beta is released on July 12th.
iOS 17 Beta Developer Profile
The iOS 17 Developer Beta Profile is for people who make apps and want to try them out on the new iOS version. This profile helps app creators check their apps and find any problems or issues with the new system. It gives them a sneak peek at iOS 17 so they can make their apps work better and fix things before the regular version comes out.
To use it, you need a special developer account that costs $99 each year. The developer beta usually comes out a bit before the public beta and is usually steadier and has more features.
So when is ios 17 developer beta coming out? During the recent Apple WWDC 2023 event on June 5th, Apple revealed that they've launched the iOS 17 Developer Beta. People can now get it by using the Apple Developer Program.
iOS 17 Tip
Apple Beta Software Program: The Apple Beta Software Program lets people try out new software versions before they're ready for everyone. This helps users test new things, give feedback, and help Apple find and fix any problems before the software is fully released. Anyone with a device that works with it can join the program for free.
Part 2. Should l Download iOS 17 Beta?
iOS 17 beta new features
iOS 17 comes with a fresh look for the main screen. The icons and widgets are all changed up. This is a big change from how the main screen has looked for a long time.
new privacy thing where your device will tell you when an app is using your microphone or camera. This helps you have more control over your privacy and safety on your device.
Siri is getting better there are new health and fitness things. The Photos app is also getting upgrades.
....
While the iOS 17 Beta gives you a cool chance to try new stuff before everyone else, it's smart to think if it's right for you. Beta software isn't as steady as the final one and could have problems like bugs. If your device is really important for things like work or talking to others, it might not be good to put the beta on it.
Not all devices can use beta iOS. Some older ones might not work with it, since Apple might just let newer devices use it. You should check if your device can do iOS 17 Beta before you try to put it on. These are the devices that can do iOS 17 Beta from WWDC 2023:
iPhone 15 series (Not Released Yet)
iPhone 14 series
iPhone 13 series
iPhone 12 series
iPhone 11 series
iPhone Xs/iPhone Xs Max
iPhone XR
iPhone SE (2nd Generation or newer)
Also, putting beta software might cancel your device's guarantee or make other problems, so it's a good idea to backup your device before you put beta software and do it at your own risk. So can you download iOS 17 beta? Think clearly about these cons and pros before iOS 17 Beta dowload.
Part 3. How To Get iOS 17 Beta?
When you've picked the beta profile you want, you can finish iOS 17 beta install by doing these things:
iOS 17 Public Beta Download
If you make apps and want to use iOS 17 Developer Beta, here's what you do when it comes out:
Visit the Apple Developer site and log in with your Apple ID.
Click on "Downloads" and choose "iOS 17 beta."
Get the beta profile and put it on your device.
Go to "Settings" > "General" > "Software Update" > "Beta Updates."
Choose your Apple ID and put in your passwords.
Once you've signed up for Developer Beta, restart your iPhone. When it's back on, go to the Beta Update section and tap iOS 17 Developer Beta.
Press Download and Install by going back to the last screen, then install the iOS 17 Developer Beta profile.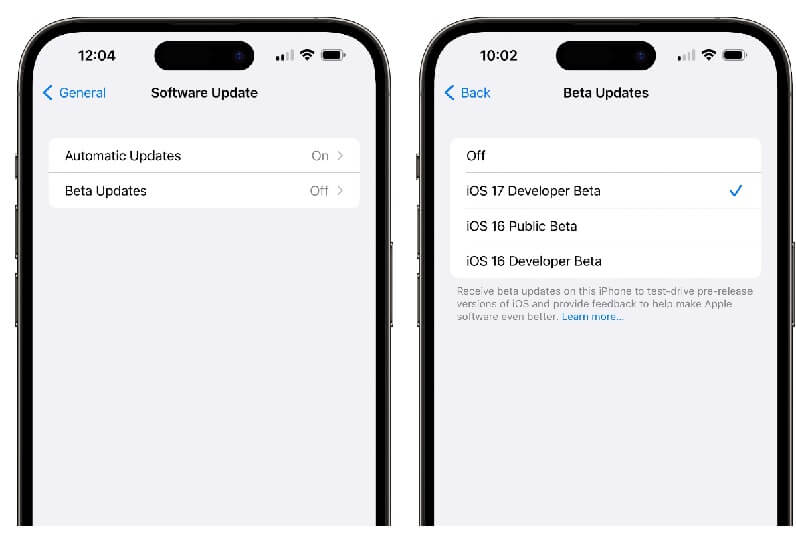 iOS 17 Developer Beta Download
If you want to test the new iOS 17 Public Beta, follow these steps :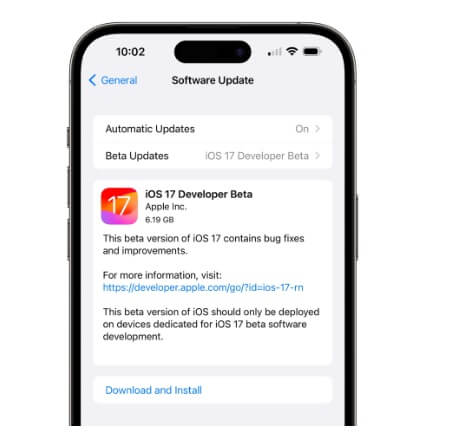 Go to the Apple Beta Software Program website and log in with your Apple ID.
Download and install the profile on your device as explained earlier.
Open "Settings," then choose "General," and after that pick "Software Update."
In the Software Update section, wait for a bit for the "Beta Updates" button to appear. It might take a short while, so just wait a little.
Click on it to see the beta versions available. Among them, you'll find the highly awaited "iOS 17 Public Beta." Click on it to start installing.
If you need to use a different Apple ID for the beta version, tap the option at the bottom of the page. Check your choices and tap "Back" when you're ready. This ensures you didn't accidentally choose something.
After the previous steps, you'll see the option to download and install iOS 17 Public Beta. Without waiting, press "Download and Install" to start the process you've been waiting for. Then how to install the iOS 17 beta can be easy to finish.
Remember, beta software isn't always steady and could have problems. It's wise to back up your device before putting in beta software and use it at your own risk.
Part 4. Tips: iOS 17 Beta Issues Before/ After Apple iOS 17 Beta Download
Having trouble turning on beta updates or installing iOS 17 Public Beta? Don't worry! We have some tips to help you fix these problems and get things back on track:
1

Restart the Settings App: If you don't see the option to enable beta updates or download iOS 17, try closing the Settings app and opening it again. Sometimes, simply restarting the app can help.

2

Check iOS Version: Before you install the beta, make sure your device is running iOS 16.4 or later. If not, update your device to at least iOS 16.4 before you try to access the beta option in Settings.

3

Confirm Your Apple ID: Make sure you're signed in with your Apple ID on the official website. This is important for participating in the beta program.

4

Try Again: If you had a problem during the installation, start over from the beginning and follow the steps one by one. Sometimes, a small mistake can prevent the installation from working correctly.

5

Unenough Storage Space: Make sure your iphone have enough space to update iOS beta. You can use third-party to backup data before you update system.

6

......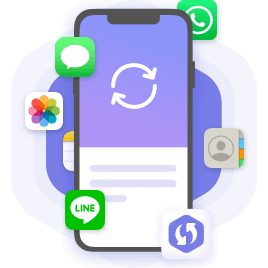 UnicTool iFindit: A One-Stop Data Recovery
1000+ File Formats: Easily and effectively recover deleted/lost photos, documents, audios, videos, and more from your SD card.
2000+ Devices: Restore lost data from various devices like computer, internal/external hard drive, CF/SD card, Memory card, Micro card, pen drive, and other storage devices.
500+ Scenarios: Recover any lost data situation, including accidentally deleted files, formatted SD card, corrupted or inaccessible SD card, virus infection, power failure, and others.
All-in-one data recovery software: Retrieve data from iPhone, Windows, and soon from Mac systems (coming soon).
Free preview before recovering : See the recoverable files and select the ones you want to retrieve.
Deep and quick scan : Perform a deep scan to recover as many deleted files as possible, or do a quick scan to swiftly find your lost files.
Poweful Functions : It supports ai image enchancer and repair corrypted file. It also can fix your iOS system probelmas such downgrade or update iOS 17.
How to recover or backup date after/ while you update to iOS 17 beta?
Step 1: "Open" UnicTool iFindit application and connect your phone to the computer.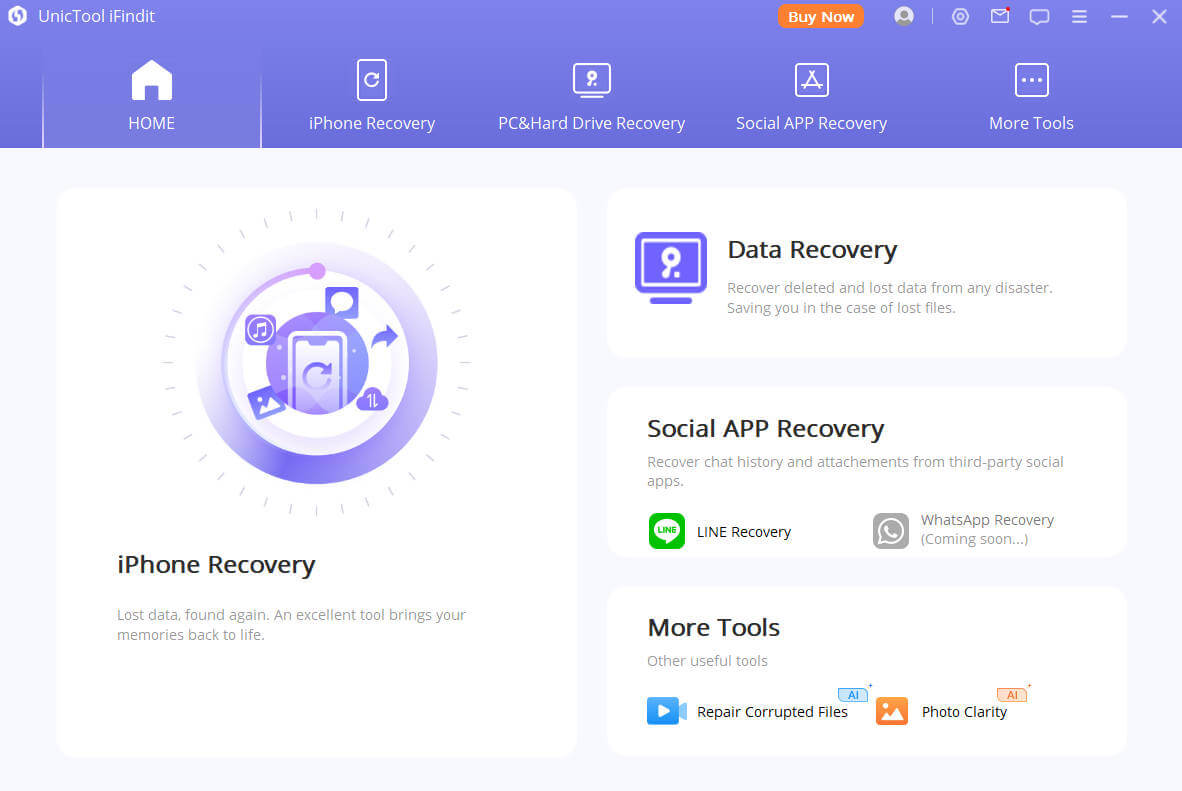 Step 2: :Choose data type you want to recover or backup. Click "Start" to begin the scanning process on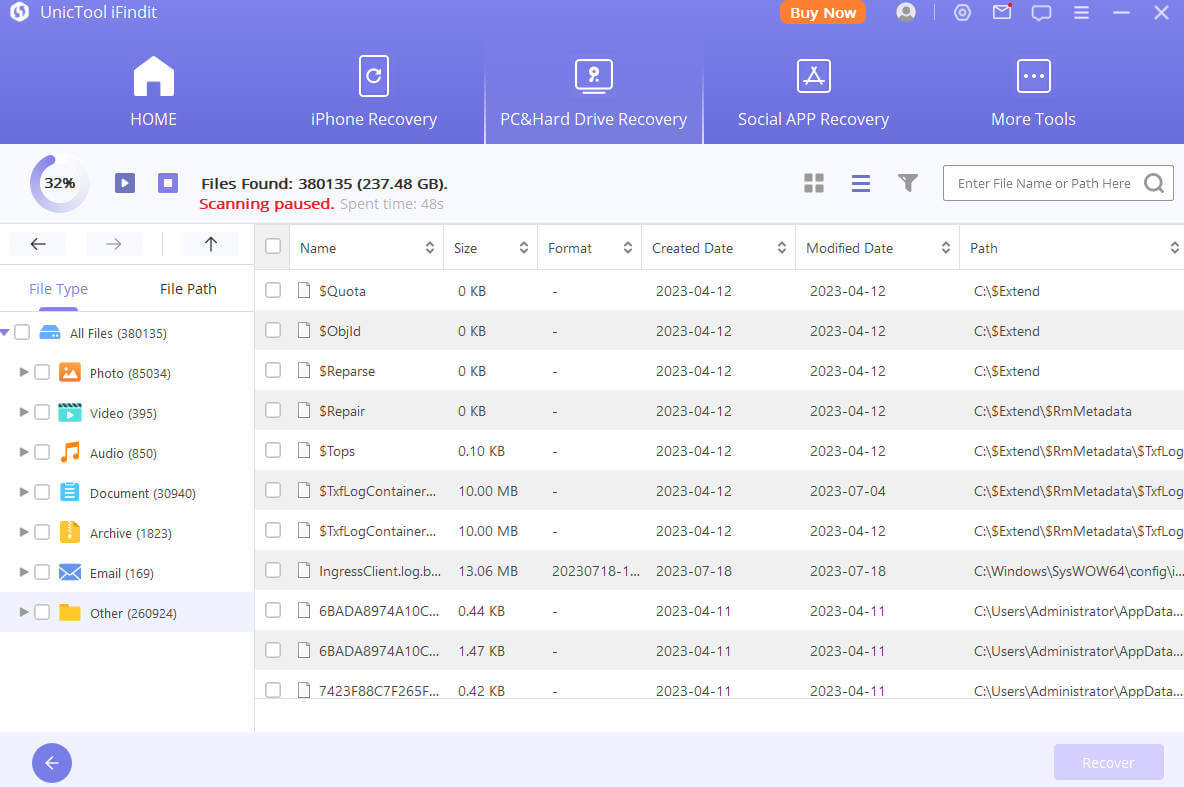 Step 3: After waiting for a few seconds or minutes, you can recover /backup your lost word document.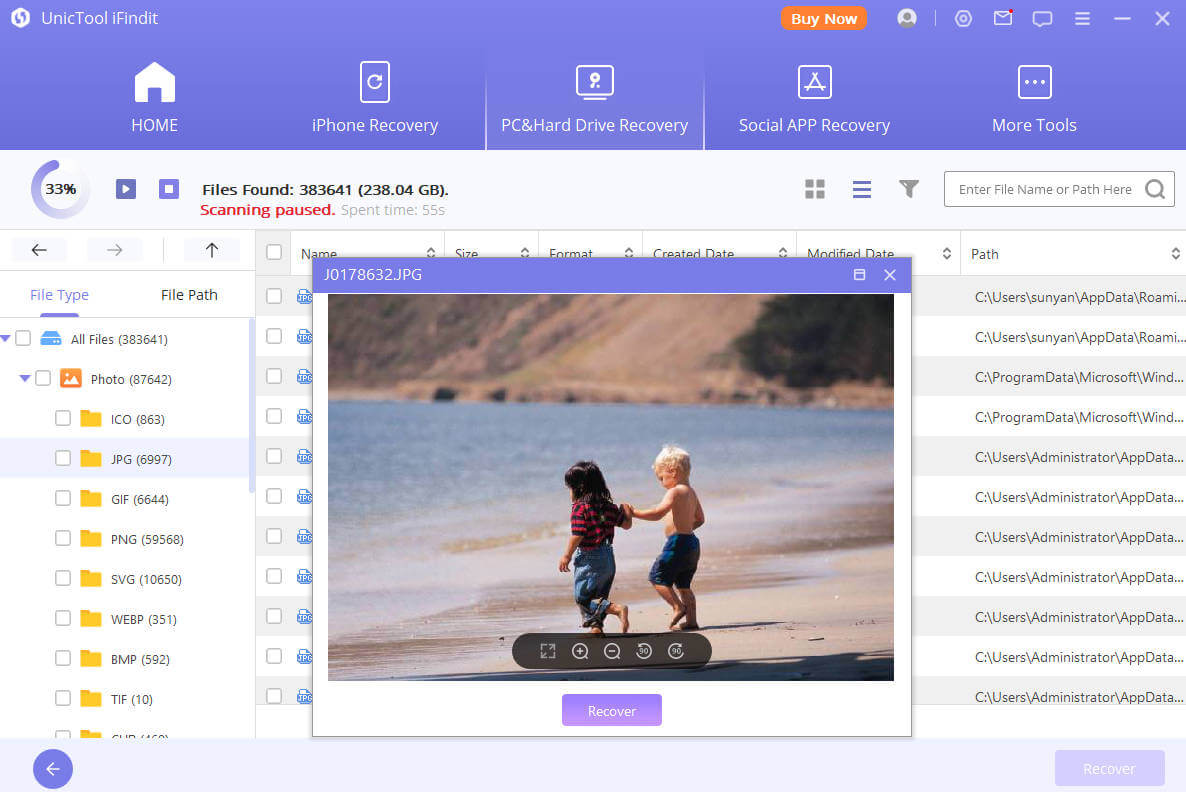 Conclusion
Apple users can look forward to an exciting download with iOS 17 Beta. This new version will bring fresh features and enhancements to the iOS system. While the exact release date hasn't been revealed, it's anticipated to come out in the summer of 2023 for both developers and the general public. iOS 17 Beta marks a big leap for Apple, and we're eager to discover the innovations and improvements it will introduce.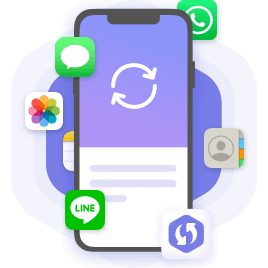 UnicTool iFindit:A One-Stop Data Recovery
Supports 1000+ files format&500+ Data recovery& backup scenarios.
All-in-one data recovery OS including iOS; Windows; Mac(Coming soon)
Free scan and preview before restoring