Netflix has more than 200 million users worldwide and is one of the most popular streaming platforms. To use Netflix, you need to create an account, which relies on your country of residence. But the streaming platform is accessible to more than 190 countries in the world, so the good news is, even if you relocate to a new country, chances are Netflix is accessible there also. But can you use Netflix abroad with your original account?
Let's find out.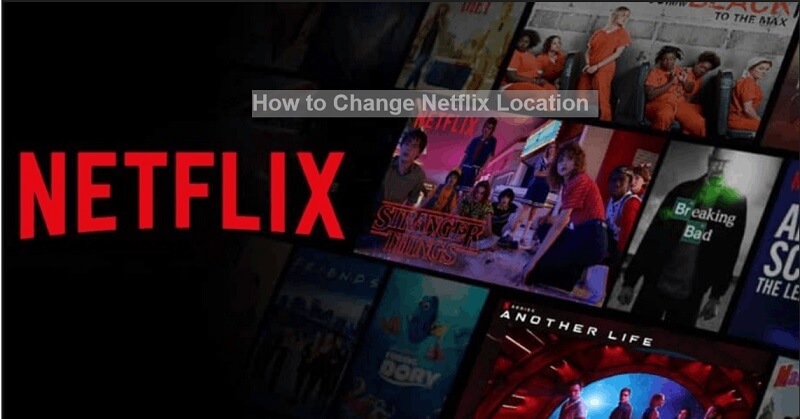 Part 1.

What Should You know about the Nexflix?

Streaming services such as Netflix collect different kinds of data on you more than you can imagine, including your location. The platform knows how much time you spend watching your movies or shows, your location, and more. This is why many users are more careful about the amount of traces they live online and are learning how to change Netflix location to enhance their privacy and security.

Changing Netflix location allows you to gain access to a variety of international streaming libraries, meaning you can enjoy all Netflix has in store with the help of a third-party GPS spoofing application or a virtual private network (VPN). In addition to unblocking international libraries, you will also get to enjoy high-quality videos and hide your online presence. Because of ISP throttling, you may be dealing with buffering streams. But by bypassing regional limitations, this problem can easily be solved and you can start enjoying full HD videos with no lags. In this article, you will discover tips on how to change your Netflix location.
Part 2.

How to Change your Netflix Location Easily?

This section discusses three ways you can change your location on Netflix so you can access international libraries as well as other benefits.
1.Change Netfilx Location with TailorGo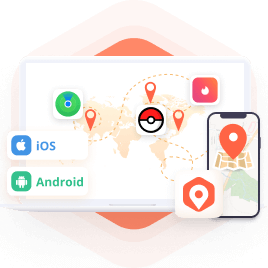 Change location easily
Change location to anywhere in the world with simple clicks.
With joystick, you can design the route, adjust the speed, and control the direction.
Smoothly work with various apps such as Pokémon GO,Tinder, Netfilx, Facebook, etc.
Support Android 5-12 as well as iOS 7 and later.
Free trial is offered to every user.
Step 1. Download and install TailorGo on your computer. Launch and connect your phone with the computer, Get Started.

Step 2. Select Teleport Mode to change location and then choose the destination you want to go to.

Step 3. Your location have changed.
Pros
Everyone is eligible for a free trial.
To save your preferred routes, import/export a GPX file.
Low cost and efficiency.
Cons
Only limited features are available for the free trial.
2. Change Netflix Location with Proxy Server
One way you can change your Netflix location is to use a proxy server. This approach involves routing your traffic via a third-party server and then connecting to Netflix. It functions just like a VPN in the sense that it conceals your IP address and tricks the streaming platform into thinking you are based in the region where the proxy server is located.
And to make it even more incredible, proxy servers will not encrypt your internet traffic. One of the leading proxy server service providers is HideMyAss.
Step 1. Visit the HideMyAss official website
Step 2. Enter the full URL of Netflix and then choose a server that is located in the region you want to unblock. Note Netflix must be in this region. Tap on Agree and Connect to proceed.
Step 3. Click "Continue to page" or wait for the timer to run down to zero. You may then have to click "Agree & Connect" once more.
Step 4. Log in to your personal Netflix account and begin streaming Netflix titles from the new location.
Pros
Often free and easy to use.
Good proxy server providers offer a range of server locations.
Cons
Does not encrypt your traffic.
Only works when accessing Netflix from within your browser.
Proxy IP addresses are easily blocked by Netflix.
Hot FAQs
1. Why does Netflix have different shows for every country?
While this can be frustrating to you, studios tend to enforce copyright by country since different countries have different demands for particular content.
2. How do I fix Netflix error code M7111-1331-5067?
There are many ways in which you can fix this error, but for this context, you should disable your VPN connections and then restart your device.
3.Can I get Netflix subtitles in my language?
Yes, although the language library is limited to only popular languages. Anyway, go to Options > Audio and Subtitle ad then select the subtitles in the language of your choice.
4. Which Netflix Region Has the Most Titles?
The US has the most Netflix titles with a total of 5,879 (1,844 TV shows and 4,035 movies), although Canada has the largest movie catalogue with 4,043 movies.
Conclusion
When it comes to Netflix, the title libraries change from country to country and the only recommended way of accessing these contents is to move to the country where the title is. Fortunately, you can TailorGo to spoof your location and access movies and TV shows all over the world without restrictions.