Pokémon GO is a game that connects the real world and the virtual world. In this game, the players have to go out in search of Pokémon that are present worldwide, both the rare and powerful Legendary Pokémon. With this game, your mobile phone vibrates when it detects Pokémon in the vicinity of your area. Once you detect the Pokémon, you have to open the game, which displays Pokémon on the screen. Then you have to throw Poke Balls to catch Pokémon before they run away.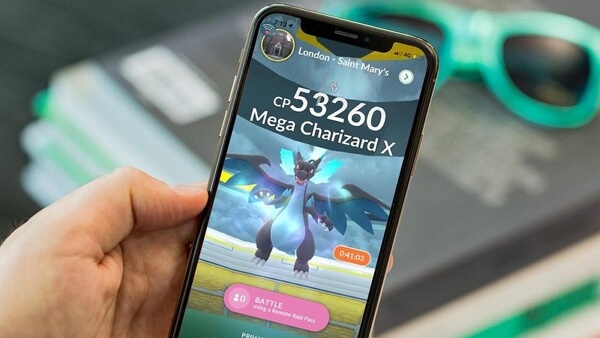 There are different levels in Pokémon GO, and as you level up, you'll get more items when you visit PokéStops and Gyms. In addition, at higher levels you can launch raids to capture more powerful and legendry Pokémon, and one of these raids is called EX Raids in Pokémon GO.
Part 1.
What Are EX Raids in Pokémon GO?
EX Raids, or EXclusive Raids, are the same as regular Tire-5 raids, but are invite-only by the owning company, Niantic. Niantic sends invitations to some specific trainers only for the EX Raids battles, which only happen in the EX Raid Gyms. To enter the EX Raid Gyms for a battle, the player needs an EX Raid Pass that is only available with an invitation.
EX Raid is one of the most challenging and difficult battles in the game, and it requires a team of players to fight the EX Raid Boss Pokémon. This battle occurs at specific Gyms at a specific time, date, and place. When you get an invitation to EX Raids, you'll also be told about the specific information of the EX Raid Gym. And there, you are allowed to battle specific Pokémon that are not available to other users.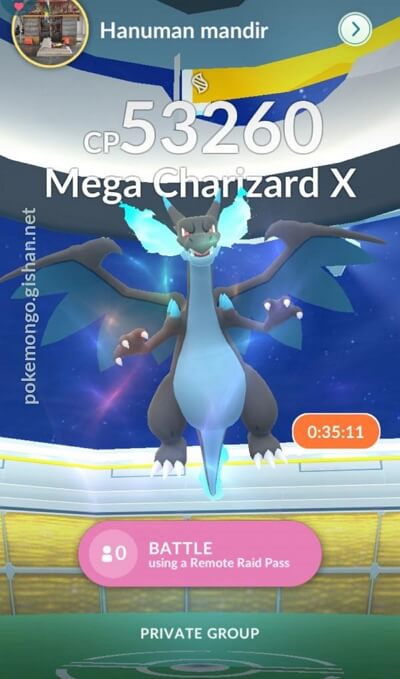 While not every Gym in Pokémon GO is an EX Raid Gym, most of them are located in parks or are sponsored Gyms. Gyms are the equivalent of eggs in the game, meaning that when you hover your Pokémon over the EX Raids Gyms, they will hatch into EX Raid Bosses such as Mewtwo, Deoxys, and Regigigas. With these special Pokémon, you can have an advantage over those who do not have access to EX Raids Gyms and you can battle the Bosses with your team. 
Part 2.

What Are Potential Pokémon GO EX Raid Gyms?

As mentioned earlier, not all the Gyms in Pokemon Go are EX Raid Gyms. These are designated Gyms in the park or are sponsored Gyms. To find out whether the Gym located in your vicinity is EX Riad Gym or not, look at the top right corner of your phone.

If the "EX Raid Gym" is highlighted, then the Gym in your location can hold an EX Raid. Those Gyms are EX Raids Gyms that have hosted EX Raid Battles previously. Furthermore, they are potential Pokémon GO EX Raid Gyms with a certain Gym activity level.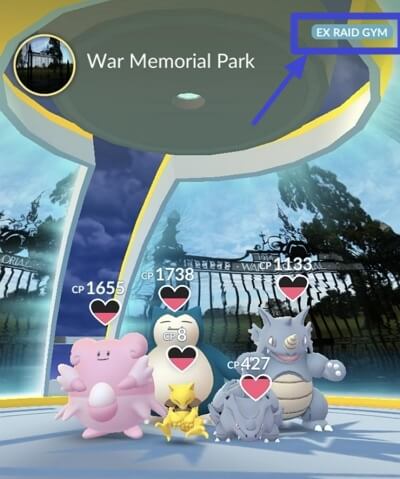 Part 3.

How to Earn an EX Raid Pass in Pokémon GO?

There are three ways to earn an EX Raid Pass: Raiding on EX Raid Gyms, earning EX Raid Gym Gold Badge, and receiving an invitation from friends.
1

The first way to earn an EX Raid Pass in Pokémon GO is to keep raiding on EX Raid Gyms. The chance of getting this pass increases if you increase the number of raids on Gyms eligible for EX Raid Battle.

2

The second way to earn an EX Raid pass is to get EX Raid Gym Gold Badge. To get a Gym badge, you have to spin the photo disk in the Gym that will unlock the basic badge for you in that Gym. Once you get a simple Gym badge, you need to level up your Gym badge to Gold level to get an EX Raid Pass. We can level up Gym badges by performing activities such as adding Pokémon to the Gym, holding a creature at the Gym, defeating a defending Pokémon, winning a raid battle, and giving berries to Pokémon held at the Gym.

3

The third and the simplest way to earn the pass is to get invitation from your friends. Once your friend gets Gym pass, he also gets a chance to invite his friends through Gym pass. So, you can get a Gym pass easily if your friend invites you.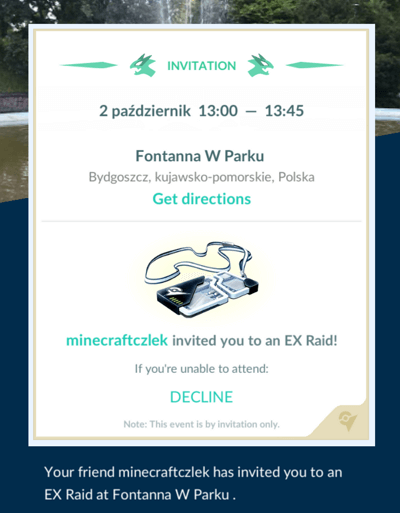 Part 4.

How to Invite a Friend to an EX Raid?

EX Raid is the most challenging battle in the Pokémon GO game. It is so hard that a single player cannot take down the EX Raid Boss. Therefore, the player needs a team of at least twenty Pokémon players to take down and defeat the Pokémon in the EX Raid battle.

When you receive an EX Raid Pass, you have the option to invite a friend to join you. On the pass, there is an option "Invite". When you click on it, the list of your friends opens up, and you can send invitations to your friends by just clicking on their names in the list. You can only invite your friends with whom your level of friendship is "Ultra Friends" or "Best Friends Friendship". Once you send your invitation to your friends, it appears in your friend's badge, and both of you will be able to raid the EX Raid Gyms together.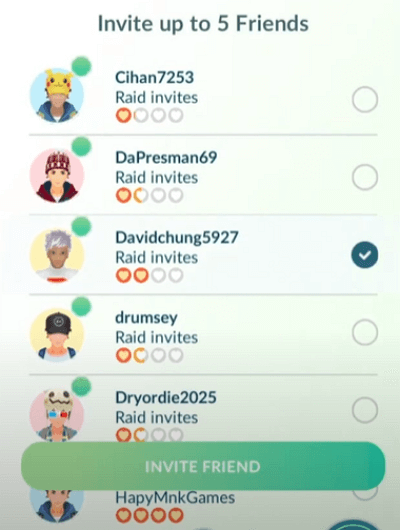 Note
Trainers can only hold one gifted EX Raid invitation at a time. If you receive an invitation from a friend, you cannot take another one from anyone else except that you decline that first invitation or the EX Raid Pass expires.
Part 5.

How Can Pokémon GO Players Benefit From TailorGo?

As mentioned earlier, EX Raid Gyms are not widely available in common parks and places like the other Gyms are. EX Raid Gyms are only present in specific parks or sponsored Gyms. So, if there are no such Gyms in the region where you live, you would normally not be able to participate in the EX Raids.

The only way to solve this frustrating issue is to fake your phone location. You can use a spoofing app such as TailorGo to change your location to places where there are EX Raid Gyms. You can even easily move to the exact coordinates so that you can get all the advantages and fun from playing the EX Raids.

TailorGo is a professional and well-recognized tool specially designed to offer a one-stop solution to all location-related issues. Equipped with powerful functions, it can fake location without any difficulty and take you to anywhere you want. Besides, it's capable of simulating GPS movement so that users can move virtually, with just this tool and without making any physical movements. In a word, TailorGo is something that any Pokémon GO player should miss.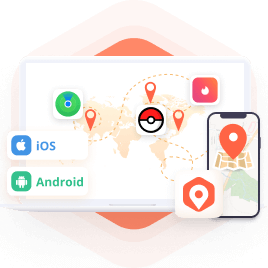 Spoof Your Location in Mobile Game Pokémon GO
Make teleporting in Pokémon GO a lot easier than you think.
Enable users to move virtually in the game along customized routes and designed speed.
Work well with not only Pokémon GO, but also other location-based apps such as Life360, WhatsApp and Twitter.
Clear interface and simple operating steps let every user use it conveniently.
Enhance the user experience in various platforms in an absolutely secure way.
Support both Android and iOS (including the latest iOS 15) system.
Provide free trial to use for better decision.
1

Download, install and launch TailorGo on your computer. Then get your device connected and click the "Get Started" button.

2

There are 3 different modes: Teleport Mode, Two-Spot Mode and Multi-Spot Mode. To simply change location, choose the 1st one and select the destination. To simulate GPS movement, choose either the 2nd or 3rd one, then plan a route to move along.

3

Your location will be changed easily; or the movement will be completed in no time.
Conclusion
EX Raids in Pokémon GO are invite-only raid battles at EX Raid Gyms. These raids are very difficult and challenging raid, causing players to need to band together in order to take down the EX Raid Boss. And that's why the players need to make a team of at least twenty players to win against the EX Raid Boss. In order to join the EX Raid Gyms, you must have an EX Raid pass to enter. The EX Raid Gym and the pass can be achieved by raiding EX Raid Gyms, earning EX Gym Gold Badge, and getting an invitation from high level friends.
If you are not located near an EX Raid Gym, you would not be able to play at the same level as some of your friends. To solve this issue, you can use a spoofing app such as TailorGo to fake your location. With TailorGo, you can transport yourself to the exact location of the Gym and battle the EX Raid Bosses with your friends.