Netflix provides access to a huge library of movies, reality shows, series documentaries, and much more. However, there is a difference in what can be streamed across different countries and regions due to its contracts with television and movie studios, license agreements, and regional restrictions.
So, how do you watch that popular series that you have been waiting for so long but are not available in your region? Well, the answer is to change the Netflix location. This article will provide you with all the information you would need to change location on your Netflix.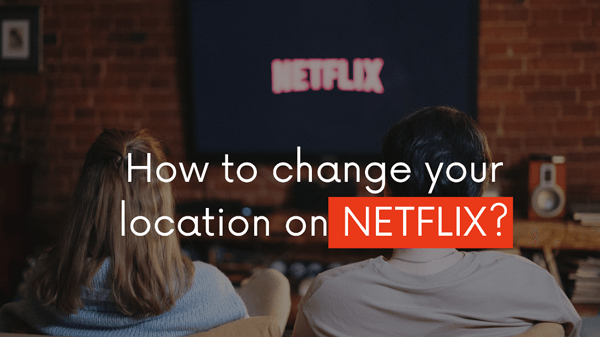 Part 1.

Why Would People Want to Change Netflix Location?

How to change Netflix location? This is the most common and widely asked question among Netflix users. Before diving through the ways to do that, let us first explore why would anyone want to change Netflix location.

 First and foremost, Netflix is not FREE and is not CHEAP either. When a user is accepting to pay a certain amount of money in return for an uninterrupted, free flow of entertainment, but only to find the library is limited, he might begin to search for other possible ways to tackle the problem – to break through the fence and access more shows or videos.

However, while creating an account on Netflix, one can find that there has been a mention on the use of the current geographical location. Netflix offer access to limited content depending on the location, country, or region. It's not clear yet whether Netflix management is the root cause, but it's a true fact that this problem has been an unsettling topic for years across the world. And among the chaos, users have been actively looking for solutions, among which using VPN (Virtual Private Networks) might be the most common one.
Part 2.

How to Change Netflix Location Using VPN?

A VPN will spoof the Netflix system into believing that you are in a different region, so it can open access to various programs that are previously restricted. To be more specific, when a user is actually in the USA but connects to a VPN server in Europe, the server automatically spoofs the location with a new IP address in Europe. And in this way, the user is digitally "teleported" to Europe, thus being able to watch the favourite shows at the comfort of his own home.

Such simple tool can help change Netflix location in no time. But to counteract that, Netflix system also gets upgraded into detecting and blocking these servers simultaneously. Therefore, choosing a strong and reliable VPN provider who can change IP address intelligently without getting blocked is a must. Below are the top 3 VPN providers that we have found worth trying for.
1. NordVPN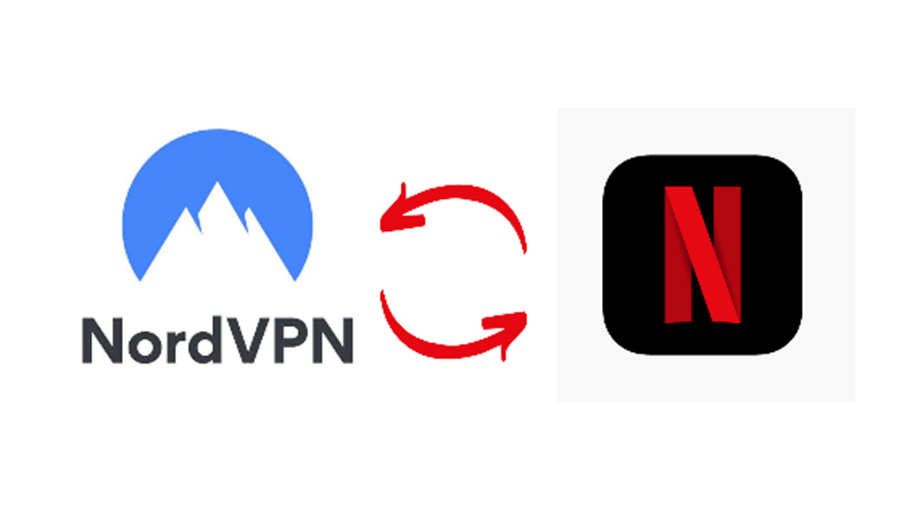 NordVPN is a highly recommended VPN by millions of users with its huge network of streaming servers that can unblock Netflix. It offers excellent security with robust streaming power and rapid connectivity. As of 2021, 5474 NordVPN servers have been spread across 59 countries worldwide. Thanks to the affordable pricing and multi-platform support, NordVPN has been the most sought-after VPN provider thus far. The SmartPlay feature allows the VPN to run automatically by connecting users to the servers optimized for a seamless streaming experience. In addition, NordVPN is playing an active role in providing privacy protection and security for its users.
For Windows10/Mac:
1. Download NordVPN from their website, then install and log in to it.
2. Click "Quick Connect" and connect to a server recommended by the smart algorithm.

3. You can also connect to a server in a specific country using country's pin on the map, or choose a country in the left sidebar manually.
For iPhone and Android:
1. Download NordVPN from their website, then install and log-in to the App on your iPhone / Android phone.
2. Tap "Quick Connect", which will automatically connect your device to a server recommended by the smart algorithm.

3. Swipe up from the bottom of the app, then you can select and change the country you want to connect to.
Pros
Lightning-fast speed with high performance rate.
martPlay feature for better streaming.
Connects up to 6 devices from a single account.
Affordable pricing; admirable privacy and security.
Cons
Slow Desktop App and server connections.
Speed is not commendable in some countries.
2. ExpressVPN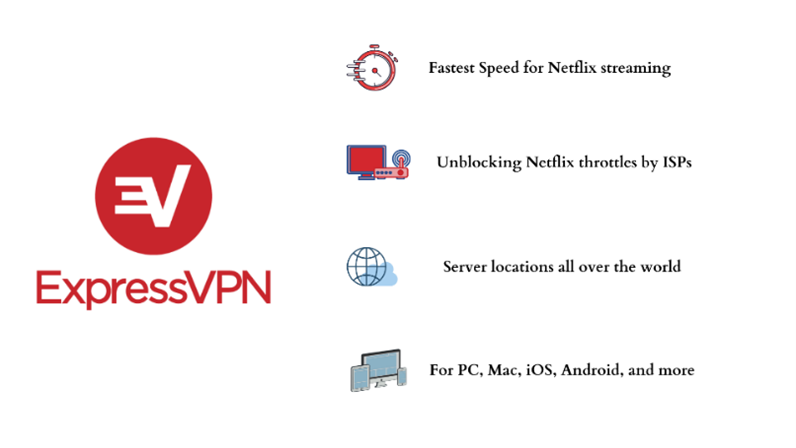 ExpressVPN can easily unblock Netflix with lightning-fast speed and provides users with split tunneling feature, which gives flexibility to users to use Netflix in the same IP with other social media apps. With the increase in streaming platforms, there is also a significant increase in the Internet Service Providers (ISPs) who inspect and restrict the users' bandwidth by intentionally reducing the Netflix traffic and streaming. In such situations, VPNs like ExpressVPN offers a shielding to users in blocking the ISPs and enabling fast downloads without buffering. The servers of ExpressVPNs are spread across the world with over 160 server locations in 94 countries. To set up ExpressVPN, follow the steps below:
For Mac/Windows:
1. Get ExpressVPN, sign up and log in to it.
2. Click to connect to the smart location suggested.

3. Alternatively, you can click the three dots beside the smart location and choose the city or country you prefer.
For Android/iPhone:
1. Get ExpressVPN, sign up and log in to it.
2. Connect to the recommended location.
3. Besides, you can choose the place you like – follow the same steps as above.
Pros
High speed video streaming.
Connects up to 5 devices simultaneously.
Stream your Netflix content on your smart TV or gaming consoles using MediaStreamer.
Split tunnel feature provides extra flexibility.
Cons
Relatively a bit more expensive than the other VPNs.
Streaming connection gets interrupted and drops occasionally.
Limited customer support.
3. Surfshark VPN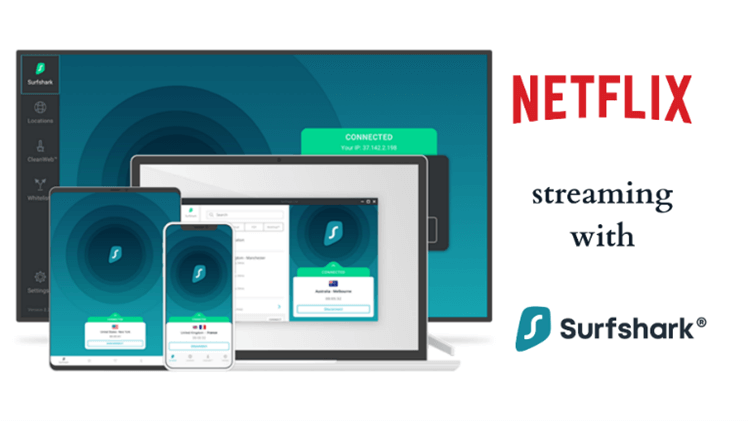 Surfshark is a family-friendly VPN that allows unlimited parallel connections to your entire family along with a high number of device compatibility features. Simply download the Surfshark app onto your devices and watch continuous Netflix streaming across 3200+ servers in 65 countries across the world.
Surfshark uses a camouflage mode that makes sure that users remain private and secured. Also, there is a secured system that prevents your devices from getting attacked with malware and ads. With Surfshark, multi-grade protection is guaranteed.  
For Windows/Mac devices:
1. Download and install Surfshark VPN from their official website. Then log in to it.
2. Tap "Connect" and the app will connect you to the fastest VPN server available.

3. You can switch your default quick-connect server from the Fastest to the Nearest as shown in the pictures below.

4. To manually choose a server, go to the "Locations" tab and you will find the full list of Surfshark locations for you to connect.
For Android/iPhone:
1. Download and install Surfshark VPN. Install and sign in to the app.
2. Tap "Connect" to connect to the fastest VPN server available. Or you can change the default option from the Fastest to the Nearest.

3. You can also choose a location you prefer in the "Locations" section.
Pros
Excellent privacy and security with strong encryption, no log policy and advanced protocol selection.
Offers "Multi-hop connections" by routing through two VPN servers simultaneously.
Impressive video streaming with high speed.
A top value-for-money choice amongst other VPNs.
Great customer service.
Offers unlimited connections concurrently.
Cons
The P2P servers are limited with poor speed.
Occasionally the server is slow even when setting up the account.
Part 3.

How to Change Netflix Location on iPhone & Android Phones?

Are you tired of the VPN limitations? Not interested in using a VPN? Or your PC does not support a VPN? But still, you want a location changer to fake your location across Internet? Fret not! Get your location changed according to your wish in few seconds with this perfect location changer app: TailorGo.  

TailorGo, a location changer app, is created for the situations where people would like to fake or change their location on various platforms including media players, social apps, and AR games. Enabling everyone to fake location on both iPhone and Android device at ease, TailorGo sets users free from geo restrictions.
Change GPS location to anywhere instantly on Netflix
Simulate GPS movement along customized routes so people can play little tricks while sharing real-time location.
Work well on a full range of location-based apps, such as WeChat, Life360, WhatsApp and Pokemon Go.
Only simple steps are required. No technical knowledge is needed.
Absolute security provided.
Support both Android devices and iOS devices (even running on iOS 15).
Always run smoothly with no lag or crash.

1

Download, install and launch TailorGo on your computer. Then click the "Get Started" button and get your device connected.

2

There are 3 different modes: Teleport Mode, Two-Spot Mode and Multi-Spot Mode. To simply change location, choose the 1st one and select the destination. To simulate GPS movement, choose either the 2nd or 3rd one, then plan a route to move along.

3

Now click the "Move" button. Your location will be changed successfully; or the movement will be completed as you wish.
FAQ About Changing Netflix Location
1. What's the best country for Netflix content?
Netflix is streamed across the world, however, there is limited content available to different regions or locations. Most shows have been streamed in The United States according to Finder, i.e., approximately 1326 shows and 4339 movies.
2. How do I change my Netflix location without VPN?
For those who are not interested in buying VPNs, the best alternative could be a location spoofing tool such as TailorGo, which is more encrypted and secured in protecting users and their sensitive information. Also, as TailorGo is extremely easy to use, there are no technical worries.
3. Why does Netflix ban changing the country of your account?
Netflix has had an issue with its providers such as HBO or BBC, where the users are expected to watch the shows using their own paid channels and streaming services. These providers do not want the users to watch them for free. Netflix has paid for the licensing of these providers' content, and thus they should protect the providers and their needs. Hence, Netflix tries to ban changing the country or region directly or indirectly using VPNs.
4. Is changing Netflix country illegal?
It is not necessarily illegal to change the location, region, or country on Netflix. But once Netflix detects that the user is using VPNs to watch and access other country's libraries, they can block all your current and local IP addresses. This means the user will lose access to Netflix with those IP addresses.
Conclusion
Netflix has been a reliable video-streaming platform for decades. The copyright laws have restricted Netflix from showing the same content globally, and thus there have been variations in the types of shows streamed across this platform based on the local country or region. However, with the right VPN, the user can enjoy their desired country's vast content library. Apart from that, you can always enjoy Netflix streaming using the perfect location changing tool – TailorGo, to get your location changed without any hassle.