If you plan to enhance your Pokémon GO experience, then Poké Ball Plus is the perfect accessory for you. Pokémon GO has been around for quite some time. Usually, mobile games do not last this long, but Pokémon GO is still going strong thanks to its innovative gameplay.
Pokémon GO's primary idea is for the players to get up on their feet and physically look for Pokémons using their devices. However, sometimes this task is impossible due to network limitations. This is where Poké Ball Plus can help you out.
So in this article, we will tell how to use the Poké Ball Plus efficiently. We will also give you some tips on how to play the game without even leaving your home.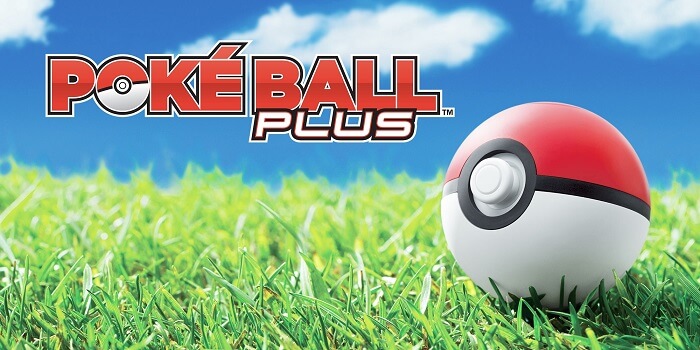 Part 1.

What Is Poké Ball Plus?

Unfortunately, many Pokémon GO players aren't aware of the Poké Ball Plus device. For those who don't know, Poké Ball Plus is basically an additional controller that allows you to play Pokémon GO without even taking out your phone.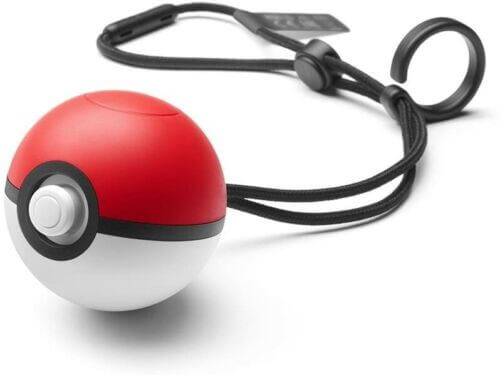 You simply have to connect the device to your phone using Bluetooth, and you're good to go. The device will vibrate and show different colors based on different operations. The Poké Ball Plus is essentially an enthusiast item. It isn't necessary to play Pokémon Go, but it can enhance your experience.
A different version of Poké Ball Plus is also available, which can be connected to your Nintendo Switch. This Poké Ball Plus can be used to play Pokémon Scarlet and Pokémon Violet: Let's Go Pikachu and Eevee.
Price Of Poké Ball Plus
The price of Poké Ball Plus may vary depending on where you're buying from. You can buy it anywhere between $50 to over $200. You might be wondering why it costs so much. It is because Nintendo has discontinued the original product.
You can only buy the Poké Ball Plus through sites like eBay and CraigsList. Since it has been discontinued, it has become a valuable item for game collectors. You might have to break your wallet while trying to buy it.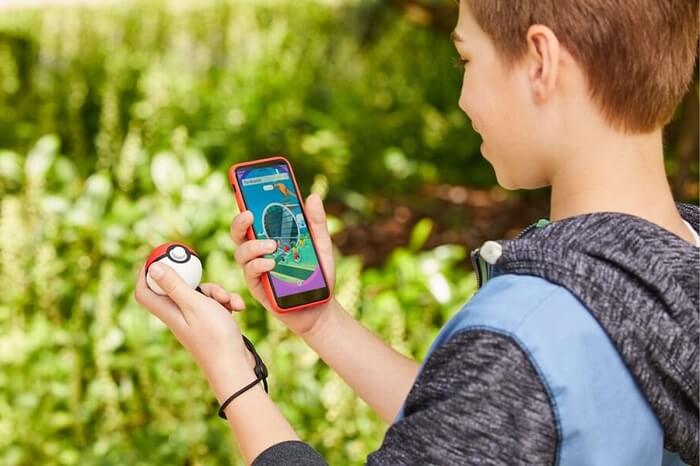 Let's discuss a few pros and cons of the Poké Ball Plus so you can decide whether you want to buy it or not.
Pros
The Poké Ball Plus lets you play Pokémon Go without having the app open all the time.
The Poké Ball Plus will notify you of things like Poké Stops or nearby Pokémon.
You can catch Pokémons using just the Poké Ball Plus. All you have to do is click the button on it.
Cons
The Poke Ball Plus can be really expensive. It is quite hard to find a Poke Ball Plus in good condition and at a reasonable price.
You still need your phone to use the Poke Ball Plus. It won't provide you with a truly wireless experience, as you need to have your phone nearby while using the Poke Ball Plus.
It has a slight learning curve to get used to it.
How To Pair The Poke Ball Plus To Your Device
The process of pairing the Poke Ball Pro to your Android or iOS device is similar. To connect the controller to your iOS or Android device, you need to follow the steps below:
Step 1: Make sure your Bluetooth is enabled on your device.
Step 2: Launch Pokemon GO and click on the Poké Ball icon at the center of the screen to open up the menu.
Step 3: You'll see a gear icon on the top right corner of your screen. This icon leads to the game's settings. Click on it to continue.
Step 4: Now allow access to Pokemon GO using your Bluetooth. A pop-up will appear; you need to press OK.
Step 5: Scroll to the very bottom of the options menu and click on Poké Ball Plus.
Step 6: Now press the top button on the Poké Ball Plus to enable pairing. After a few seconds, it should appear in the list of accessible devices.
Step 7: To connect your Poké Ball Plus, choose it from the list of available devices.
Part 2.

How To Spoof Your Pokemon GO Location?

What if we tell you there's a much more convenient way to play Pokemon GO than Poke Ball Plus? There's a method called spoofing that allows you to play Pokemon GO without even moving from your couch.

You need to use a third-party application to spoof your Pokemon Go location efficiently. Such applications are called Pokemon Go Spoofers. You can use these Pokemon Go spoofers to change your Pokemon Go locations.

While many Pokemon Go Spoofers are available on the market, the best one is definitely UnicTool TailorGo. You can use this application safely to simulate location on iPhone/iPad and alter GPS position to any place in the globe.
UnicTool TailorGo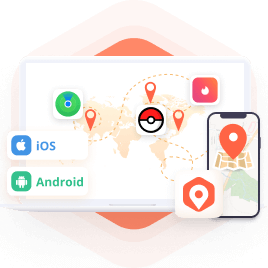 Pokémon GO Spoofer
iOS 16 Public and iOS 16.1 Beta Supported.
It is not only compatible with AR games but also functions perfectly on communication apps like WhatsApp and Messenger.
It intelligently detects customized routes and stimulates GPS movement accordingly.
It allows you to vary your speed and change your direction according to your needs.
The Historical Records feature remembers your favorite spots for future visits.
The GPS joystick gives added flexibility allowing you to change your direction conveniently.
It allows you to plan a path and have it auto-move at a certain speed. With such a strong capability, you may simply play location-based AR games like Pokemon Go at home.
The best part about TailorGO Pokemon Go spoofer is that you don't have to jailbreak your device or reset any of your data. You simply need to install the app and use it. TailorGO will give you a free trial first to familiarize you with this software before purchasing it.
Moreover, TailorGO is a much cheaper alternative to getting a Poke Ball Pro, as you won't find a new one for under $200. The TailorGO is also reasonable as compared to other Pokemon GO spoofers available on the market.
1

Download, install and launch TailorGo on your computer. Then connect your device to the computer.

2

For iOS devices, directly select one mode from the interface: Teleport Mode, Two-Spot Mode or Multi-Spot Mode. For Android users, enter the Gaming or Soical Mode first. Then select a destination or plan a route.

3

Get your location changed or finish simulating GPS movement.
Conclusion
We hope this article will answer all your queries related to Pokemon Ball Plus. Make sure you read the section about Pokemon Go spoofer carefully. It can be really helpful if you want to catch as many Pokemon as you want.
Using a Pokemon Go spoofer is actually very safe, and your account will not be affected by it. So give TailorGO a try, and you won't be disappointed.