Many people across the continents use the WhatsApp live location feature for ease of tracking and safety. Sometimes, however, things can go wrong and WhatsApp live location stops updating. If this mayhem strikes, you ought to understand why it happened and how to fix it. In this article, we make things easier for you by giving you a detailed guide on the issue of WhatsApp live location not updating and how to fix it.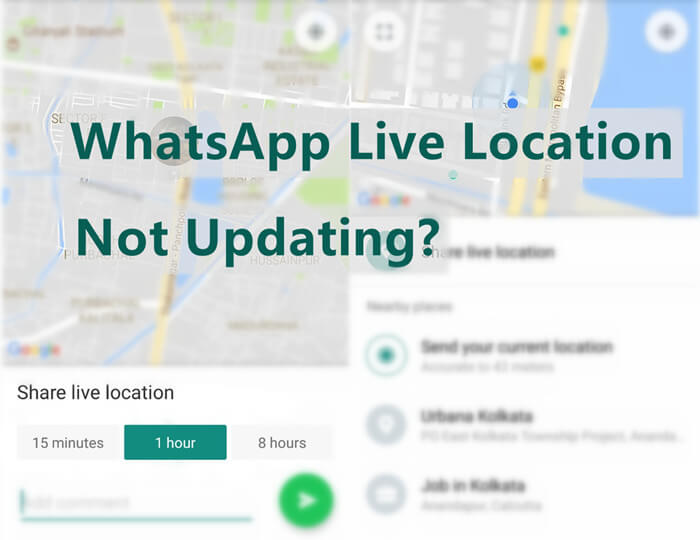 Part 1.

Why Is WhatsApp Live Location Not Updating?

When you choose to share your WhatsApp live location, you expect it to update as you move from one location to another. While this is true, there are certain instances WhatsApp live location not working. You change your real location, but it is stuck with the last location it is shared. Some of the causes are:
1. Poor Internet Connectivity
To update your location continually, you need steady internet connectivity. WhatsApp live location depends on internet connectivity to fetch your GPS location and share it with the target people. Both the source device and the target device should have a steady internet connection. Otherwise, fetching and sharing of your GPS information will be interrupted.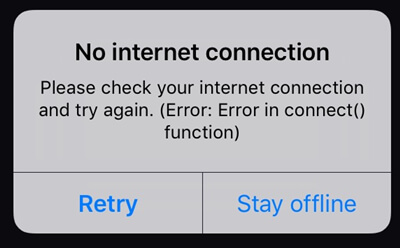 2. Incorrect Date and Time
Wrong date and time will make your device behave abnormally. For your device to run accurately, you need to sync it with your local time. Otherwise, you will struggle to find your location on WhatsApp, and WhatsApp live location not working issue occurs when you share your live location on WhatsApp.
3. Disabled Location Services
Before using WhatsApp live location feature, you should first check if the location services for WhatApp are enabled. If you haven't given permissions for WhatsApp to access your location information, WhatsApp are hindered from updating your live location normally.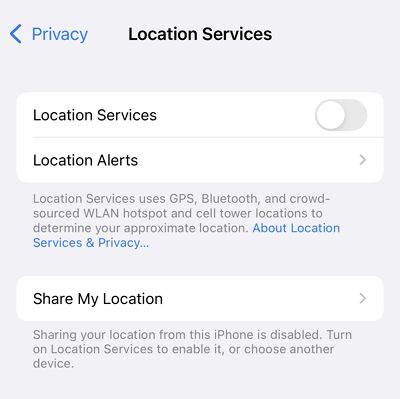 4. Device Issues
Some serious issue with your device hardware or software can trouble the location finder application. This hinders the smooth operation of location sharing and can lead to WhatsApp live location not updating issue.
Part 2.

How to Fix WhatsApp Live Location Not Updating?

After identifying the common causes of WhatsApp live location not updating error, it is easier to find the probable solutions. So how to update WhatsApp live location? some of the plausible solutions include:
1. Turn On/Off Internet Connection
Fix the internet connectivity to ensure a steady internet connection on the two devices. Turn on your cellular data or Wi-Fi for both devices. Troubleshoot if the cause of the poor internet connectivity is beyond turning on the internet.
2. Set Your Time Automatically By Internet
Check that the time and date on your device are correct. If not correct, you can update your time easily by clicking Setting- Date/Time- Set Time Automatically.
3. Enble Location Service
Make sure that the location services are enabled on your iPhone devices or Android devices. Clicking Setting- Privacy- Location Service to check if you have turned on your location service
4. Reset your Location and Privacy
Reset location and privacy - a tweak in your location settings and privacy can prevent WhatsApp live location updates. Therefore, it makes sense to reset location and privacy settings to remove settings alterations blocking the location updates.
5. Update your WhatsApp and your Phone
Make sure your WhatsApp is updated version is very necessary, we all know the updated version of app or system would fix the bugs like WhatsApp live location not working.
6. Reboot or Reset your Device
Reboot or hard reset your device - if there is a software glitch on your device that is affecting location sharing, rebooting or hard resetting is often a quick fix.
Part 3.

WhatsApp Location & WhatsApp Live Location
1. What Is WhatsApp Location & WhatsApp Live Location
The WhatsApp location function is an essential feature in WhatsApp that allows WhatsApp users to share their location in a chat. You can choose only to share your current location or WhatsApp live location. Your current location is a static point showing just where you are, while WhatsApp's live location is dynamic and it changes as you move.
WhatsApp live location allows users to share their real-time location and is end to end encrypted. To be more specific, you can choose the people you want to share your location with and for how long. You can stop sharing your live location anytime you want or simply set it to expire after a given time.
2. How to Send WhatsApp Live Location
Step 1. First, you need to enable the location settings for WhatsApp on your phone.
Step 2. Launch WhatsApp and open a chat with the contact you want to share your live location. If you want to share your location with a group, simply open that group chat.
Step 3. For iOS devices, tap on the plus icon on the left side of the chatbox. For Android devices, click the paperclip icon at the far end of the text field. Choose Location from the options displayed.

Step 4. On the subsequent page, tap on the Share Live Location tab to show your movement.

Step 5. Choose the period you want to share the live location for. You can also add caption then send it. If you want to terminate location sharing, just tap on the Stop Sharing option.
Part 4.

How to Fake WhatsApp Live Location?

There are several scenarios you would want to fake your WhatsApp live location, which include:
If you want to keep your location private - Maybe you don't want your friends or family members to know your true location because you don't want to be bothered or interrupted.
If your security is at stake - sharing your true WhatsApp location makes you vulnerable to insecurity because your targets can easily find you. Hiding your true location can help deflect them to the wrong location and won't accurately locate you with ease.
If you want to trick friends or employers by matching their desired location - This is common, especially if your true location is a hurdle in achieving something.
Now that you understand the common scenarios of faking a WhatsApp live location, you ought to have the right tool to fake your real location. Fortunately, UnicTool TailorGo is the perfect tool for you. This tool simplifies the way you fake GPS locations and simulate GPS movements. It is equipped with several outstanding features that make your movements natural and difficult to unearth.
Change location to anywhere with simple clicks.
Simulate GPS movement in a natural and smooth way.
Move along the route you design with customized speed.
Historical Records, Saved Spots and Saved Routes are some useful highlights.
Compatible with both iOS 7 and later as well as Android 5-12.
The free trial version offers some functions for initial experience.

1

Download, install and launch TailorGo on your computer. Click the "Get Started" button and grt your device connected.

2

To fake WhatsApp live location, you need to simulate GPS movement. Choose either the Two-Spot Mode or Multi-Spot Mode, then plan a route to move along.

3

WhatsApp will use the fake location information as you wish.
Conclusion
In this article, you have learned everything surrounding WhatsApp live location not updating error. You now know why this problem occurs and how to fix it. Furthermore, you have known the best way to hide your true WhatsApp live location for privacy or safety with UnicTool TailorGo. Download it today to get the free trial and intelligently fake your live location!