English is lingua franca, but you can find many versions of it around the world. The accent of Americans is different from Australians. If you want to sound like an Aussie a voice charger with AI technology if you want to sound like a native Australian English speaker.
With an Australian accent generator, turn your English text into a professional speech using male and female voices. These tools and software are ideal for e-learning, presentations, and videos to increase accessibility. To help you choose the best suitable one, here we have listed some best Australian voice generators.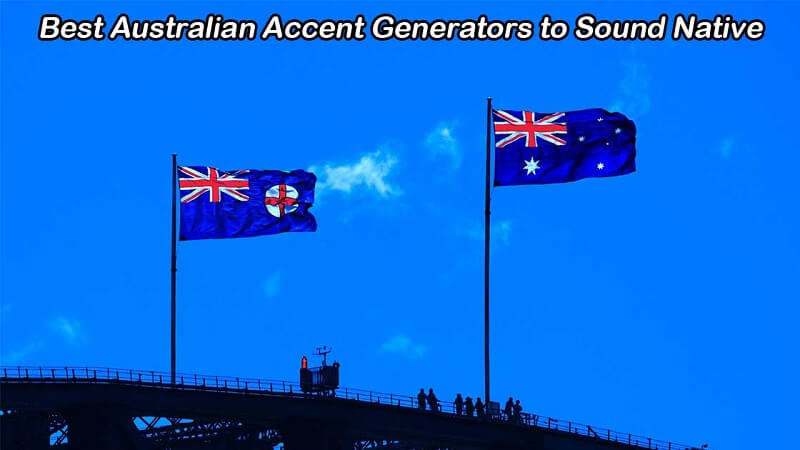 Part 1.

Best Australian Accent Generator Text to Speech Online

If you are not a native speaker, you might find it difficult to sound like a native speaker as it is nearly impossible to eliminate the touch of your native language. To professionally sound like an Australian, explore these text-to-speech online tools.

As the name reflects, it is designed to play with your voice to let you sound like your favorite voice. Due to lack of space on PC and mobile, you can use this tool without downloading. All you need to do is to visit the website, write whatever you want, and here you go.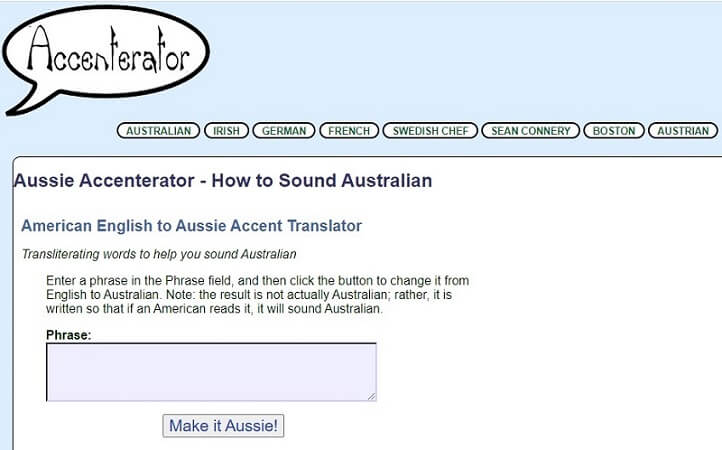 Key Features
Accenterator features 11 voices and languages, including Beaker, Scooby, etc.
The interface features a small or simple text box that allows you to add the text and generate a fine piece of speech without uttering a word.
The free interface is accessible from all devices such as mobile, tablets, or laptops.
Pros
Convenient and fascinating user interface.
The efficient tool has set voice modulation at the distance of 3 to 5 clicks.
Affordable tool.
Cons
Some paid subscriptions usually fall out of the range.
Play.ht is the professional web-based Australian accent generator that offers top-notch text-to-speech features. As it relies on AI to produce audios and voices from Amazon, Google, and Microsoft. The tool is especially useful for producing natural voices.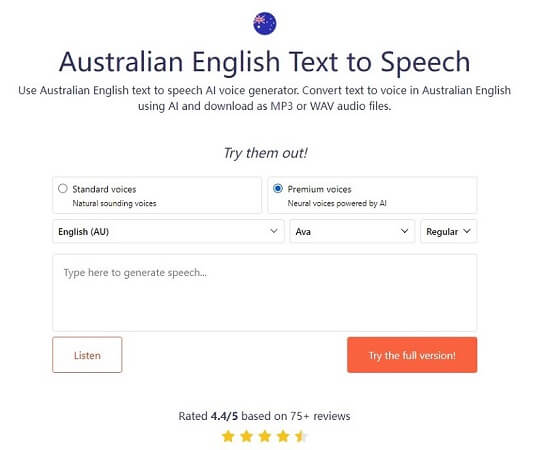 Key Features
ht has a huge database offering 570 distinct AI voices and supports around 60 languages that can be used for commercial and personal purposes.
The addition of AI technology accurately detects and scans every punctuation to produce accurate speech in your required accents.
It contains a text box in the interface where you can type the voice select, language, gender, and get your job done.
These voice changers allow you to customize the voice and do experiments to come up with a distinct voice.
ht also focuses on voice inflection to fine-tune speech tone.
Pros
You can download the edited voice into MP3 or WAV format.
Easy to use and interactive UI.
Allows a free version but with limited features:
Cons
Purchased features are unnecessarily expensive.
Are you a voice artist or often come across voice modulators? You must be aware of ResponsiveVoice Australian accent generators. No need to read aloud, record sound and then tamper it to sound like Australian; scan your paper, and here you go.
Key Features
ResponsiveVoice is an HTML5-based text-to-speech library that reads the text with high accuracy and generates the piece of speech.
AI technology has significantly improved text reading and punctuation detection.
This online tool contains a huge library of pre-designed voices and supports over 20 languages.
Pros
Easy to use and beginner's friendly interface.
Accurately converts the text to speech.
A great variety of filters.
It is an efficient tool that allows you to change your voice in a few minutes.
Cons
The free version contains limited features that limit the functionality.
Part 2.

Best Voice Changer to Sound Like Australian Accent

Try out these well-known voice changers if you want to generate the Australian accent without typing because typing consumes too much time. They are effective and accurately detect the voice and change the voice into the desired voice.

MagicVox is one of the best voice chargers to sound like a girl, boy, alien, robot, etc., but the Australian accent is different. It integrates with multiple platforms to make your sound native Australian in real-time. Now, conduct your meeting yourself without hiring a translator or speaker.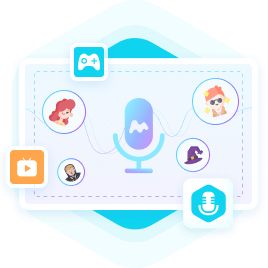 A Real-Time Voice Changer
MagicVox facilitates the user to create their very own customizable voice.
The addition of a voice studio allows you to adjust the parameters such as pitch and frequency to give desired results. You can make customized accents with the help of these features.
It is a real-time voice changer that allows you to conduct virtual meetings and conferences with a third person's help.
MagicVox never compromises privacy. You can become an Aussie without being caught.
Pros
Interactive and easy-to-use interface.
Change the accents with a few clicks.
Customize your voice with unique effects.
Cons
MagicVox also has a few features in the free version, which limits the customization.
How to Use MagicVox Voice Changer to Change your Accent on PC
Step 1: Go to the web and download UnicTool MagicVox from UnicTool's official website. When downloaded, install it on your PC.
Step 2: Configure your microphone and headphone as the default input and output device.

Step 3: Go to the platform you want to play- Click Audio settings and select MagicVox as your default audio device.
Step 4: Now the MagicVox app on your PC separately and select any voice to sound like celebrity. Select the same voice from keybinds, your voice will be changed.

Step 5: You can also get a custom voice by navigating to VoiceStudio. Here, you will have to adjust the custom setting to sound like a deep Robot, like Pitch Shifter, Reverb, Tremolo, Distortion, etc., to get the voice like Indians.
With practical and valuable features, Voicemod has made it to number two. This software is a few steps behind the MagicVox. It helps people worldwide take charge of their voice and customize whatever they want. It is ideal for fun, entertainment, and professional purposes.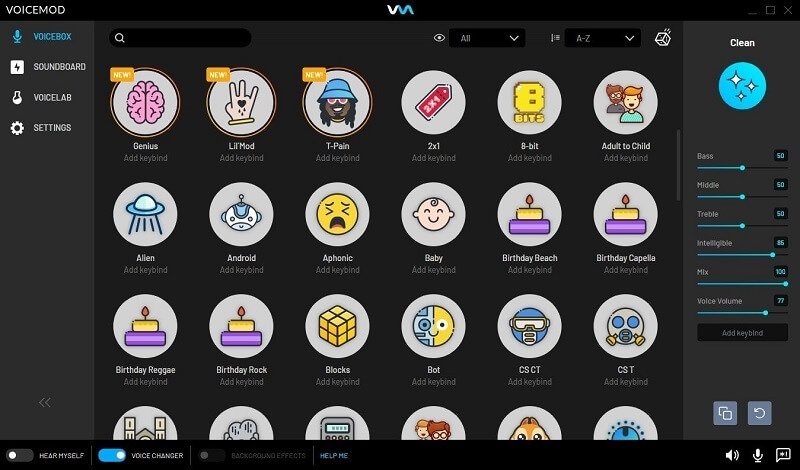 Key Features
Its AI-based technology accurately understands speech and text to produce fine audio. Voicemod can turn the text into an image if you do not have the recording.
This real-time voice changer allows the user to add effects during the live call or streaming on YouTube and other platforms.
The constant updates have made it the best Australian accent generator to produce a flawless speech.
You can record and create your unique sound effects for the software.
Pros
Compatible with all versions of windows.
Easy to use and install.
Supports a PGC platform.
You can make customization to generate your distinct voice.
Cons
Sometimes it shows glitches even in the premium version.
Clownfish is known as one of the best for voice modulation. It is a simple, effective, and practical Australian accent voice generator. Accents are not the voice but the style of speaking English. You can generate the accent with a little modulation in pitch frequency and other voice parameters.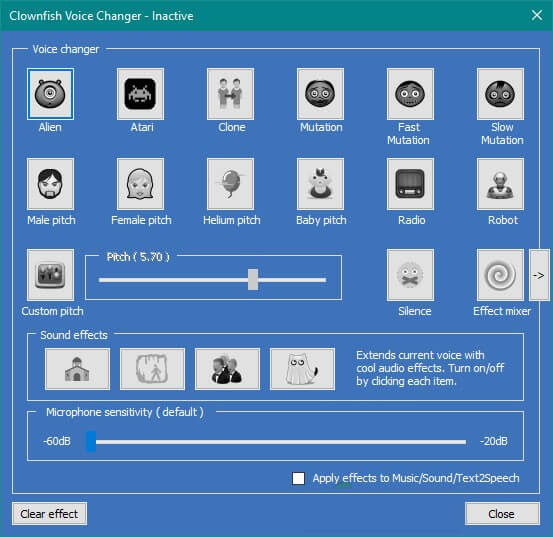 Key Features
It is equipped with a sound player that helps play and produce different kinds of voices with different effects.
Clownfish is incorporated with voice assistance. It is a valuable tool that can convert the text into speech and allows you to prepare an entire script and speech in Austrian accents.
Clownfish seamlessly integrates with windows and automatically connects with application having access to microphone.
This Australian accent generator features a wide range of voice filters to offer speech in different sounds. You can use this tool to add voices to the video.
Pros
It offers an intuitive interface.
Beginner-friendly software with no technical skills required.
Converts text to speech.
Cons
Offers limited features in the free version.
Part 3.

Best Australian Voice Changer App

Online tools do not allow real-time voice changing and require good internet; otherwise, they will consume half of your day. To help you with this, here are the best voice-changing applications to use on mobile.
1. Ownage Pranks
The Ownage Pranks powers the Prank Call Voice Changer App on Users can download this app seamlessly on their devices. It is a fake call voice changer that can even customize your voice for the Indian accent. Here are it's few features:
It is one of the best applications to prank your friend with hilarious pranks and Arabic and other languages, available on both Android and iOS devices. Select the language to get the pranks. It features multiple prank quotes and is categorized accordingly, such as VIP pranks, Dating, love, etc.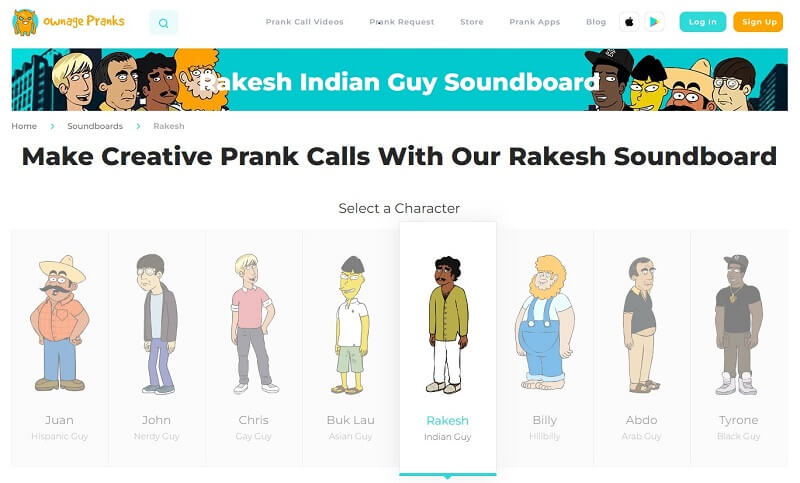 Key Features
OnPage pranks is a highly compatible application that seamlessly runs on all phones, including iOS and android. It is available in both istore and playstore.
It allows you to select the language Australian and send the pranks, but you cannot generate the desired speech you are looking for.
Pros
Prepared and hilarious pranks are available.
Easy to use with an interactive interface.
It is free with some paid features.
Cons
It does not allow me to generate the speech in an Australian accent.
2. Celebrity Voice Changer
A celebrity voice changer is a powerful tool that aims to produce speech in the voice of a celebrity, but it does not put limits. You can professionally create the Australian accent speech within minutes. All you need to do is select the Australian celebrity, enter the speech, and you are done. You can talk into the mic and change your voice into an Australian accent on your Android and iOS devices. The features of this app are: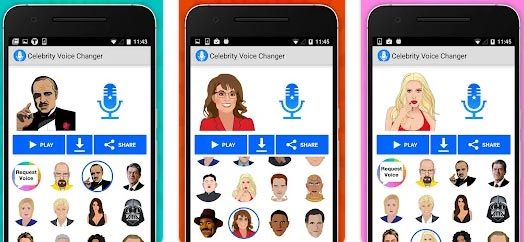 Key Features
It comes with many preset voices of celebrities to sound like a star or give a professional speech during the virtual declaration.
You can add extensions, then click and speak to become a native Australian speaker.
The most considerable feature is that it automatically detects the silence. It means you can expect no ellipses and unnecessary pauses during the speech.
Pros
It is an easy-to-use mobile application.
Interactive interface.
Converts the voice into recording to share across platforms.
Cons
It is an expensive voice changer compared to others in this group.
The Bottom Line
Australian accents are not only used to prank friends with fake offers, but the massive success of such tools has made it to the professional market. If you often have to make speeches in unique accents, this platform will definitely help.
For this purpose, if you are looking for an Australian accent generator, you are at the right place. Go through the above list and select the online, mobile, or PC to produce voice effortlessly. However, in our opinion, UnicTool MagicVox is the best tool as it offers real-time voice changes with high quality.