Dug Days, also known as "Up," has received mostly good reviews for its voice acting, message, positive role models, humor, and emotional depth since it came out. Pixar's popular film, Up, is getting a sequel in the form of a short film called Carl's Date movie, which is based on the 2009 movie. It will release on June 16, 2023. We will delve into this emotional short film and provide powerful TTS Ai voice generators to recreate the scene from Carl's date for its fans.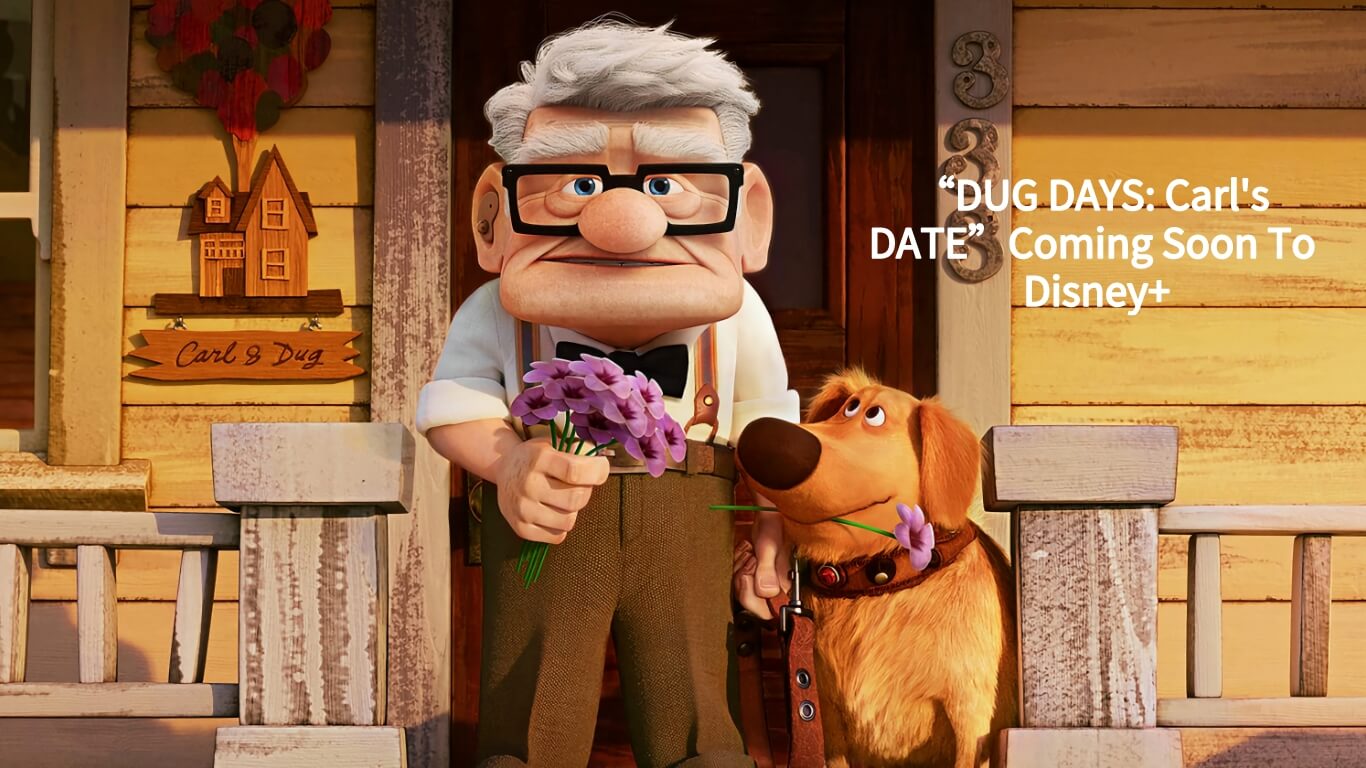 Part 1. What Carl's Date TrAiler Tells About?
Carl Date is a new animated film made by Pixar. It's about a man named Carl who goes on a date for the first time since his wife passed away. He doesn't know much about dating, but his friend Dug helps him out by giving him advice on how to make friends and feel more relaxed before the date. Carl's Date Pixar Trailer is written and directed by Bob Peterson and produced by Kim Collins.
Part 2. Who Voices In The Carl's Date Pixar Trailer?
Carl's Date Ed Asner
Ed Asner, who was known for his roles in movies like Up and Elf, passed away in Los Angeles at the age of 91 on August 29, 2021. Before his death, he had recorded his authentic voice for the character Carl in the film "Dug days: Carl's date" The director, Bob Peterson, confirmed that Asner's voice is included in the Carl's date 2023, as they were able to record with him a few months before he passed away. This film serves as Asner's final voice role.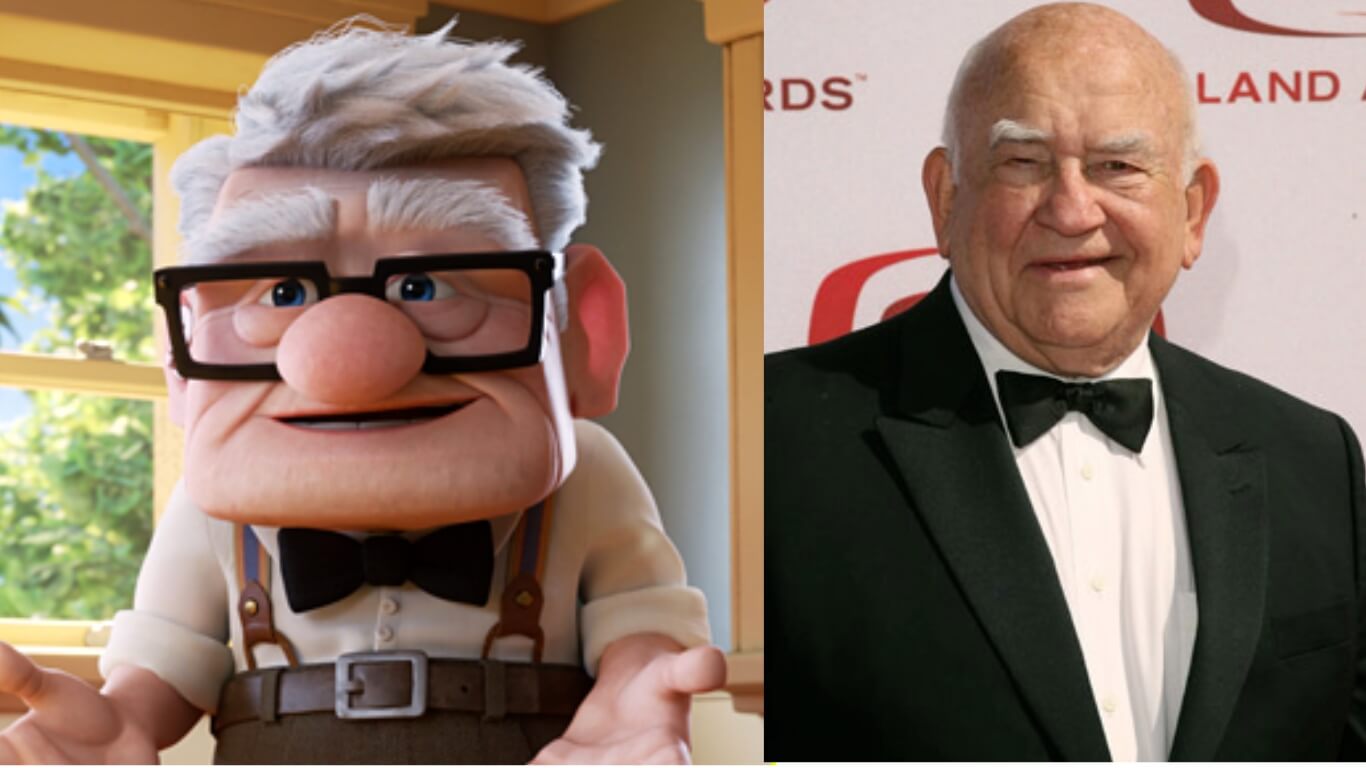 Dug Days Carl's Date:Bob Peterson
In Dug days: Carl Date, Dug is not just a side character. He plays an important role and has managed to change people's minds about dogs, even those who prefer cats. The voice actor for Dug, Bob Peterson, has impressed many with his talent. Peterson is known for voicing characters like Roz, Dug, and Mr. Ray in other movies.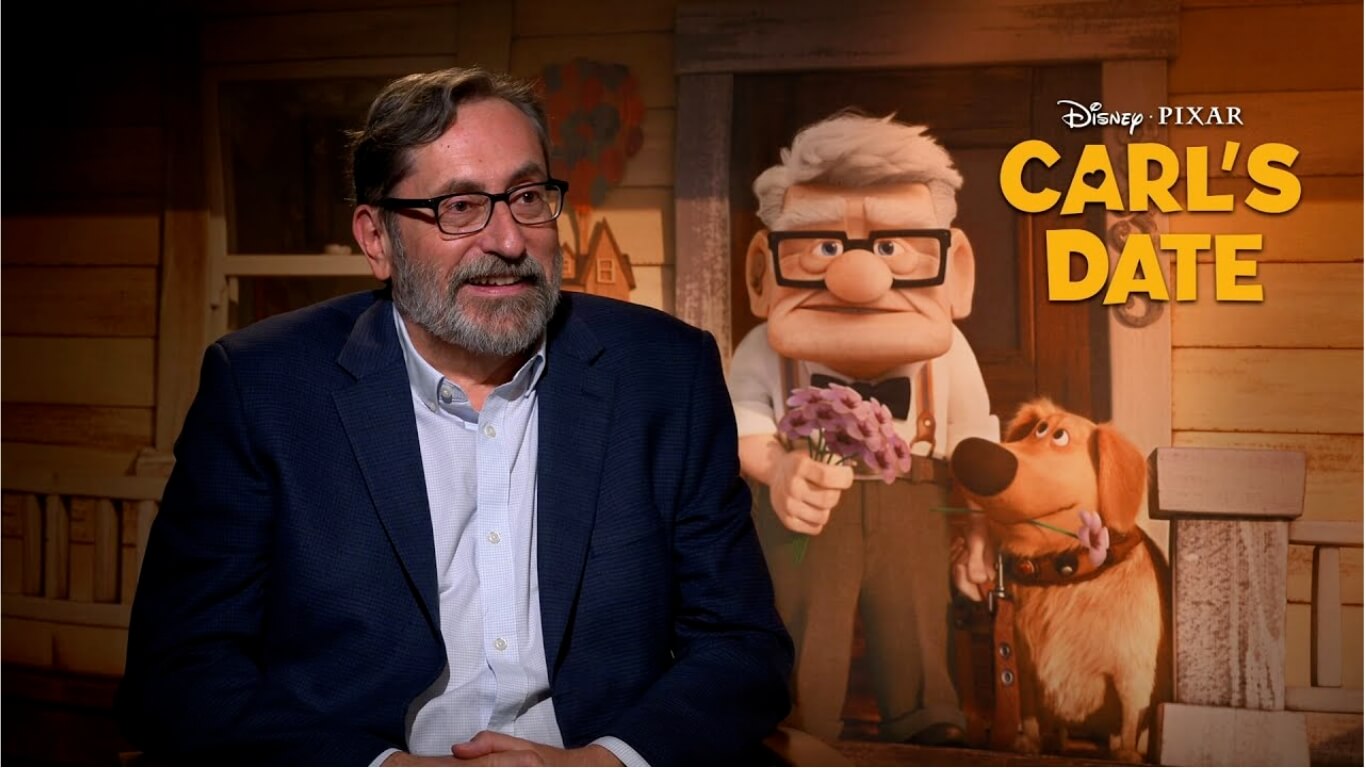 Part 3. Bonus: Reproduce Carl's Date Scene Using TTS Ai Voice Generator
VoxMaker
If you are fan of Ed Asner or Carl's date disney, there is a good way to replace Ed Asner or Carl's date voice in reality- using TTS Ai voice generator Voxmaker.
VoxMaker is a useful tool that can turn written text into spoken words. It has excellent voices and a user-friendly interface. Using VoxMaker, you can make your own Eric voice by recording your voice or editing existing voice samples.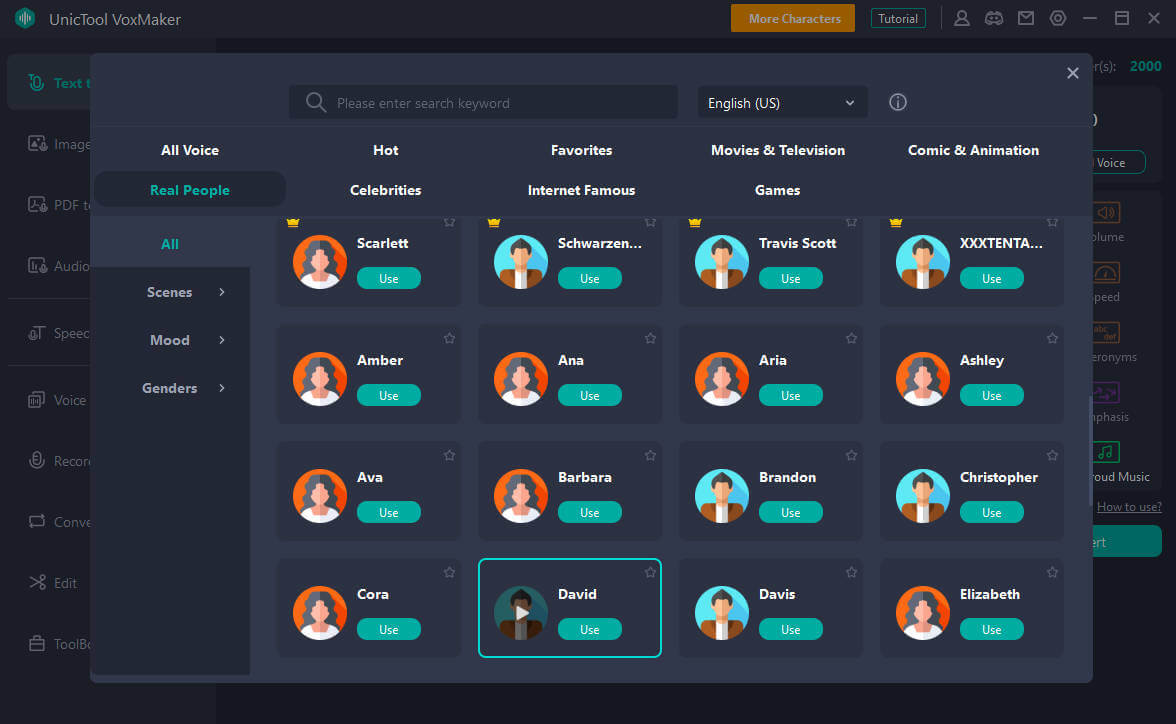 Key Features
Export songs in various formats like MP3 and WAV.
It works in over 46 languages worldwide and offers 100+ accents and numerous voices.
It quickly generates Eric's voice for text-to-speech conversion.
Perform dubbing in over 46 languages using TTS capabilities.
It provides various functions like Text-to-Speech, Speech-to-Text, Voice Recording, Video Conversion, and Audio Editing.
You can adjust the speed, pitch, and volume while using the Text-to-Speech feature.
Here is steps to how to use it.
Step #1: Launch the Voicemaker and go to the "Text to Speech" tab.
Step #2: From "Voice Type," select voice from one of 3 different ones available.
Step #3: Enter your text in the below-given section and press "Convert".
MagicVOX
If you are not satisfied with tts ai voice generator, here we recommend one powerful real-time ai voice generator-Magicvox. It is a strong voice changer tool that you can easily download without paying. It has many different voice filters, so you can have fun playing tricks and being creative. It works with lots of languages too. If you want to make your voice funny, this free and fun voice changer app is perfect for you.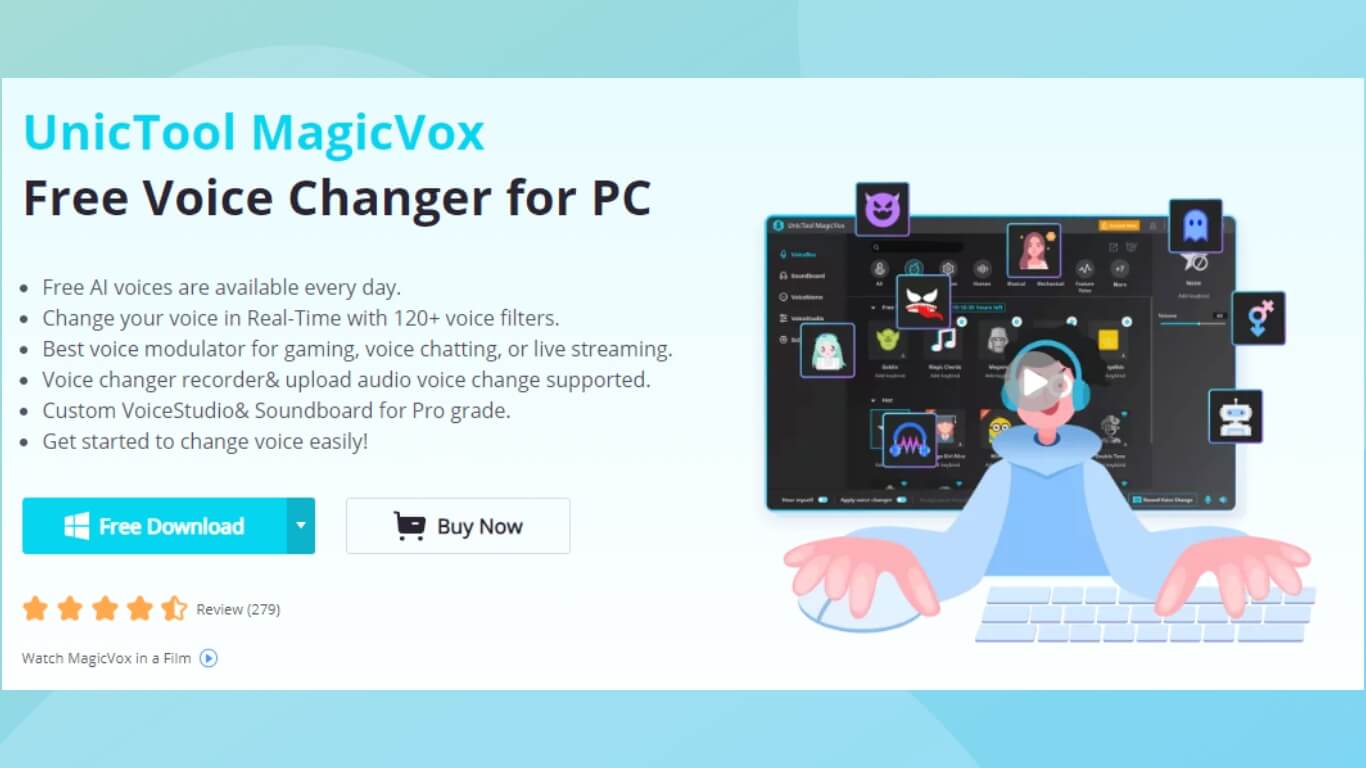 Key Features
Instantly change your speech in real-time.
Easy-to-use interface and lots of options to customize.
It quickly generates Eric's voice for text-to-speech conversion.
Save both time and money by using MagicVox instead of hiring expensive voice actors or studios.
Get a realistic AI voice experience with MagicVox.
Access a wide range of accents and voices in 48 different languages with 3000 voices
MagicVox Pokimane AI Voice steps
Step 1 Download MagicVox: go to the web and download UnicTool MagicVox.
Step 2 Choose device: configure your microphone and headphone as the default input and output device.
Step 3 Change voice: click Audio settings and select "Voice Changer Virtual Audio Device" as your default input device.

Step 4 Platforms setting: Now the MagicVox app on your PC separately and select any voice. Select the same voice from keybinds, your voice will be changed.
Part 4. FAQs About Dug Days: Carl's Date
When Does Carl's Date Come Out?
Many fans of Up is wondering Carl's Date release date. It was announced on December 19, 2022, that the last short film, called Carl's Date, will be shown only in theaters. It will premiere alongside Pixar's movie Elemental on June 16, 2023.
What's Carl's Date Movie Length?
Becuase it is a short movie, so people will wonder Carl's Date movie length. There is no still official statement.
Where Can You Find Dug Days Carl's Date Videos ?
You can go to disney official website or relative social media chanel on Yotube to watch it for free. Like @DisneyUK
Conclusion
Get ready for an exciting and heart warming experience as Carl's Date movie hits the big screen on June 16, 2023. Whatever your are fans of Carl's Date or Ed Asner, you can use tts ai voice generator to replace the familiar moving voices in the film.