A voice changer lets you change the pitch and tone of your voice by adding distortion to your original voice. It is also a voice enhancer used for fun or vlogging purposes. TeamSpeak is a VoIP communication system that is used for online gaming generally. Using the TeamSpeak voice changer, the gamers can easily enhance or emulate their voice to have fun with their audience if they are live streaming or talking in a different tone with other gamers playing the game. These are available in the form of plugins and for Windows OS.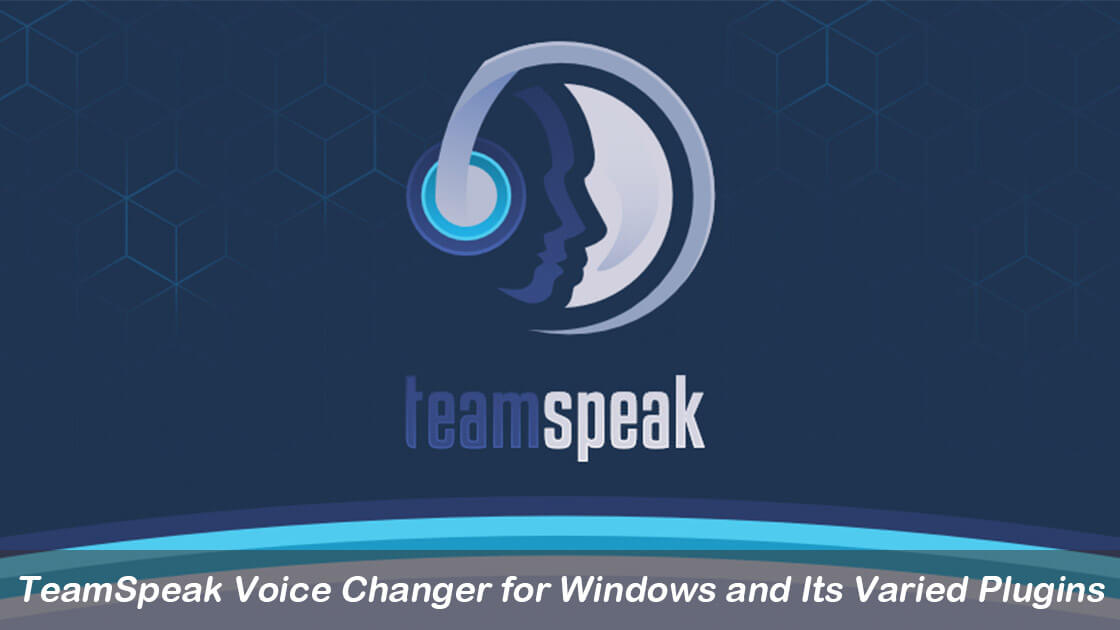 Part 1.

Best TeamSpeak Voice Changer For Windows

A perfect voice changer for Windows OS. It is a real-time voice changer perfect for changing the voice of the gamers while playing Fortnite, World Warcraft, League of Legends, etc. This voice changer's features are as under: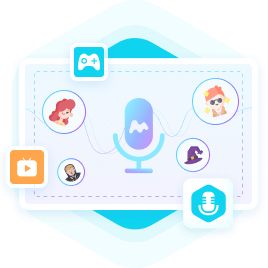 A Real-Time Voice Changer
In just one click, you can change into 200+ voices
Voice changing effects and the background sounds are cleared to make sounds clearer.
Apart from gaming, use it during live streaming or chatting with your friends and audience.
A soundboard allows you to import the WAV or MP3 audio files to maximize the effects.
Get voice memes effect for gaming too.
Pros
Effortless import of the enhanced voices
Customize your voice for the TeamSpeak platform
Add beautification to your voice and become confident while interacting with others
Cons
Only paid version comes with more voices and not the free version.
The voice changer is exclusively for the Windows platform. The audio media files are supported from your PC. This voice changer is excellent to be used for VoIP platforms like TeamSpeak. Its features include: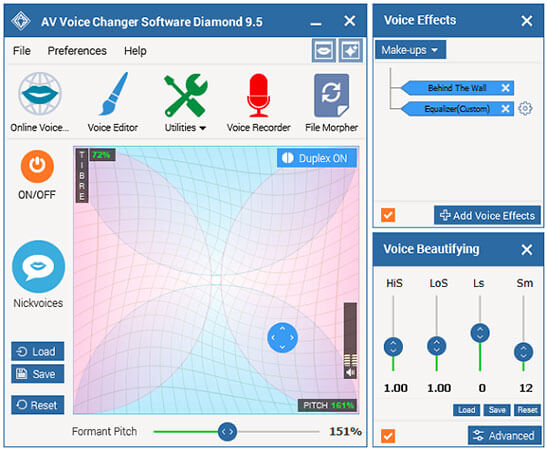 Key Features
You can use it with communication systems and instant messaging systems.
You can change your voice in real-time while interacting with others
You can use the mic and the audio headphones to use the voice enhancer
Control the pitch and the speed of your voice
Pros
You can seamlessly integrate this audio voice modulation device within two to three easy steps.
You can keep changing the voice effects until you are satisfied with the particular voice.
After changing to morphed voice settings, you can use the TeamSpeak with a changed voice automatically.
Cons
A complete rewrite for the TeamSpeak version has attracted some malicious bugs.
A few users are not able to use the paid version.
The Clownfish voice changer for TeamSpeak is a unique system available only for Windows. You can download this software for 32-bit and 64-bit versions. The audio can be converted into voices of males, females, aliens, babies, etc. The features of Clownfish are: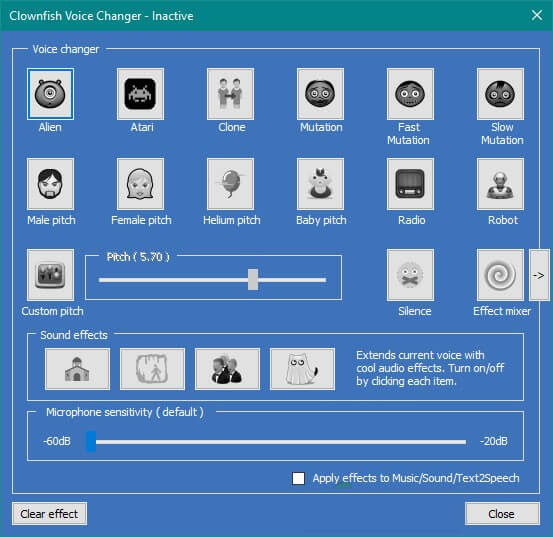 Key Features
You can customize the version of 1.66 for TeamSpeak.
The voice effects gamers can use while interacting are Clone, Atari Game, male, female, baby, robot, etc.
It supports the Virtual Studio Technology plugin and a music player that can enhance your audio control and playlist.
This voice changer plugin is for fun and entertainment that can be used while chatting.
Pros
It supports various audio formats and music players formats too
This TeamSpeak extension works great for Windows XP, Vista, 7, 8, and 10.
You can set the voice changer on your PC in a few simple steps after downloading the soundboard.
Cons
You will get enhanced voices only in the paid version
Now, you can have fun while gaming and fond memories using this entertaining voice enhancer. The Voicemod voice changer is perfect for the TeamSpeak platform that lets you sound like a Pro. The main features of Voicemod for TeamSpeak include: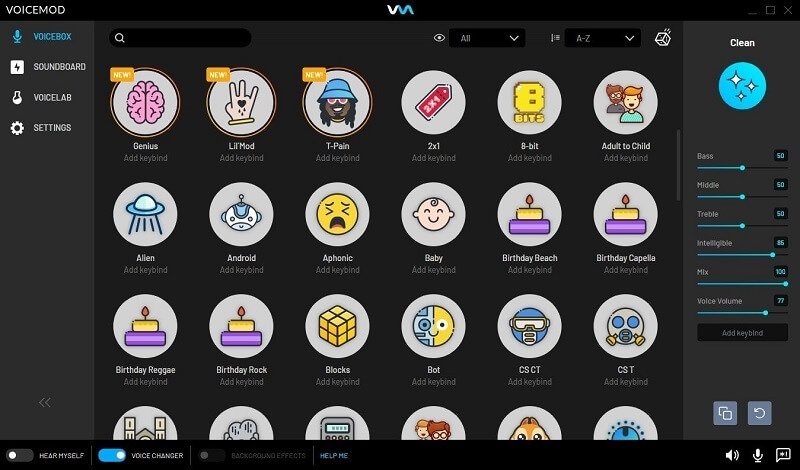 Key Features
It supports Windows 10 and Windows 11 64-Bit versions.
You can create a customized voice for the TeamSpeak platform while live streaming or online gaming.
The Voicemod offers more than 100 voice effects that you can use for the TeamSpeak platform.
You can easily download TeamSpeak and Voicemod on your PC and run them.
Pros
It is free to download a voice modulator or enhancer.
It is a live voice changer suitable for platforms like Discord, TeamSpeak, Skype, etc.
You can change the voice using the exclusive TeamSpeak soundboard, an audio device, or the microphone.
Cons
You can only re-modify your voice by downloading the full audio. It cannot be done in real-time.
This voice changer for TeamSpeak provides customized audio for Windows users. It makes impossible audio-changing effects possible by enhancing the voice and eliminating the background voices. A few of the features of this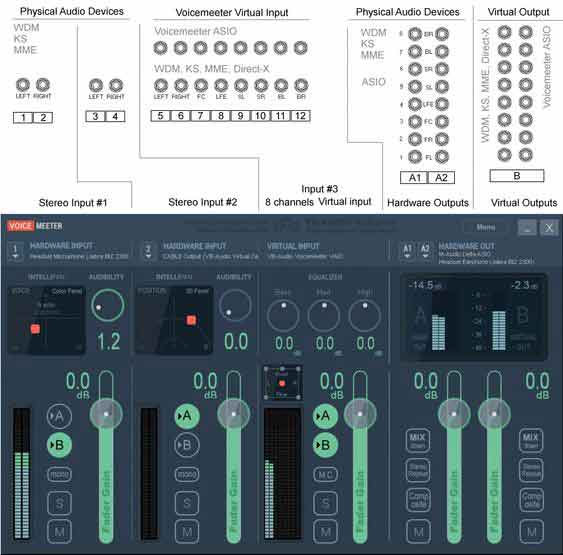 Key Features
You can use it for versatile things like online conferencing, audio management, podcast, and team gaming.
You can connect and mix your voice using the audio hardware with several outputs like USB mics and audio cards.
You can use it for varied platforms like Skype, Zoom, Video Players, etc.
It helps improves the sound audibility and presence of the voice effects.
There is a powerful audio-over-IP protocol.
Pros
You can change the voice on TeamSpeak using the Walkie-Talkie app and the private InterCom system.
It helps stream high-quality sound and effects on your TeamSpeak
You can mix and make any sound effect using the Voicemeeter soundboard
Cons
The paid version comes with versatile effects.
Part 2.

Best TeamSpeak Voice Changer Plugin

It is a popular TeamSpeak voice changer plugin that provides real-time effects while playing games with your mates. It supports varied audio formats and has a feature for playlist management. Its versatile features include the following: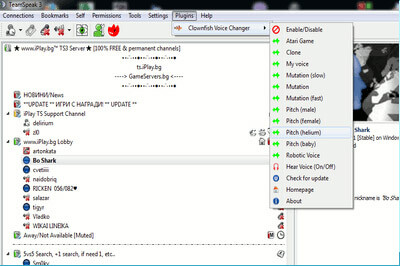 Key Features
It supports sound effects like robotic, baby, male, female, helium, etc.
You can seamlessly set the speed to fast, normal, and slow.
The TeamSpeak is for fun and entertainment.
It is based on Clownfish for Skype software features and supports Windows versions up to Windows 10.
You can even download this voice changer for Ubuntu or Linux (32-bit and 64-bit), and macOS X.
Pros
Users can seamlessly integrate the TeamSpeak within a few steps
It comes with hotkeys that let you start, stop, or install the changed voice effects version.
Change the voices in the system whenever you desire while gaming
Cons
Updating the system caused a few hassles while operating the Plugin for a few users.
It is a user-uploaded integrated voice changer for TeamSpeak. The interface looks black and white. You can download it for your Windows, macOS, and Linux versions. Its features include:
Key Features
The Deep Voice Soundpack is for fun and entertainment that you can use while gaming.
It can be downloaded for free as there is nothing special about this voice changer.
Register and log in to start with the voice changer plugin.
It is a spam-free voice changer plugin for TeamSpeak.
Pros
Do not share data with third parties. So, you can use it without any hassle.
You can change the pitch of your sound to male or female in the most fun way.
It is for entertainment purposes for gamers who can prank their friends.
Cons
A blank and simple voice changer may not attract most users.
Part 3.

How to Change your Voice in TeamSpeak?
1. How to Use Voice Changer on Teamspeak
Step 1: Download and install any of the voice changers from the provided list.
Step 2: Configure your mic or the output device with the provided voice changer.

Step 3: Open Teamspeak, go to the Options-Capture Section, click the Capture Device list and select MagicVox as your default audio device.
Step 4: Now the MagicVox app on your PC separately and select any voice to sound like robot. Select the same voice from keybinds, your voice will be changed.
2. Step-to-Step Tutorial with TeamSpeak Voice Changer Plugin
Here, you can use the Clownfish Plugin for the same.
Step 1: Download the operating system of your choice to install the TeamSpeak voice changer plugin like Clownfish.
Step 2: Open the TeamSpeak 3 app (the latest one) on your PC, and connect to the server.
Step 3: Go to the plugin option, click on the Clownfish voice changer plugin, and use the voice effects from the provided list.

Step 4: You can even change the voice's pitch or turn the microphone on or off whenever you do not want to change the voice.
Step 5: Record your voice and save it using the audio format available on your PC.
The TeamSpeak lets you change your voice when playing games and prank your friends to bring a smile to their faces. You can use it on various other platforms to prank the audience too.
The Bottom Line
The popular TeamSpeak voice changer is UnicTool MagicVox, which provides umpteen voice filters for the users. You can log in anytime after installing the tool on your PC. It offers more than 200 voice effects that you can integrate with the TeamSpeak app. These voice changers are used for your friends' or audience's fun and entertainment if you live to stream your games. TeamSpeak is the best VoIP platform for gamers, and a voice changer like MagicVox can help you tweak your voice the way you want. It can be a female, male, alien, Boba Fett, Stormtrooper, robot, or the bot voice.