Optimus Prime Voice changer gained popularity soon after the release of the Transformers series. The series consisted of five films casting multiple robotic characters. Optimus Prime was the character that gained hype due to its mechanical voice having a true leadership impact.
Inspired by Optimus Prime, many crazy fans look for a similar gadget to mimic its voice. Optimus Prime Voice Changer can be your helper in this regard. This article will acknowledge you about all the versions of an Optimus Prime Voice Changer available, helping you decide which one to buy.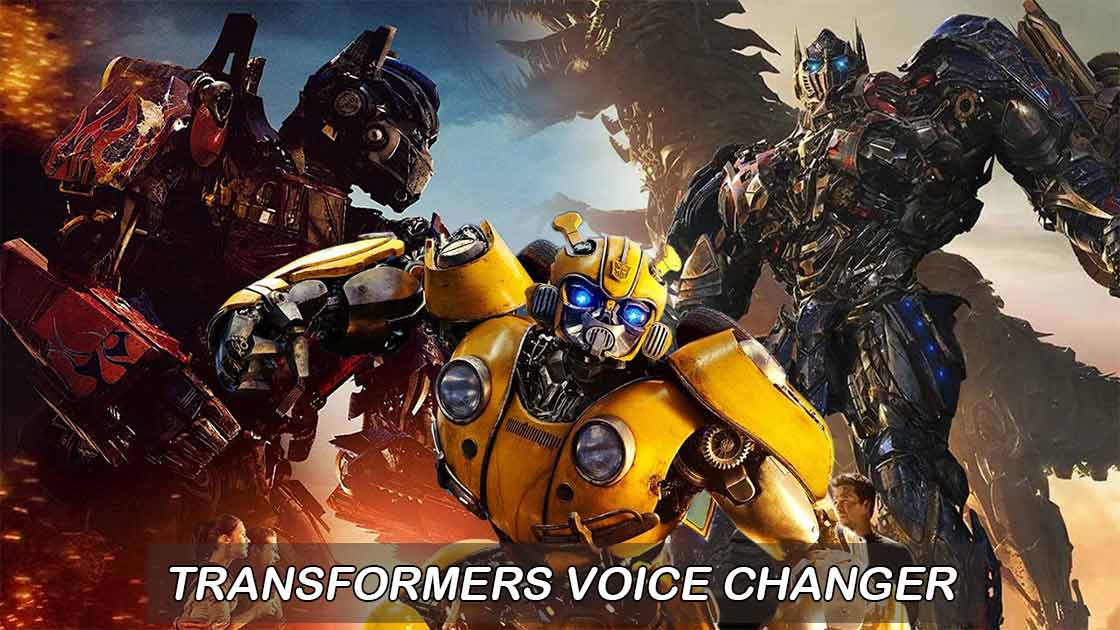 Part 1.

Should I Buy a Batman Helmet Voice Changer?

A Transformers fan must have wished at some point to sound like Optimus Prime- the inspiring leader of Autobot forces. Worry not; you got the perfect device to fulfill your wish. Transformers voice changers, including Optimus Prime Voice Changer and Megatron Voice Changer, are available on Amazon.
Transformers Optimus Prime Voice Changer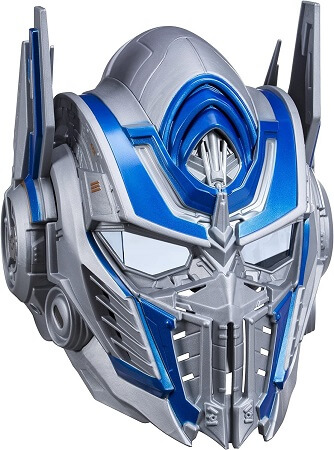 Transformers voice changer comes in the form of helmets designed according to the transformers characters. Optimus Prime Voice Changer is a blue-colored helmet for ages six years and above. Along with the voice mimicking features of Optimus prime, it is a three-dimensional helmet with additional features.
Pros
It includes 21 original phrases and sounds.
Universal size can fit different age groups.
It comes with an adjustable strap to hold your head.
Cons
It is heavy for a child of 6 years. Continuous use can result in neck pain and postural defects.
It runs on three AA alkaline batteries that are not included in its packing.
Part 2.

Best Transformers Optimus Prime Voice Changers for PC, Online& Mobile

You can still avail many options if you do not want to wear a big heavy helmet but still wish to mimic Optimus Prime Video. It is made possible through voice-changing software available for your devices. Some best options are summarized here.
1. UnicTool MagicVox- Optimus Prime and Megatron Voice Filter Available
UnicTool MagicVox is one of the best transformers voice changers for PC. Installing this program on your windows will let you add 200+ filters to your voice and preserve your identity.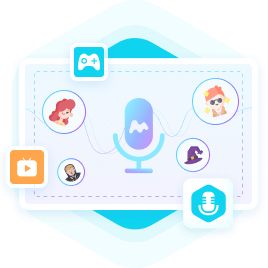 A Real-Time Voice Changer
Offers more than 200+ filters to add to your voice.
Weekly updates bring new voice and sound filters.
Offers a VoiceStudio to customize your voice according to your needs.
Contains 150+ voice memes to double the fun.
A wide variety of soundboards are supported on both Mac and Windows.
Pros
It is supported on several programs, including Discord, Twitch, Skype, Zoom, Fortnite, and many more.
You can change your voice instantly while gaming or live chatting.
You can enhance your environment with the option of background sounds.
Cons
Installing it can bring viruses to your PC.
The whole installation process can be a headache for some.
Lack of knowledge of a complete guide can leak your identity.
Easy Five Steps Tutorial to Get a Transformers Voice
Step 1: Download, install and open UnicTool MagicVox on your PC.
Step 2: Next, you need to select input and output devices from sound settings. Choose a microphone as input and headphones as the output device.

Step 3: Now search for Optimus Prime or Megatron voice filter. Speak in the microphone and add the filter. Hear your voice in your headphones for double check.
Step 4: If you wish to apply these sound filters in your gaming or chatting applications, go to their voice setting and add UnicTool as the default microphone. The people you are chatting with will hear your altered voice.
Step 5: Add the Optimus Prime and Megatron Voice effects in a separate list and use them as keybinds for quick access.
Voicemod is a free, Real-time voice changer for your PC. It is free to use and suits the best YouTubers, gamers, and content creators. It offers you a good deal of filters to add to your recordings or live voice and change your voice to that of a man, woman, chipmunk, robot, alien, and whatever you want. You can change your voice in a live chat or send altered audio recordings to your friends with this free Transformers voice changer.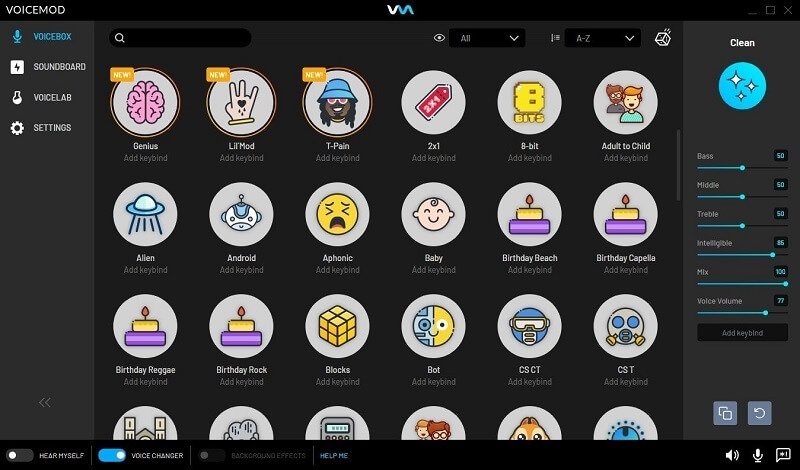 Key Features
You can add this powerful voice changer to various applications, including Twitch, Skype, Valorant, Google Meet, and many others.
Voicemod allows you to change your voice with awesome effects, including autotuning, to turn you into a musician!
You can also add sound effects during live games with the help of a soundboard.
Create your voice filters with the help of Voicemod and customize your sound bar according to your need.
Pros
It has good compatibility with Widows and iPhone.
It is a good choice for online gamers.
It keeps your identity hidden.
Cons
The free version only provides seven presets.
It is not supported on Android phones.
It does not work on your console. It is only suitable for online Pc games like PUBG.
Voicechanger.io is an online voice changer that has gained popularity in the online world of Transformers voice changers. Voicechanger.io can be your savior if you wish to change your voice note into Optimus Prime's or Megatron's voice. All you need to do is to go to their website and record or upload your audio file. Please search your desired filter from the list and apply it to your voice. You will enjoy the ecstatic voice-changing effects voicechanger.io has to offer.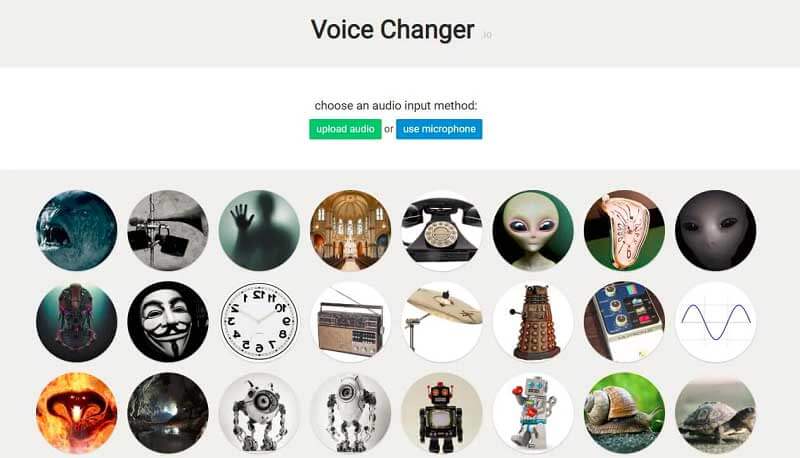 Key Features
The best feature of this online voice changer is its multiple usage options. You can instantly record your voice on the web or add filters to previously recorded audio files.
With Voicechanger.io, you can convert your text into audio and change the voice into Optimus Prime or whatever you want.
You can also customize your audio filters and add them to the list of changing voices.
It offers many unnatural and natural sound effects and filters best for pranking your friends online.
Pros
It offers several filters that are specific to voicechanger.io. You can find Optimus Prime's voice here and add it to your audio.
It is free to use and saves you the trouble of downloading and installing.
You can upload your text if you have no audio track and convert it to altered sounds.
Cons
You cannot use it offline. It has a limited number of features, and online gaming is not one of them.
Recording with Voicechanger.io could be hectic because it demands changing your accent to match the one in the filter you wish to apply.
Voice Changer Plus is a big name for using Transformers voice changer apps on iPhones. It is well supported on Apple devices and offers a range of filters to add to your voice and have fun. You can use it for different purposes, that includes pranking your friends with it or changing your voice for security. It is also a good replacement for Optimus Voice Changer.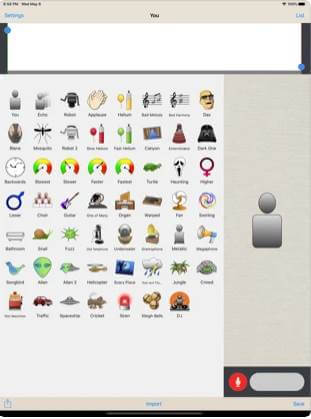 Key Features
It offers you a great many options to change your voice. Besides Optimus Prime and Megatron voice effects, it has natural voices of different age groups.
Voice Changer Plus allows you to trim your audio file according to your needs. You can trim your audio from the beginning or the end with the help of a slider.
It offers you to save your altered audio on your phone, or you can share it with your friends through other social media accounts.
It has a premium package that removes all the ads and unlocks hidden filters.
Pros
It is easily available on the App store and supports all iPhones and iPads.
It allows you to download your audio after applying filters to it.
You can share your recordings through social media platforms.
Cons
It is not free. To unlock all the hidden features, you need to subscribe to premium.
Available for Apple devices only.
It does not offer many options in file formats during downloading.
Video Voice Changer Pro is another name popping up on your Google Play. This voice changer is specially designed for android users. You can now edit your video voice with the help of this unique application.

Key Features
With Video Voice Changer Pro, you can edit the sounds in your videos with great efficacy.
You can trim your audio and add the provided sound effects.
It allows you to edit your video as well. You can cut, add filters, or change sounds in your video.
Pros
It captures video voice from a camera, or you can upload it from albums.
Allows you to share edited videos on Facebook, Instagram, and Email.
It offers 30+ voice effects and background effects to change your voice.
Cons
It is slightly region sensitive. It can expose your data to the web due to slight regional variations.
The Bottom Line
TV characters inspire our generation to the extent that they want to mimic their voices. Changing your voice to someone you adore is not a bad idea unless it is harmless. Optimus Prime fans can use Optimus Prime Voice Changer in the form of Optimus Prime helmets or online voice changers to fulfill their wish.
UnicTool MagicVox has earned a great name in the race of best voice changers. It allows easy installation and can be your go-to option if you desire to add Optimus Prime or Megatron filters to your audio.