Being a Youtuber is a hectic yet entertaining job. You can create new and amusing content without any limitations. However, coming up with brand new ideas timely can be challenging. Based on your funding and requirements, there are times when you can only implement a partial piece of your broad vision. Also, there is quite a hustle and struggle in attracting viewers globally.
If you have a channel for vlogging, gaming, hilarious content, or any other category that includes your voice, you can use voice changer to your advantage. The audience often gets bored when the content is similar, so you can use a video voice changer to add more spice to your content. There are tons of unique and funny filters you can layer on your voice to create a fantastic representative for your new video.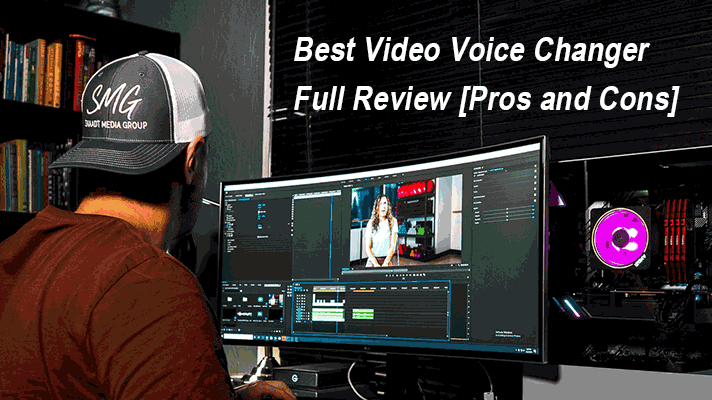 Part 1.

Best Video Voice Changer for PC

Most YouTubers utilize their PCs for editing purposes. Moreover, if you're looking for a voice changer, you can enable while filming your game videos, a voice changer for PC will be a great option. Here is a list of the top 3 voice changers for PC.

On the top of our leaderboard, we got UnicTool MagicVox. This app is ultimately everyone's favorite. The best thing about the app is its attractive, appealing user interface. It has efficiently listed all the useful top tabs on the right that are just a click away from opening.

You'll definitely love the top-tier voice filters that will take voice changing to another level. It has over 300 voice effects, making it the most prevalent video voice changer. I rate it a 10/10 because it was so addictive and amusing that I couldn't stop using it.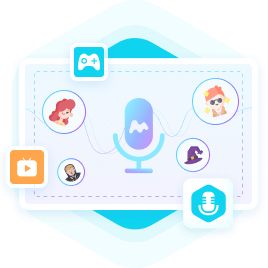 A Real-Time Voice Changer
Dear YouTubers, the wait is over! Now you can make your voice more relaxed and chucklesome for your videos. The viewers will undoubtedly enjoy how you are approaching video making differently.
If you make gaming videos, you can use the video voice changer on your PC while gaming. It will connect to your PC, and your fellow gamers will hear your altered and brand-new voice.
You cannot ignore the compatibility of the software with other devices, whether it is your favorite game Fortnite or the most popular instant messaging social app like Discord. Connecting to them is just a matter of slight touch.
What's not Included?
Sadly, the software is only available for Windows users.
How to Download and Establish MagicVox on Your PC
MagicVox is a user-friendly video voice changer software that can be easily installed and configured on your PC. Here's a step-by-step for downloading and installing it.
Step 1: Visit your browser to download MagicVox on your PC. Click download button. After completion, install and run the application.
Step 2: Up next, choose your microphone. For me, it is just my usual PC input device as I don't use a separate microphone. Set headphone as out device.

Step 3: Launch the game or application and navigate to audio setting. Select MagicVox virtual audio device as the default input device.
Step 4: Apply the voice reduction filter to the max, as the software is susceptible to slight sounds. In my case, it's 63 as I'm sitting in a quiet place.
Step 5: Select the filters from library and you are ready to pull pranks.
Are you looking for software that has numerous convenient and swift features? With the Voicemod, you can unleash levels of voice changing that you never knew. It is the best software you need to introduce to your friends that claim that voice changers are some uncool and bizarre software that serves no purpose.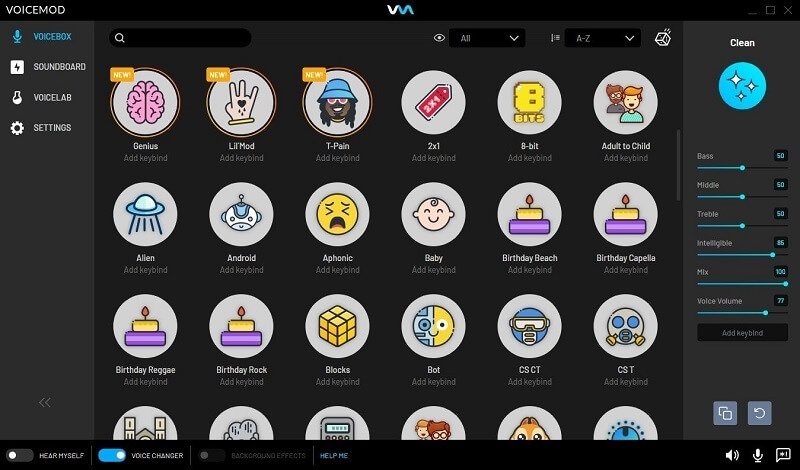 You cannot ignore that it offers more than 85 witty and chucklesome sound effects. You can effortlessly layer it on your voice while filming the video. Want to know the best part of installing Voicemod? It can record as a live video voice changer. You can use it to stream live videos through YouTube and more.
Both Voicemod and MagicVox had tons of convenient and innovative features. But I'll rate Voicemod a bit lower than MagicVox, as the software was a bit heavy, and it took me a lot of time to install it on my PC compared to MagicVox.
Perks for Installing Voicemod on Your PC
To the audience who wants to take creativity to another level. Here are some benefits you'll receive after installing Voicemod on your PC.
The app is exceptionally compatible with all the streaming sites, including Twitch, Stream Deck, StreamLab, YouTube, and more.
There is no stopping once you install it on your PC. I bet you'll get addicted.
The vibrant and aesthetic colors will please you to a peak.
It has a separate tool that you can use to alter your voice and make it sound more euphonious.
The software is super easy to set up. Even a novice won't take any time to establish it.
What's not Included?
It is only available for Windows users.
It is a heavy software.
Audacity can be a game-changer for Youtubers. It is a professional app that allows you to edit your recorded audio clips on a more professional level. Do you have a YouTube channel where you want to start filming cover songs from your most beloved singers? If yes, then this app is perfect for you.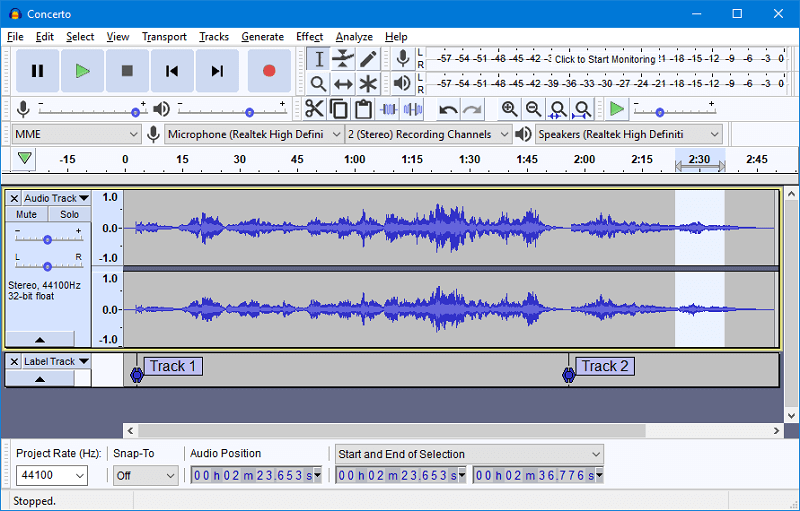 With its ability to quickly analyze and visualize frequency, you'll be able to notice the slightest bit different in your pitch. I found the software's vibe a bit outdated; therefore, it comes at three.
Perks for Installing Audacity
To the audience who wants to take creativity to another level. Here are some benefits you'll receive after installing Voicemod on your PC.
The Audacity software will reverse the low quality of your recorded piece. It can easily convert the files from coarse and harsh-edged audio to a euphonious and melodious sound files.
No wonder it is a beautiful video voice changer, as it can record your live audio and effortlessly alter it according to your requirements.
Using the mouse for editing can sometimes be tiring. Audacity got the best solution for you. You can use convenient keyboard shortcuts to speed up the working process.
What's not Included?
Not friendly for beginners
It has a lowkey boring user interface. Only professionals can use it with devotion.
Part 2.

Best Video Voice Changer Online

Here are some best video voice changers available online.

Sometimes you are looking for a super convenient way to access a voice-changer. It would be best if you tried using voicechager.io. It is the perfect online platform for voice changing. Unlike other video voice changers, this is available for free use and is 100% legit. It has a fair amount of voice filters to record your voice to your favorite form. Whether it is a raspy robot voice or a sweetest honey-like voice of a chipmunk, you can enable all of them through the slightest touch for free.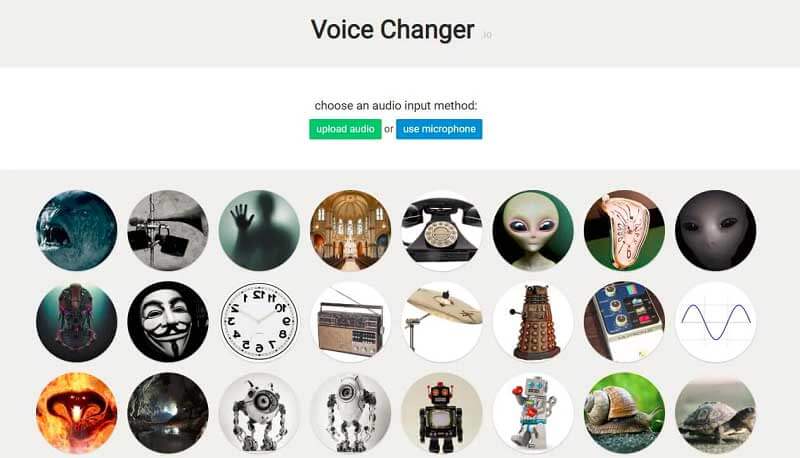 Perks for Using Voicechanger.io
It has various categories for a robot and alien voice, perfect for anyone looking for a variety in the same collection.
You can upload an audio clip, record your own voice, or use the sample audio to convert it into different forms.
You cannot underestimate the power of an online video voice changer, as voicechanger.io lets you create your custom voice.
What's not Included?
Sadly, you cannot access the website in case of network instability.
Some features could have been improved, but there is no harm as it is available for free.
Do you have insufficient space for installing heavy software and apps on your PC or phone? If yes, don't be as we got the magical solution up to our sleeves. Media.io is not just a video voice changer! You can use it to the utmost limit. On top of it, it has features like video editing, audio compressing, audio converting, and more. You can put them into use anytime, anywhere.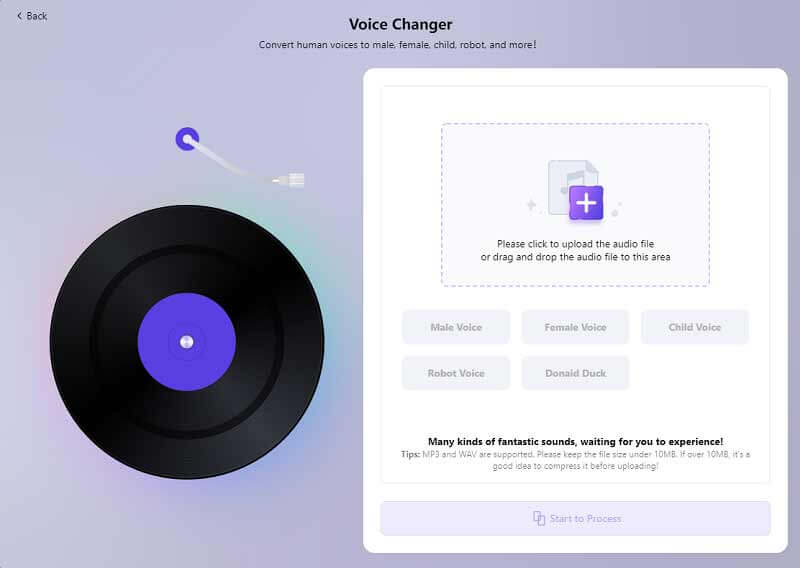 Perks for Using Media.io
Safe and Easy to use.
You'll edit videos and change voice online like a pro.
It is an all-in-one online software that saves you from the trouble of downloading and installing separate software for each requirement.
The packages available are super affordable.
What's not Included?
It doesn't have any voice filter.
It cannot be used as a professional voice changer.
Part 3.

Best Video Voice Changer Apps

Are you looking for a video voice changer app? Here are our top-2 picks to make things easier for you.

Do you want to edit some hilarious audio through your phone? Video voice changer apps would be a perfect choice for you. It has over 40 voice effects you can use by simply handling a phone. You can change your voice to a squirrel or a backward effect that reverses your audio and make it sound hilarious.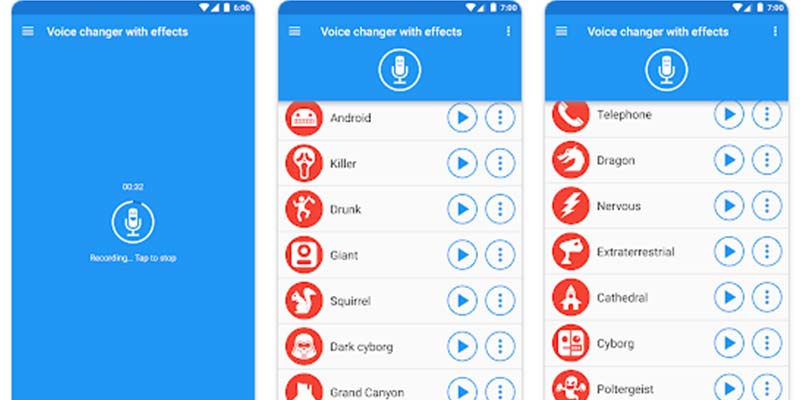 The foremost advantage of voice changer with effects is that it allows you to share your audio clips with your friends. Moreover, it will enable you to modify your voice to perfection.
Perks for Using Voice Changer with Effects
You can easily save your files and share them with your friends.
There are tons of cool voice effects for altering your voice the way you want.
It has cute avatars for each voice filter.
What's not Included?
It doesn't have a desktop version of the app.
You cannot apply variations to your voice as features like adjusting pitch, frequency, etc., aren't available.
Here's some excellent news for an Apple user. It is a specific app designed for voice changing and stuff related to it. It has a feature that allows you to tailor your voice according to your requirement.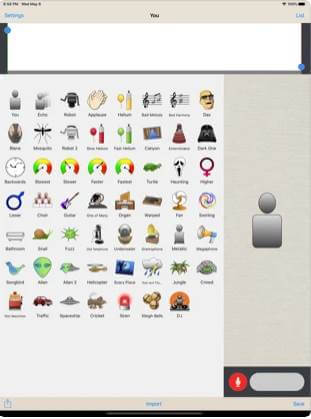 If you wish to convert your voice to Dane or any other famous comic character, you should try Voice Changer Plus (iOS).
Perks of Using Voice Changer Plus
It has the lowest in-app purchase feature.
It has a simple yet convenient interface that allows you to do your job swiftly.
You'll understand why it has tons of positive reviews from customers around the globe.
What's not Included?
It isn't available for android users.
Conclusion
You can use a video voice changer to apply altered and modified audio to impress your viewers. They are some handy voice changers that you can effortlessly implement on your next video. Plus, I specifically tested all the apps before formatting this article.
From my personal user experience I recommend installing UnicTool MagicVox for your PC, if you are looking for an app that will meet all your needs.