With the growing concern for privacy, content creators, vloggers and YouTubers are turning to voice changers for their videos. Youtuber also relies on such applications to flare up humor for comic relief in intense videos. Conversely, some YouTubers want to modify their voice to add a professional touch.
No matter what your aim is, you need to select the best YouTube voice changer to have an outstanding experience and easy integration. Hence, this article aims to enlighten you with some best voice changers for YouTube videos. Let's explore!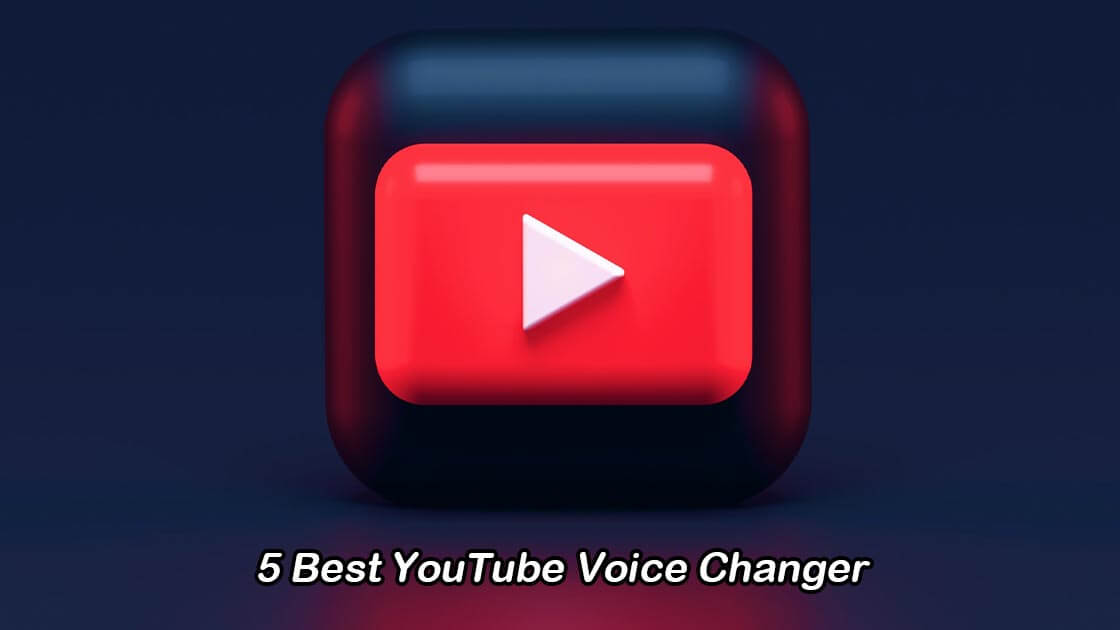 Part 1.

Best YouTube Voice Changer for Windows

There are dozens of voice changer software available in the market claiming to offer the best features and help change the video voice. We have listed YouTube voice changers for both real-time and recorded voice chargers.

Beginning with the best and number one voice changer for YouTube videos. We have the ever-famous and functional UnicTool MagicVox voice changer. To select a voice filter from a few options is a thing, but selecting one from over two hundred voice filters is mind-boggling. If you are fascinated by MagicVox, here is all you need to know about this app.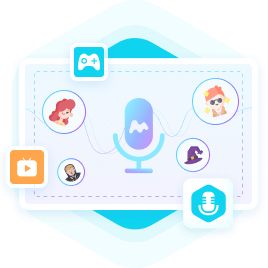 A Real-Time Voice Changer
Features of a voice studio allow you to unleash creativity and adjust voice parameters.
It allows you to create your very own customizable voice.
The YouTube voice changer features a soundboard that lets you use sound effects in the background.
It makes sure that the user's privacy remains protected.
Pros
A huge library of filters.
Interactive and intuitive interface.
Change your voice in a few clicks.
Cons
The voice changer has a few features in the free version.
How to Use MagicVox Voice Changer to Change your Accent on PC
Step 1: Download MagicVox on Windows and complete the install
Step 2: Navigate to audio settings to configure audio tools. Set headphones as output by default and microphone as input.

Step 3: Import the voice if you have something in mind. Either you can click on "Record Voice Change" to immediately record the voice, or you can use "File Voice Change" to import your audio file.

Step 4: Select the voice filter you want to use or navigate to VoiceStudio to create a custom voice.

Step 5: Download your changed voice and add it to your YouTube Videos.
Audacity is not only a voice changer. It is full-featured audio modulating software for Mac and Windows. It is a professional tool available free to everyone. Audacity is your escape door if you want to unleash a wide range of DIY features. It will help you generate high-quality audio for YouTube videos and other platforms.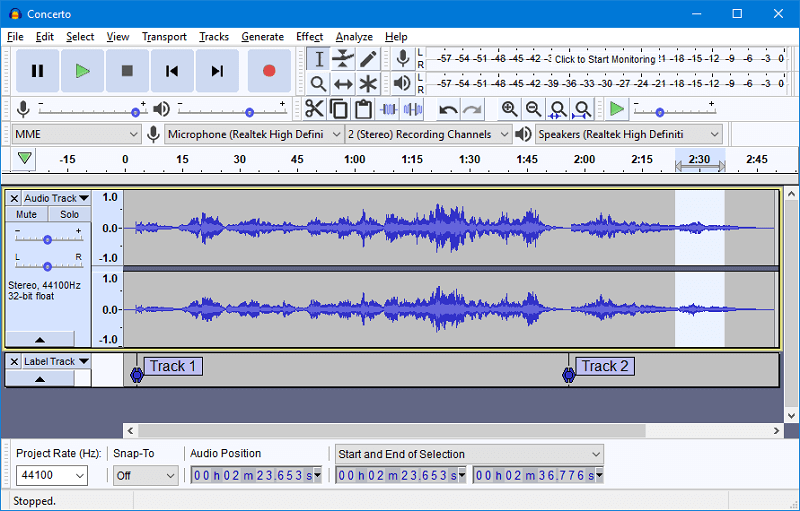 Key Features
It includes your sound impacts and foundations.
It has progressed vocal lot channels for endless tweaking.
Audacity provides the users with a vast library of free voice and audio effects packs for improved voice.
Pros
It is a free tool.
Easy to use for experts.
Integrative interface.
Cons
Supports complicated features for beginners.
Voxal is one of the most developed YouTube voice changers available for PC. It has acquired a wide range of sound effects such as animals, robots, celebrities, and many more. With Voxal voice changer, you can change the voice in real-time and of recorded audio with a few clicks.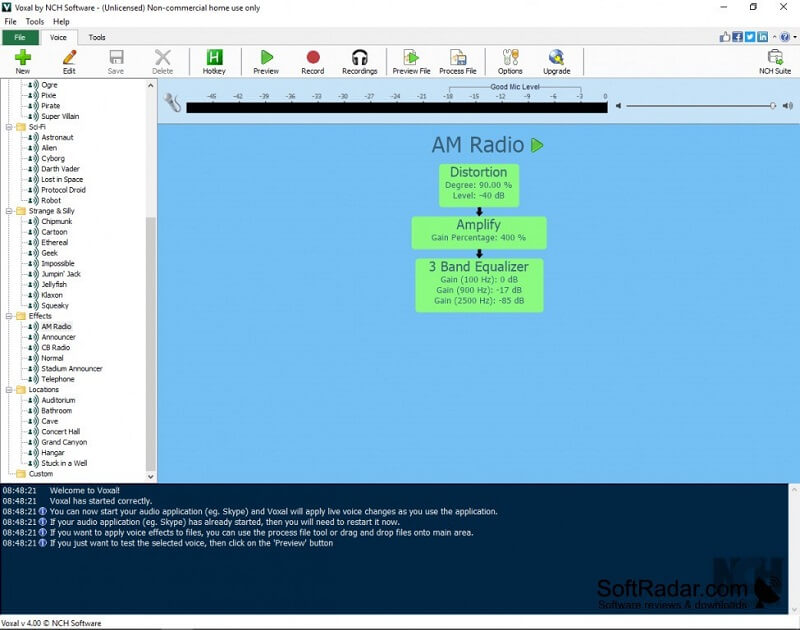 Key Features
This voice changer for YouTube doesn't interfere with the working of other apps.
It works well with Windows 10 and above.
It provides the option to change voice sound within seconds by assigning hotkeys.
You can change your voice to sound like a cartoon or actual human being in recorded audio.
Pros
Voxal is convenient and straightforward to integrate.
It has the capability to work with any audio input.
Allows the user to download the voice filters.
Cons
Bugs appear in the voice modulator that compels restarting a few times.
Part 2.

Best YouTube Voice Changer Online

Are you wondering how to use a voice changer for YouTube videos online? You are at the right place. Voice modulation is not limited to Pc. You can leverage these features with these online voice changers.

Sometimes it is difficult to find space on hard disk and mobile. In this case, voice changer.io comes handy. It is an online voice changer that allows you to change the voice of YouTube videos with a few clicks. This is an ideal platform for beginners.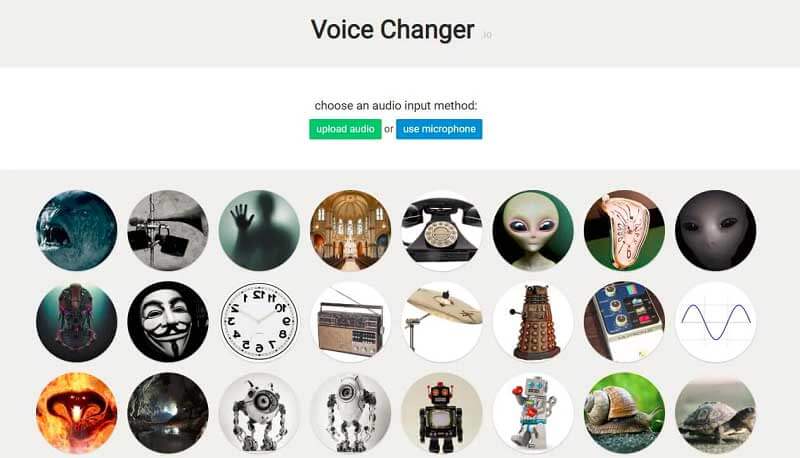 Key Features
It offers a wide range of preset filters to keep the voice changing a few clicks away.
This online YouTube voice changer with user-friendly and highly interactive interface.
With valuable and limited features, the voice modulation process is easy and efficient.
You can upload files of any format and even directly record the voice.
Pros
Simple and intuitive interface.
It is a free tool.
It offers a preset filter at your convenience.
Accessible from all devices.
Cons
No real-time voice-changing feature is available.
Lingojam is a well-known online YouTube voice changer. It is a free online tool that converts human voices into aliens or adds humorous, serious, or sinister effects to make the video funny and crazy. It is the perfect tool for beginner YouTubers and content creators.

Key Features
Lingojam YouTube voice changer supports all types of files such as WAV and MP3.
It is a simple tool to make editing and voice modulation pretty convenient.
The monochrome interface gives a vintage vibe and motivation to unleash creativity.
Pros
It has a user-friendly interface.
It allows voice customization that many online tools cannot.
Efficient voice changer.
Cons
You cannot choose the output file format.
The Bottom Line
YouTube is one of the largest platforms for content creators to unleash creativity. This platform is free and available to everyone. It can give exceptional hype to every talented person. If you have a talent but are hesitant to be explicit due to privacy concerns, try out the above-mentioned YouTube voice changers.
Dozens of voice changers are available, but it is challenging to beat UnicTool MagicVox. It is a versatile voice changer featuring multiple valuable features to make voice changing easy and practical to impact the online community.