Many iPhone users face trouble unlocking iPhone using Face ID, which can be problematic and sometimes an exhausting experience, if you face the issue again and again. But you can resolve the problem of Face ID not working. There are many possible solution one can try to unlock the iPhone using Face ID. If they don't work, LockEraser is an effective and user-friendly tool which can not only resolve the Face ID issue, but you can use it to unlock Apple ID, unlock Screen Passcode, and even bypass MDM Lock. Don't worry if your iPhone isn't recognizing your face anymore. With a proper backup and no risks of losing your important data, using LockEraser, iPhone's "Face ID not working" issue can be resolved with the simple, direct, and easy steps.
Here we outline the methods to how to unlock iPhone if Face ID is causing issues.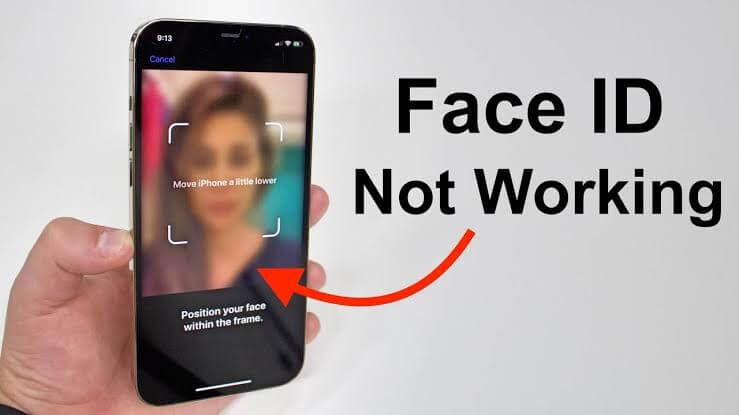 Part 1.

What is Face ID?

Face ID is an advanced feature of the iPhone that allows the unlocking experience much faster and more convenient. The authentication system of Face ID enables the unlocking of the iPhone by scanning the face metrics of the user over the TrueDepth camera. If compared with Touch ID, Face ID introduced a variety of convenient as well as fun features.

You can make purchases in the App Store, iTunes Store, and Book Store with Face ID. Wallet app allows you to set up your supported bank's credit or debit card, authenticating yourself with Face ID. Face ID's productive and fun use in convenient and accessible service greets iPhone users with excitement to set it up on their iPhones.
Part 2.

Top 10 Best Methods to fix iPhone Face ID not working

Face ID is the same as the fingerprint to unlock your screen, enable downloads, and do other online transactions. If your Face ID isn't working or you want to remove your Face ID, don't worry, here are 10 solutions to it. You can use them to fix the issue yourself in seconds.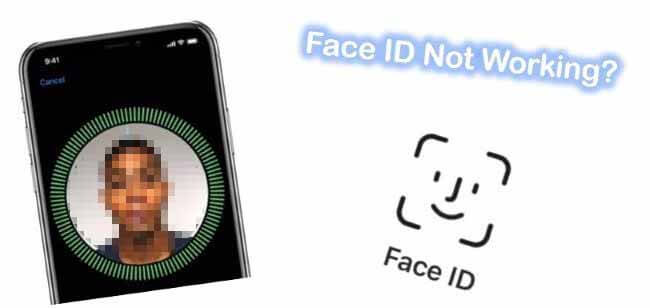 1. Check the Face ID settings
All you have to do first is simply check your Face id settings if they are correctly set up. Here's how you can check:
1

Go to your iPhone's settings>Face ID and Passcode.

2

You will see the option of Reset Face ID, if you see such an option, it means your Face ID is set up. Otherwise, you can set it up.

3

Make sure to enable these iPhone Unlock, iTunes & App Store, Wallet & Apple Pay, and also enable the password autofill.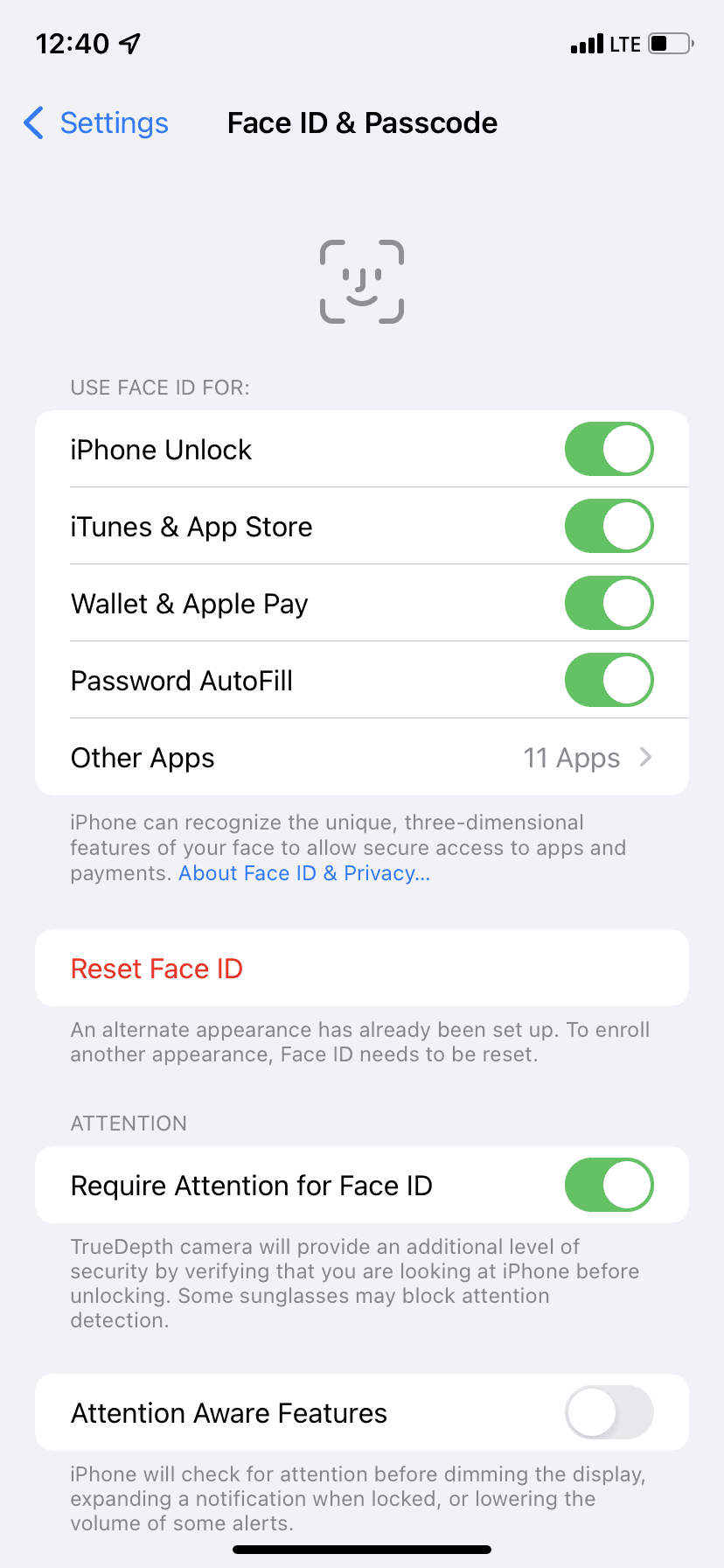 2. Check Face ID permission for Third-Party Apps
Every time we use third-party apps on the iPhone, it requires different permissions. These third-party apps can be banking, messaging, or any other social app. Enable Face ID on these apps to avoid typing your iPhone passcode every time you use that app.
Here's how you enable permission for a third-party app supported by iPhone:
1

Go to Settings> Face ID and Passcode> Other apps.

2

Tap that particular app you want Face ID on.

3

Enable the toggle of Face ID on the app.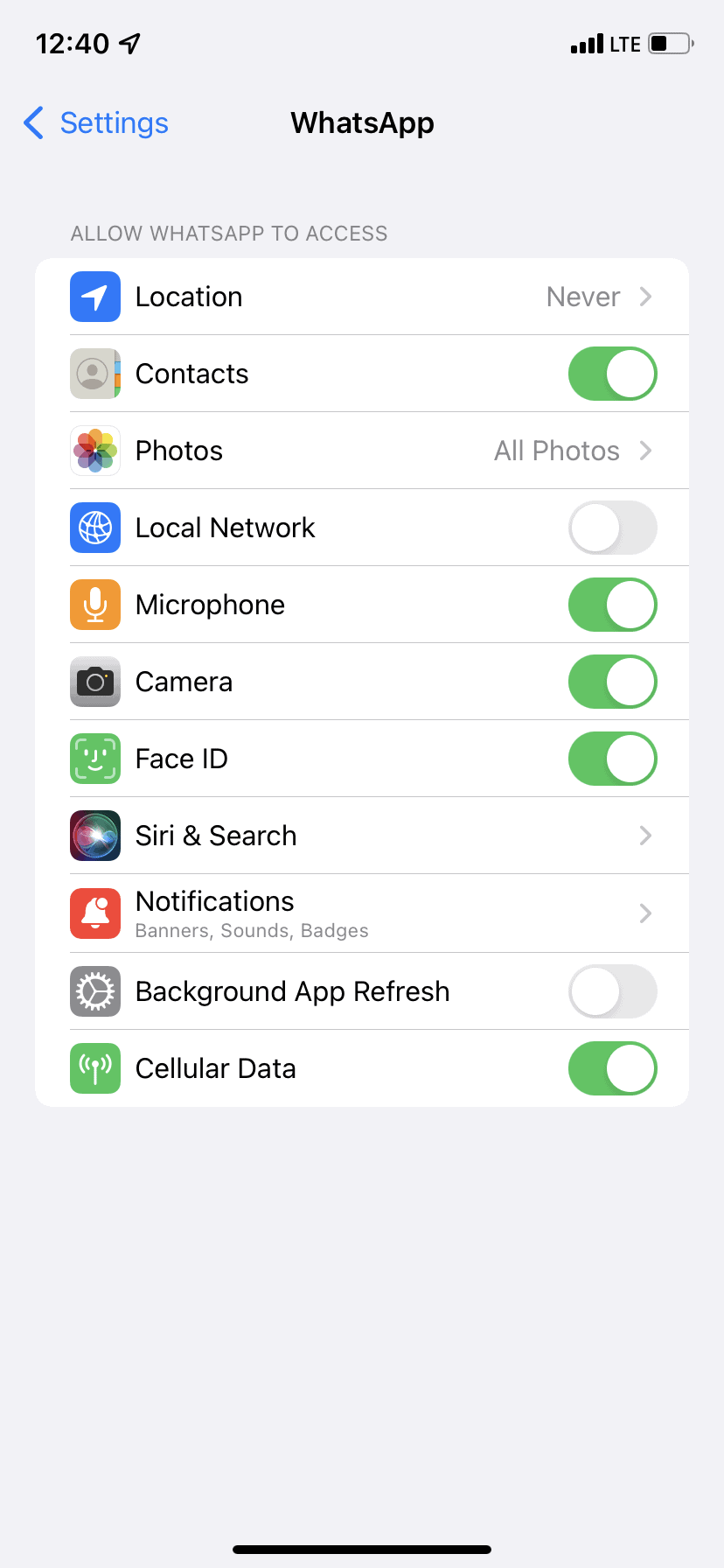 3. Clean the face ID sensor
The excessive usage of the iPhone, continuous tapping, typing, or even having a call requires the sensor to be wiped. Clean the sensor with a wet cloth to ensure Face ID unlocking. Soft tissue can be used to clean the sensor to make it work effectively. A rough case or thick protector can also affect the performance of the sensor.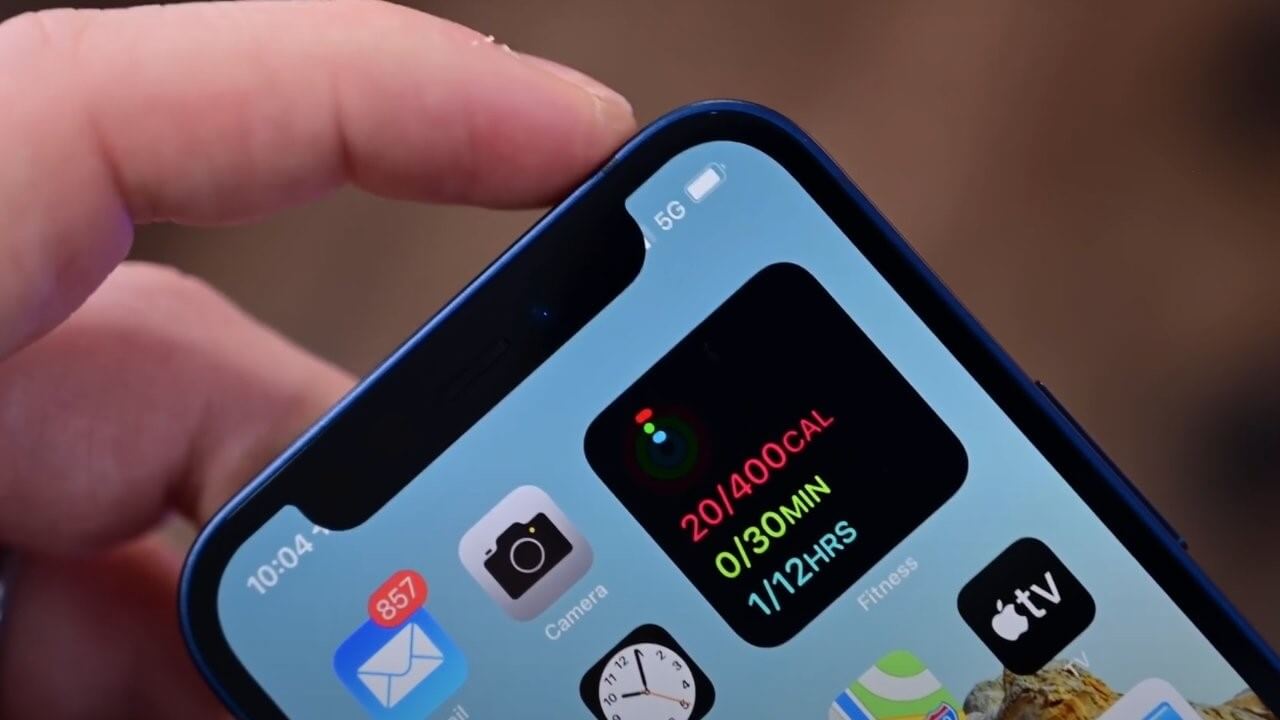 4. Make sure you're not blocking your face
In some places use of face masks, veils, or any other clothing item for the face becomes a necessity. Unlocking the Face ID could be a hurdle sometimes. Make sure you're sitting in adequate lighting positioning your face properly in the encircled area because partially blocking can also affect the unlocking Face ID of the iPhone. To unlock, you will have to enter your iPhone passcode or have the apple watch.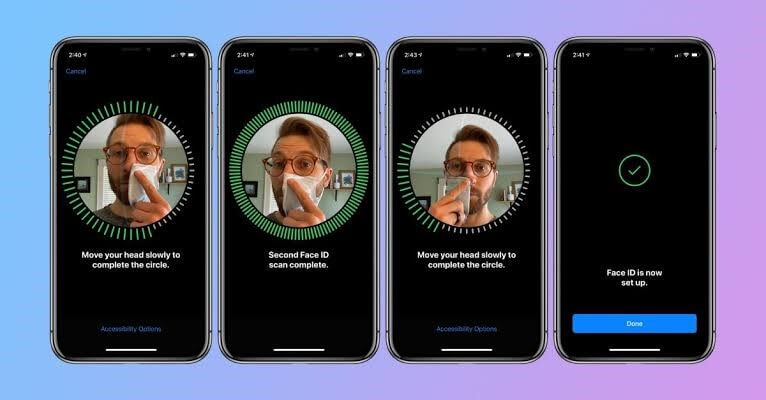 5. Restart your iPhone
Sometimes the most basic and simple fix can be the restart option.
1

For restart hold your power button you will see options including Turn off and Restart. Either turn it off and then turn it on manually or tap the restart option and it will automatically be rebooted.

2

After turning on the phone Face ID components surely will work fine but you will have to enter the iPhone passcode for the first time after restart.
6. Update your iPhone
If you're continuously finding out about malfunctioning of the Face ID then there can be issues at the software level. Bugs can be fixed by the latest updates. Apple is very efficient in fixing its bugs by giving the latest IOS updates. Update your iPhone to the latest IOS update and experience bug-free iPhone Face ID unlock.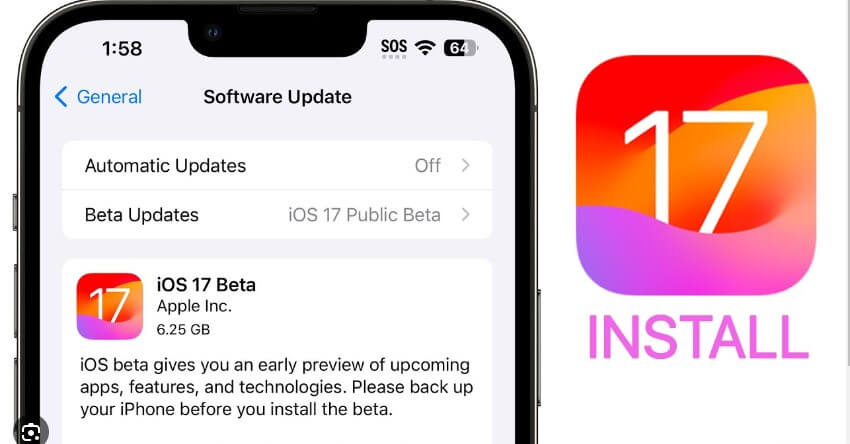 7. Reset Face ID and set it up again
Sometimes resetting the Face ID can also be the fix for a locked iPhone. Resetting won't erase your data like photos, music, contacts, etc but remove the settings you have added or changed like keyboard, Wi-Fi, Bluetooth, Face ID, etc. This way remove your Face ID and set up a new one.
Here's how you can do it.
1

Open settings> Face ID and Passcode>Reset Face ID.

2

After resetting, reboot your iPhone.

3

After restarting. Open settings> Face ID and passcode to do the setup process again.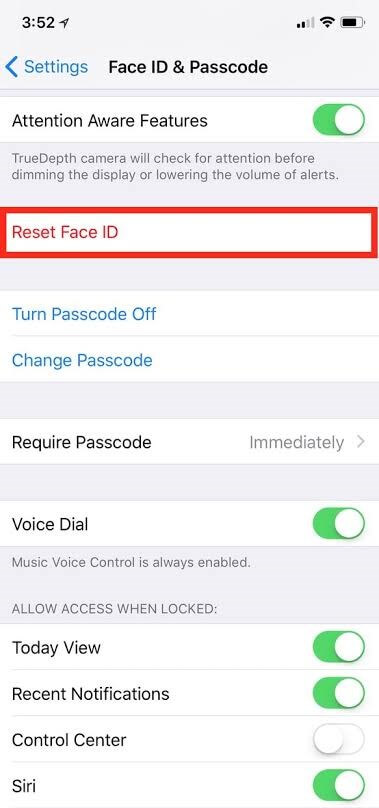 8. Reset all settings
One fix to such problems can be resetting your iPhone.
1

You can reset the phone by just going to Settings> General> Transfer or Reset iPhone> Reset> Reset All Settings.

2

After resetting the iPhone, reset the Face ID to allow it to work perfectly.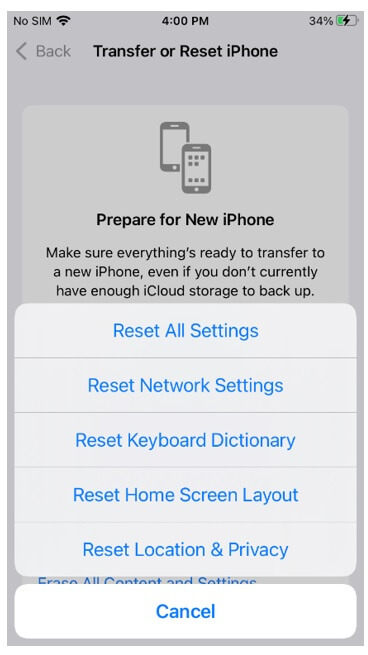 People also ask:How to Erase or Factory Reset iPhone without Apple ID Password?
9. Factory reset your iPhone
If none of the above solutions are working for you, try to factory reset your phone. But by factory resetting, you can lose everything including apps, videos, photos, contacts, settings, and all other data on your iPhone.
So, before resetting just back up your iPhone through your PC or iCloud to restore it for later purposes. After factory resetting, your iPhone will be set up as a new device.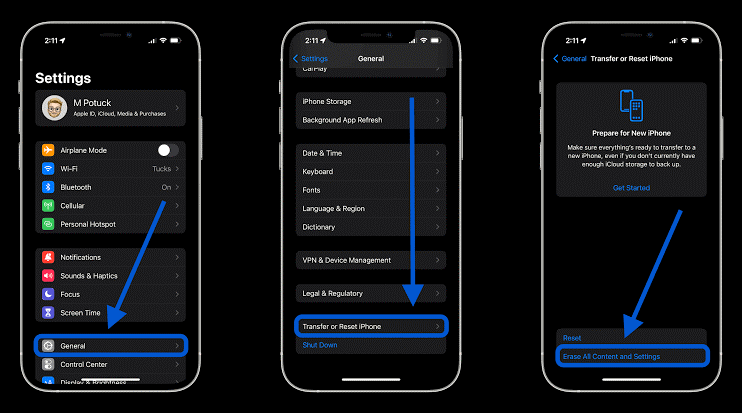 10. Contact Apple Support requirement
After trying all the fixes mentioned above, if the problem persists, it means it has some hardware issue. It can be the recent brutal drop of your iPhone, which affected its Face ID sensor. iPhones are water resistant to some extent. Maybe you have put it under water above its limit and it started malfunctioning. For that purpose, you have to contact Apple support or visit the service store.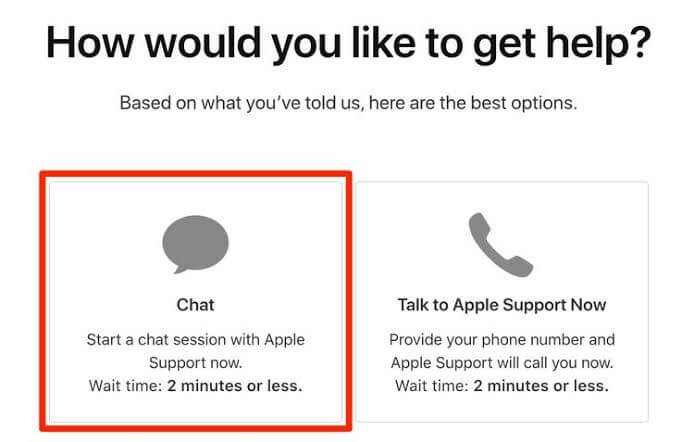 Part 3.

How to Set Up Face ID on Your iPhone

Are you tired of typing your Touch ID and want to indulge in an easier Face ID authentic system of unlocking your iPhone? Let us guide you in 3 easy steps about how to set up Face ID on your iPhone.
1

Go to settings> Face ID> Passcode. Now enter your passcode. If you've not set a passcode yet, set a new one.

2

Tap set up Face ID. Sit in adequate lighting and hold your iPhone at arm's length in portrait orientation.

3

After positioning your face, tap get started. Adjust your face in the encircled area. Tap done and again position the face there to set a Face ID on your iPhone.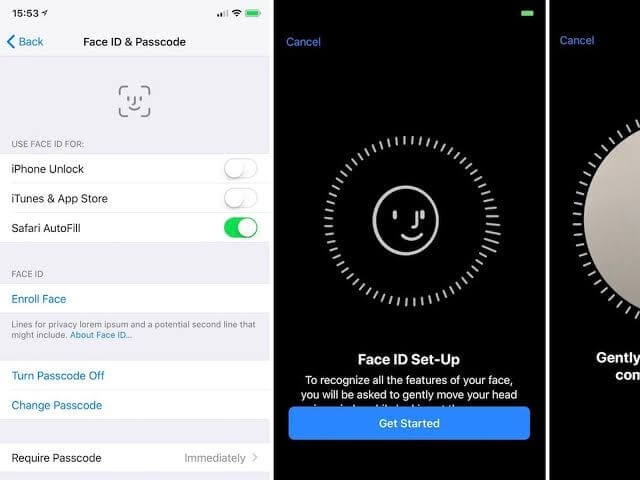 Part 4.

Bonus: How to Unlock iPhone without Passcode or Face ID?

The lock issue of the iPhone is extremely frustrating. So, if your Face ID isn't working or you have forgotten the correct passcode, the LockEraser will grant you access to your locked iPhone in seconds. LockEraser is a tool from UnicTools that allows you to restore your iPhone without losing your important data and settings.

The safe and efficient experience of unlocking an iPhone by removing your Face ID is because LockEraser is equipped with the required features and options of restoring an iPhone if your Face ID is not working. The trial version is what ensures its purchase since this tool is what unlocks the iPhone under all conditions with its easy and simple steps.
Unlock your iPhone/iPad in any scenario without any passcode.
Allow users to remove Apple ID without a password.
Bypass the MDM activation screen and remove the MDM profile.
Effective, easy and convenient for every user, requiring no technical knowledge.
Support all iOS versions and devices including iOS 15 and iPhone 13 models.
Offer a free trial version for new users.
The 3 simple steps with this tool are what will unlock your iPhone.
1

Download, install and launch LockEraser on your computer. Select "Unlock Screen Passcode" mode.

2

Choose the firmware version provided based on your device model and click "Download". Then wait a few minutes for LockEraser to download and verify the firmware package.

3

When the extraction is completed, click the "Unlock" button. When the unlocking work is done, you will see the notification on the screen.
Conclusion
With our simple and easy guides with LockEraser having a step-by-step iPhone unlocking strategy, you can see that Face ID not working isn't a headache. The 100% success rate of secure and trusted LockEraser in unlocking iPhones without a passcode or Face ID is what ensures its credibility and trustworthiness.
LockEraser is what resolves and tackles every unlocking problem of the iPhone with 3 simple steps. The best thing about this tool is its compatibility with iPhone models requiring Face ID. The efficiency of LockEraser allows unlocking the iPhone without damaging your device. Download this all-in-one iPhone unlocking tool today and restore your iPhone easily bypassing all the restrictions with its amazing features!